MILTON, Ga. — When you win a state championship, there's only two options the following year. You either win another championship, or you take a step back in terms of success.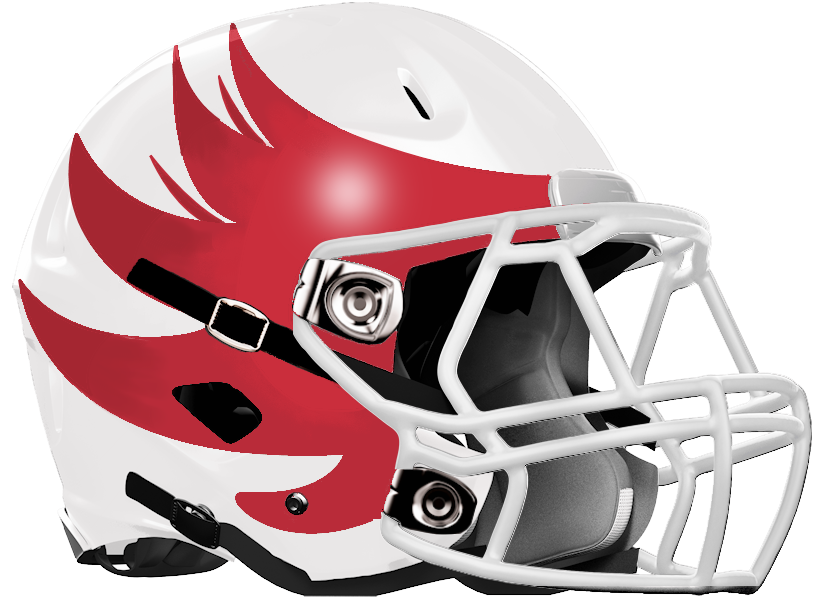 By that definition, Milton took a step back last year following the program's first state title in 2018. The Eagles won their second-straight region title but fell to eventual state-champ Marietta in the second round of the 7A state playoffs.
For fourth-year Milton head coach Adam Clack, success isn't as black and white, though. Clack said he thinks success is relative depending on the year, the group and the expectations. Last year's team didn't view the season as a disappointment, and that mindset carried over as the Eagles have prepared for the 2020.
"There's a ton of energy and confidence in this group," Clack said. "This senior class has been a part of a state championship and back-to-back region champs. We have a junior class that has a lot of talent and some very talented sophomores. We have a really good mix, and the guys are excited to compete."
Junior Devin Farrell returns as starting quarterback, and 2020 will be his first full season as the starter. To start the 2019 season, Farrell split time with then-senior Jackson Weaver at quarterback, as well as spending time in practice and games on the Eagles' defense.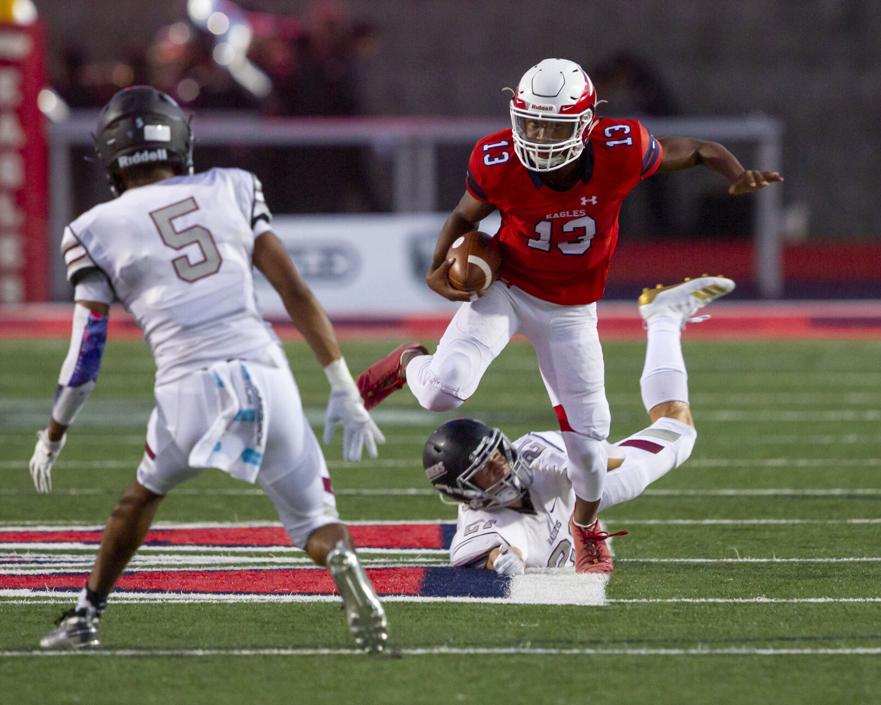 He took over the starting job permanently in the second half of the season, leading a dynamic offense that averaged 35.4 points per game in region play.
"He was naturally behind, and he was also only a sophomore. Now, he's the guy. He's earned everyone's respect … They definitely look at him as a leader. And overall, his command of the offense and being able to get those extra reps in practice, it's shown tremendously already."
At running back, Milton loses Ahmad Junearick to graduation but returns an up-and-coming college prospect in junior Jordan McDonald. Clack considers McDonald underrated in the eyes of college recruits, even with the 6-foot-1, 215-pound junior already holding scholarship offers from the likes of Florida State, South Carolina and Tennessee.
"I think Jordan McDonald is one of the best kept secrets in the state," Clack said. "He's a big back but one with great explosiveness."
Clack said sophomores Jared Stephens and Scott Moskowitz are next in line as ball carriers, as well as the quarterback, who proved himself a worthy option last season.
"When you have a quarterback like Devin who can hurt you with his legs, too, that just adds an element to your backfield," Clack said.
The Eagles feature junior tight end Jack Nickel, one of the top tight ends in the country. The 6-foot-4 part-time receiver and part-time blocker committed to Notre Dame in July, and he also holds college offers from over 25 other Division I programs.
Senior receiver Matthew Evert will be another strong target for Farrell, Clack said. He described Evert as a bigger receiver who can play tight end, slot receiver or wide receiver. Clack also said junior receiver Brooks Bortle, who moved after two years at Woodstock, has proven to be a dynamic player so far in practices.
Senior Cameron Dye returns to lead the offensive line. The left tackle earned recognition from RecruitGeorgia as preseason first-team All-State in Class 7A.
The Eagles' defense returns a healthy mix of players.
On the defensive line, Milton features a veteran with state championship experience and a sophomore who should have college offers from just about every school in the country by the time he's a senior.
Senior Zack Tumminia returns to anchor the inside of the Eagles defensive line.
Sophomore L.T. Overton will play defensive end after playing his freshman season in Alabama. Overton moved to Milton right after the 2019 football season, arriving just in time to suit up for the Eagles basketball team that made it to the Final Four.
While he was a force on the hardwood, it's his play on the football field that as turned heads and earned him the title of No. 1 overall player in the country in the Class of 2022, according to 247Sports, which released preliminary rankings for the Class of 2022 on Aug. 19. Overton was at the top of the list. The next day, Overton announced via Twitter he had just received scholarship offers from Texas A&M, Oklahoma and Tennessee after already receiving offers from Georgia and South Carolina his freshman season.
"He has really turned everybody's heads to match the hype," Clack said. "He's just been darn near unblockable."
Two veterans will fill out the defensive line in seniors Connor Gay and Dayne Edwards. Clack said Gay might pull double duty on the offensive and defensive lines, and Edwards is another player who has played various positions.
At linebacker, Clack said the Eagles have a solid group of upperclassmen competing for the starting spots. Senior Mason Bicknell and juniors A.J. Crawford, Dylan Miller and Owen Pauley should all receive playing time in 2020 at inside and outside linebacker.
In the secondary, sophomore Bryce Thornton returns to lead the cornerback group. Clack said Thornton was the Eagles' top cornerback as a freshman in 2019, and he will be No. 1 at the position again in 2020. Junior Cam Cainion has stepped up as the No. 2 cornerback for the Eagles.
Senior Garrett Smalley, whom Clack described as "just a really solid football player," returns as another key player for the Eagles' secondary.
Jason Aussin returns at kicker in his senior year after providing a steady foot on field goals and point-after attempts in 2019.
The 2020 season will be Milton's first in the new-look Region 5-AAAAAAA. Instead of playing Forsyth County schools in region play, the Eagles will take on longtime rivals Alpharetta and Roswell along with Cherokee County schools Etowah, Woodstock and Cherokee.
"The Cherokee County schools always play a good brand of football, and you know anytime you line up with your rivals anything can happen," Clack said.
The pandemic hasn't been easy on high school athletes, but Clack commended his players for their efforts in staying focused and making smart decisions.
"From the beginning, I'm just so very proud of their ability to stay locked in," Clack said. "I know there's a lot of questions constantly circulating, but when they're with us it's been one message. We're here working today, and we're going to put the best plan in place we know. Whether it's virtual meetings during quarantine or having leadership meetings through GroupMe and Microsoft Teams, these guys have been all in trying to make the most of each opportunity we have."