CUMMING, Ga. — Every high school football team in the state has experienced an unprecedented offseason, but Pinecrest Academy's has been even more unique as the program prepares to play a different kind of football.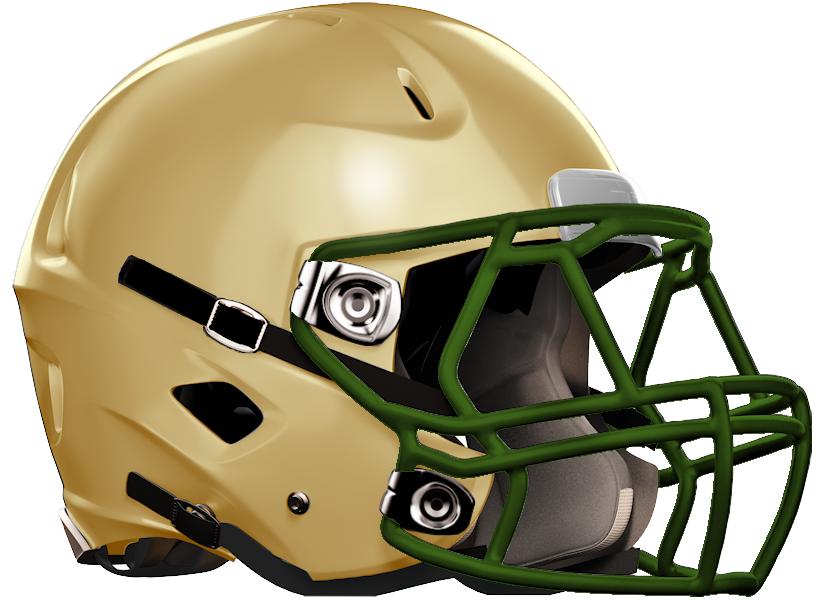 With just 18 players suiting up for the Paladins this year, the program has opted to play 8-man football this season. With the change comes a new organization. The Paladins have dropped out of the GHSA and joined the Georgia Association of Private and Parochial Schools. 
They will do so under the direction of new head coach Shawn Coury, a member of the Paladins' coaching staff from 2007 to 2011 who was with the school until 2016.
Despite fewer players, games will still be contested on 100-yard fields. Coury said other than having fewer players in offensive, defensive and special teams schemes, and the requirement of just five offensive players on the line of scrimmage at the snap, not much has changed.
"You have two less linemen, but your backfield and passing game are all still very similar," he said. "There are a few minor adjustments on defense because you may have one less player in the secondary or on the line depending on what look you're in."
Coury said his players are transitioning well.
"They are doing great and having a blast," he said. "They are working hard, have a great attitude and seem to be having a lot of fun."
The Paladins will continue with the spread option offense this season with returning quarterback Breckin Barbee leading the way. The junior has improved reading the defense and is "making good decisions" on pass reads, Coury said.
Breckin will be joined in the backfield by his brother, Brock, and senior Alex Jeffords who will share carries.
Coury is confident in his receiving core.
"We have at least four really good receivers," he said. "We have Oscar Lynch, who is one of our best basketball players and is 6-foot-5 with great hands. Ryan Bartling is a big kid for slot receiver, and Colin Brown has a lot of speed, really puts forth a great effort and is another kid with good hands."
With a limited roster, it's no surprise that many of those players will also line up on defense.
Bartling will line up as a defensive end with John Stubbs and Nick Bohn also on the defensive front. Stubbs and Bohn will also play both ways and line up in the offensive trenches.
Coury said Jeffords will lead the linebacker core with "a great nose for the ball."
With a new league comes new opponents, and Coury said the team will focus on film study to be prepared heading into games.
The 2020 season will mark a new venture for Pinecrest football, but it is a change the program has welcomed.
"They are having so much fun right now, they seem to really love each other, and they are very easy to coach and don't need external motivation from [coaches]," Coury said. "This team has a lot of life in them. The outlook for the season is just to have a bunch of guys put in hard work and compete."