JOHNS CREEK, Ga. — With prospects of a full 2020 season still unknown, Mount Pisgah is hoping to play for the sake of playing, and because they are expecting a successful season.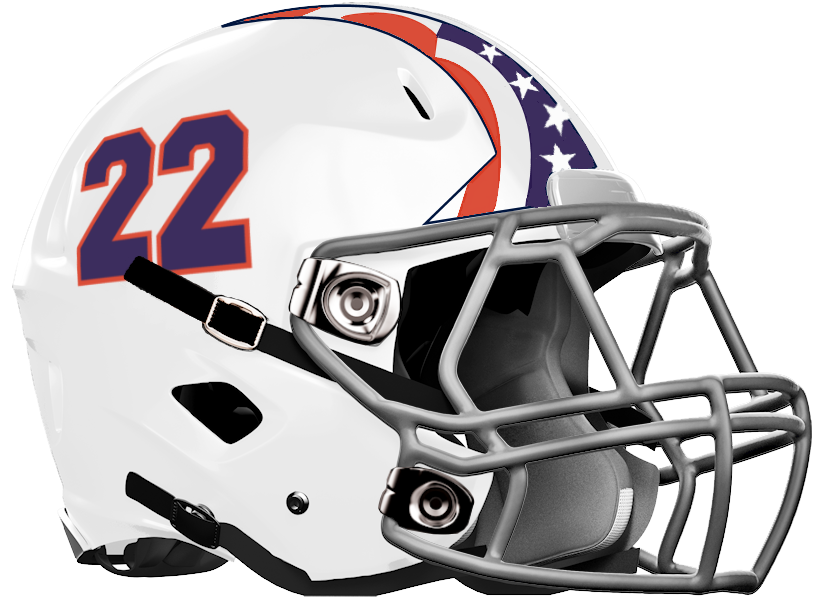 "We're hoping we get a season in because this could be a special year for us," head coach Mike Forester said. "Our senior class is really strong. We have a number of returning starters and we have also had some guys that have decided to come out and they've had a huge impact on the team." 
It is refreshing for the Patriots to have players with experience after their ranks were filled with youth last year. Forester said with that experience, he expects the team to be better offensively and defensively than last year's squad that went 3-7 overall.
While many of the names are the same for the Patriots, the offense will have an updated look. Forester said the team will run more of a true spread offense instead of the outside-run-heavy veer scheme.
"I'd call it more of a Clemson-type offense, we'll be looking to throw the ball more," he said. "We are really looking forward to it because it is an offense that really fits us."
With more focus on the passing game, Coleman Smith will return as starting quarterback.
"I think he's going to have a really good year," Forester said.
Smith will have a go-to target in receiver Nick Speros. The senior spent time on the sidelines last year with an injury, and Forester said his absence hurt the offense with his ability to either work out of the backfield or as a wideout.
Forester expects new player Gabe Carter to also haul in catches with junior returning starter Cole Spence.
The offensive line will feature several key senior returners, including center David Bertrand and guards Nick Jackson and Matt Trujillo. 
Jackson was a force on the defensive line last year and was named the Region 6-A Defensive Lineman of the Year and all-state by the Georgia Athletic Coaches Association.
Brothers Happy and Joy Chane will again lead the linebacker core, with Forester expecting big years from the brothers. Garrett Sutherland adds senior experience to the secondary as safety along with Makael Carter, who had an impressive campaign as a freshman last season.
The Patriots' special teams also have returning players. Senior Owen Lindsay will take over punting duties for a third year with Bertrand as a long snapper. Bertrand is rated as one of the top long snappers in the country.
"He's key, we can do different things with the punt team and he's on target every time," Forester said. "He is also a good cover guy, and really the heart of our special teams."
Mount Pisgah will rely on its experience as they forge through a challenging schedule. The Patriots are slated to take on 2019 Class A-Private state runner-up Wesleyan, Class 5A's Chamblee and four teams that combined for 28 wins last season in non-region play. Of course, that does not include a tough slate of region games.
"The region overall is pretty strong, and region play is going to be tough," Forester said.
The Patriots head coach said the keys for his team's success this season are moving the ball effectively on offense and pushing the envelope on defense.
And experience can pay dividends.
"Going from five seniors last year to 15 or 16 out this year, that makes a big, big difference," Forester said. "And even some freshman last year got experience, so even as sophomores this year we have a lot of talented guys out there to help us. Overall, we are really excited about this year."