MILTON, Ga. — Over the past decade, Milton High School has made a strong claim as the "Running Back University" of Georgia high school football. Perhaps the more appropriate moniker would be Running Back High School, but that's just semantics.
Prior to the 2020 season, SCORE Atlanta gave Milton the moniker of RBU, the top school for running backs in the state in recent memory.
The list of Milton running backs since 2010 who went on to play college football includes Treyvon Paulk ('14, Tennessee), Micco Brisker ('15, Lehigh), Chris Turner ('15, Georgia Tech), Solomon Vanhorse ('18, James Madison), Josh Edwards ('19, Arkansas State) and Ahmad Junearick ('20, Clark-Atlanta). Most notably, 2013 graduate Peyton Barber played college football at Auburn and now plays in the NFL for the Washington Football Team.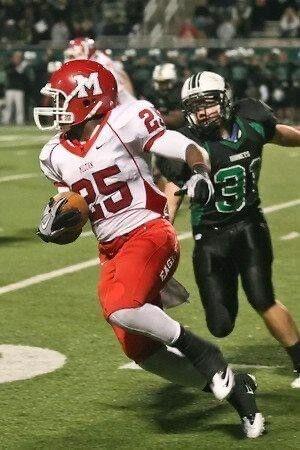 Milton's success in its ground game is also a family affair. Gary Sylvestri, now the schools' athletic director, served as the program's running backs coach before handing over the torch to his son, Vinny.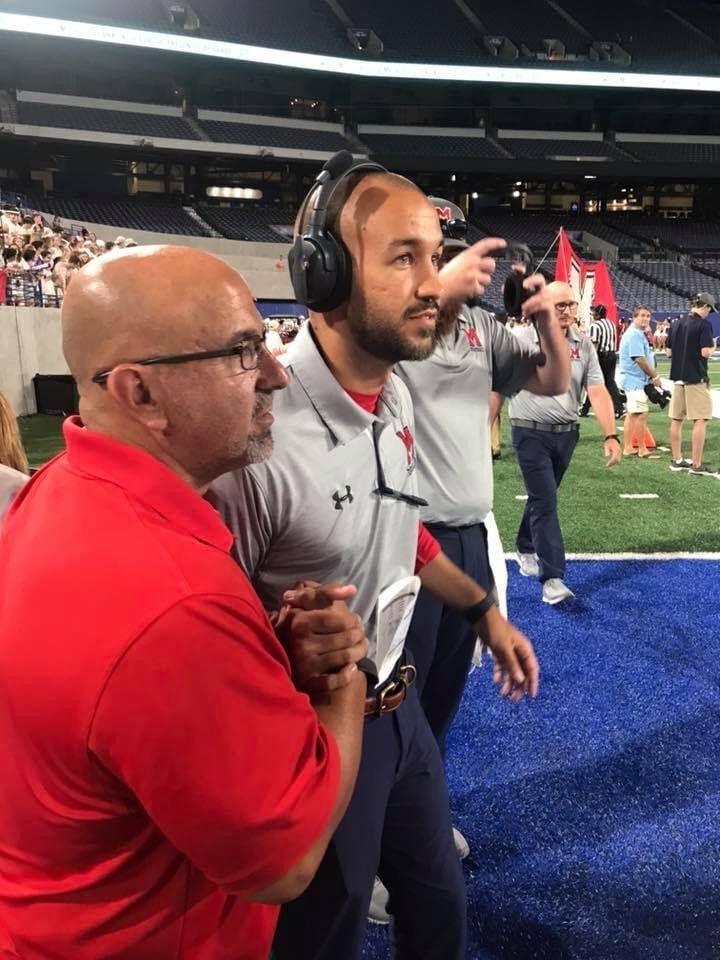 The RBU signature continued this year with the success of Jordan McDonald, who racked up 1,500 all-purpose yards and 27 touchdowns in 11 games for the Eagles.
McDonald, a 6-foot-1, 215-pound junior, has coaches and fans gushing over what he's already accomplished and salivating over what might come next for the bruising running back.
Teammates compare him to NFL star and 2015 Heisman Trophy winner Derrick Henry. Milton running backs coach Vinny Sylvestri described the back as a "once in a decade, once in a lifetime type of a player."
"I don't know how he's going to get better next year, but somehow he'll manage," Sylvestri said. "It's going to be exciting to watch."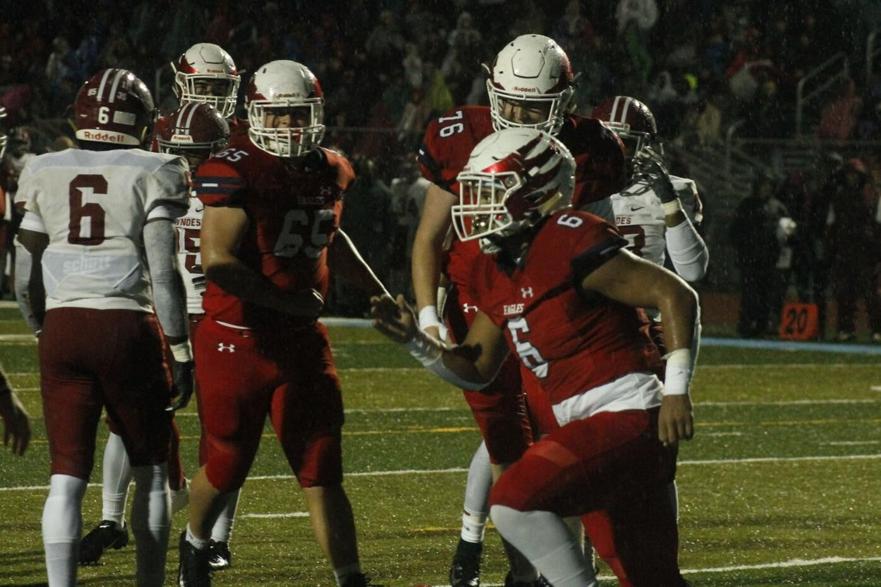 As a sophomore in 2019, McDonald showed flashes of what might come once he eventually took over as Milton's feature running back. McDonald rushed for 523 yards and 10 touchdowns behind Junearick, the Eagles' starter, who rushed for just over 1,000 yards and 14 touchdowns as a senior.
Coaches and those around the program saw what McDonald did as a sophomore and expected big things from him in his junior year. Prior to the 2020 season, Milton head coach Adam Clack called McDonald "one of the best kept secrets in the state."
While that might have been true at one point, the secret is officially out. McDonald was the offensive leader of a 2020 Milton team that finished 11-1, won its third consecutive region title and made it to the 7A quarterfinals. The junior was voted co-offensive player of the year in Region 5-AAAAAAA following a shortened season in which he rushed for 1,388 yards and 25 touchdowns.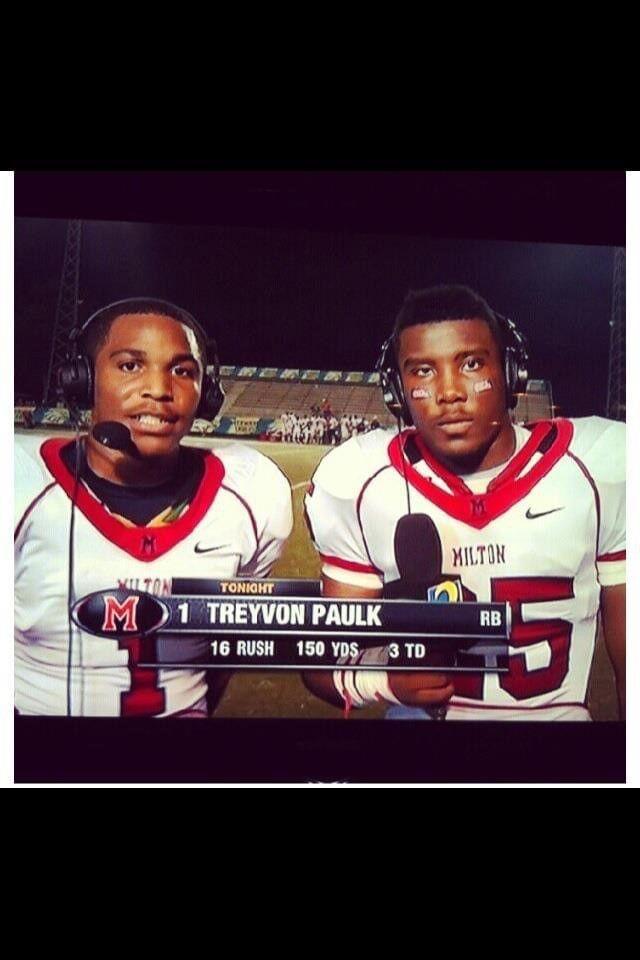 McDonald said he worked hard and envisioned the success he had this season, but seeing it come to fruition was "eye opening" and provided a huge confidence boost.
His success combined with his attitude helped him evolve into one of the Eagles' leaders during the 2020 season.
His teammates respect him and view him as a leader, so much they made him a team captain halfway through the season.
At the team's Sunday meetings during the season, the player who scored the final touchdown of the last game was obliged to give a speech to the rest of the team. For McDonald, who averaged 2.25 touchdowns per game, this meant speaking in front of the team practically every Sunday. And according to Sylvestri, he handled the duty like a professional.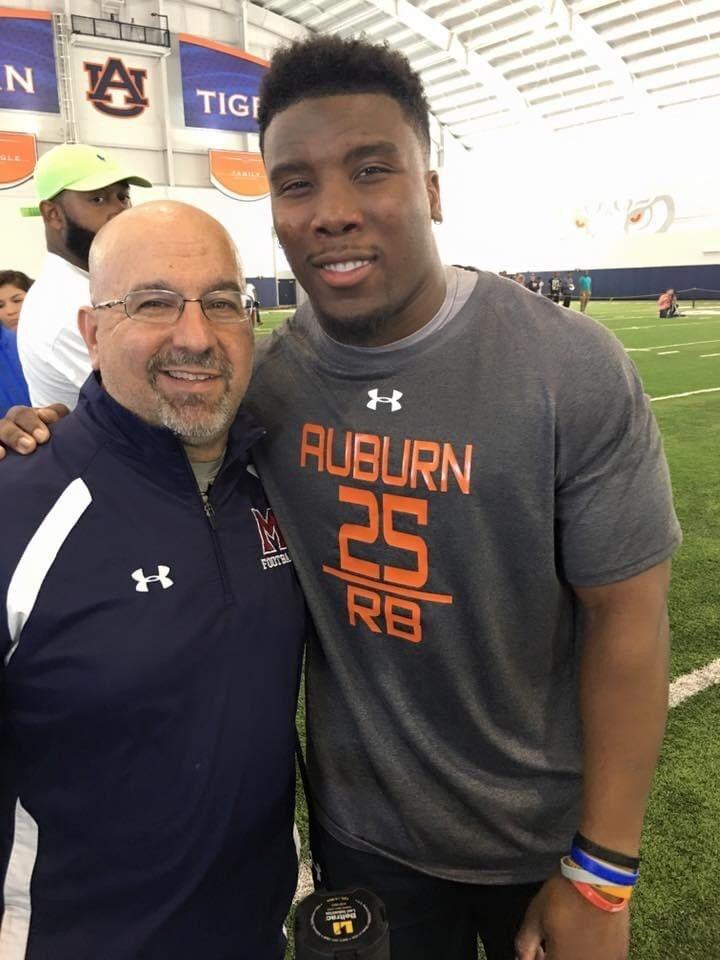 "Every time he got up and spoke I legit thought I was listening to like a CEO of a Fortune 500 company," Sylvestri said. "He speaks so well. He is so intelligent. He's probably one of the smartest kids on the team. Just the way he carries himself is very mature, especially for his age, and I think that's what's going to really help him grow."
There's no doubt McDonald will be playing on Saturdays in the future. The only question remaining is which school the running back will choose to attend.
McDonald earned offers from Florida State, Georgia Tech, LSU, Tennessee and more prior to his standout junior season. With the pandemic putting a squeeze on recruiting and scholarship numbers for college programs, McDonald still managed to add six offers, including two from teams ranked in the top 25 this season in Indiana and Liberty, since July. On Dec. 18, he received his most recent offer from Jackson State University and its new head coach Deion Sanders.
McDonald, a 2022 graduate, said he has no timeline in mind when it comes to his recruitment. He does know he wants to put the rest of the state and country on notice and keep solidifying Milton's "RBU" legacy.
"I want to separate myself from the pack nationally," McDonald said, "I want to be one of the people when you think of Georgia, my name is one of the first you think of. And I want to keep helping put Milton on the map as a perennial powerhouse."