JOHNS CREEK, Ga. — When the temperature gauge is not too many ticks above the freezing mark, it is far from the ideal time to be showered with icy Gatorade. But Johns Creek head coach Matt Helmerich did not mind his players dumping two buckets of cold and colorful liquid on his head in celebration of the Gladiators capturing their second straight Region 7-AAAAAA title.
"It doesn't matter if it's zero degrees or 100 degrees, anytime you get a Gatorade shower something special happened, so I'll take a Gatorade shower any day," Helmerich said.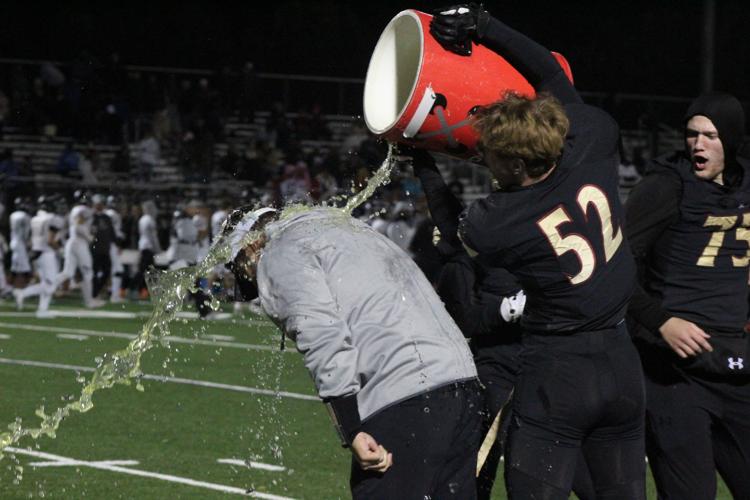 Johns Creek (8-1, 7-0) used three touchdowns from quarterback Ben Whitlock and solid defensive play to down the Raiders in the de-facto region title game. Both teams entered the contest 6-0 in 7-AAAAAA play.
Johns Creek looked poised to run away with the win early, but the Raiders (6-3, 6-1) cut the lead to one score to set up an exciting fourth quarter.
The Gladiators found the scoreboard early in the first quarter after Alpharetta turned the ball over on their second offensive play of the night. Alpharetta's Kevin Howard fumbled after making a reception to set up Johns Creek at Alpharetta's 10-yard line. Johns Creek was pushed back by a sack and false start, but Whitlock notched his first score of the night with a 20-yard completion to Justin Campbell.
Alpharetta had a timely sack on the Gladiators' next drive, but Johns Creek still came away with points behind a 33-yard field goal by Caleb Adegboyega.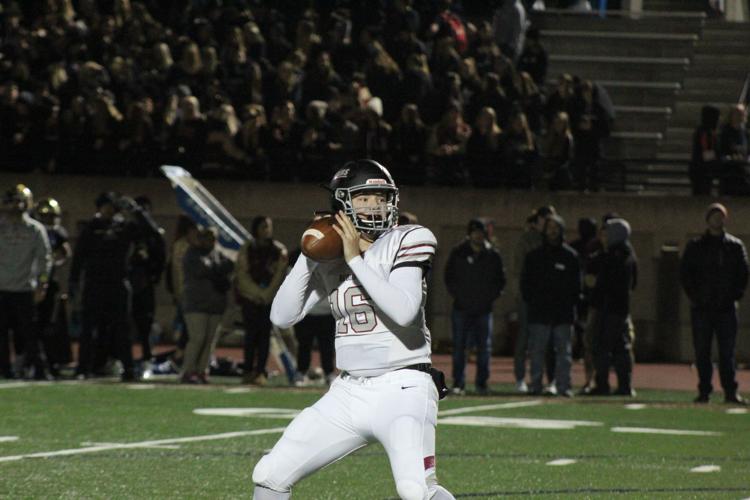 Whitlock was back on the ball a few minutes later and completed three passes to Yong Min Lee, including a 3-yard touchdown, to put the Gladiators up 17-0 in the first quarter. Whitlock was 15-31 passing for 242 yards with two touchdowns. Min Lee led all receivers with 120 yards on seven receptions.
Penalties plagued Johns Creek throughout the night and helped Alpharetta respond with a touchdown early in the second quarter. The Gladiators were called for a personal foul on the punt return and  flagged for 15 more yards three plays into Alpharetta's drive. After a 13-yard pass from Will Gerdes to CJ Dobard, two encroachment calls against Johns Creek set up a 9-yard touchdown pass from Gerdes to Cam Foster to cut the deficit to 17-7. Gerdes was 20-37 passing for 187 yards.
The Raiders' defense had a strong showing following the first half, including a crucial fourth-down stop after Gerdes fumbled while being sacked midway through the second quarter. However, Whitlock completed his third touchdown with two minutes remaining in the first half with a quarterback keeper.
Penalties again hurt Johns Creek on their ensuing drive and resulted in Alpharetta points in the final minute of the half. A holding call backed the Gladiators to their own 2-yard line and the Raiders stuffed the ensuing run to force a safety and put the score at 24-9.
The Raiders rode that momentum into the second half but had two strong drives end with zero points.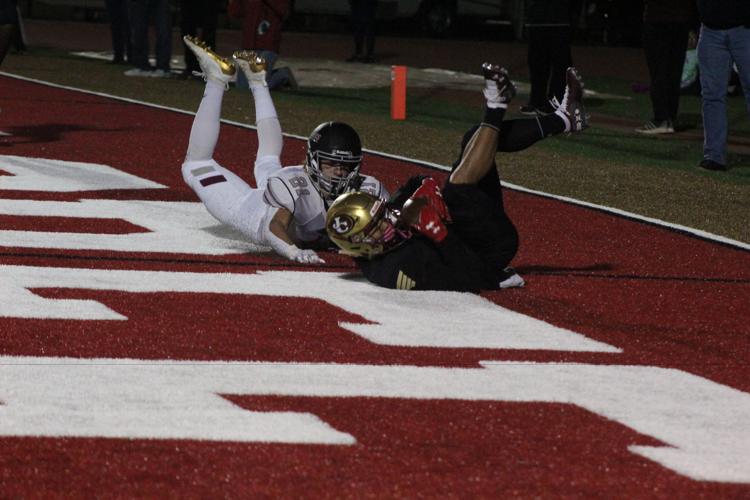 On the Raiders opening drive of the second half, Gerdes completed a pass to Dobard near the goal line. Dobard completed the catch but was hit, knocking the ball loose and out of bounds in the end zone, resulting in a touchback.
Alpharetta marched inside the red zone on their next drive, but kicker Bryce Troutt, who entered the game 5-6 on field goals, missed from 34 yards out.
With the Raiders shutting down Johns Creek's speedy offense, Alpharetta finally broke through with a 24-yard touchdown pass from Gerdes to Howard to push the score to 24-16 with 13 minutes left to play.
The teams exchanged possession throughout the start of the fourth, but Johns Creek pushed the lead to 31-16 with four minutes remaining. Will Watson scampered into the end zone from 12 yards out after he was set up by a leaping 36-yard reception from Justin Campbell.
Johns Creek then forced a turnover on downs and ran out the clock to clinch the game, the region crown and a Gatorade shower for Helmerich.
"We did some really good things and some really silly things," Helmerich said. "We had some costly penalties early that set us back. Alpharetta played their tails off, they were excellent tonight. It was just a great football game for a region championship."
Helmerich agreed with the adage that it is often harder to repeat a title than to win a first, but he said his team was up to the task this year.
"This year we got everybody's best," he said. "We took some shots early to some teams in our region, and the parity in this league is unbelievable. But we were able to persevere and take everybody's best."
The Gladiators will close out their regular season against Dunwoody (3-6, 2-5) before the state playoffs, and Helmerich is confident his team can capture the program's first playoff victory.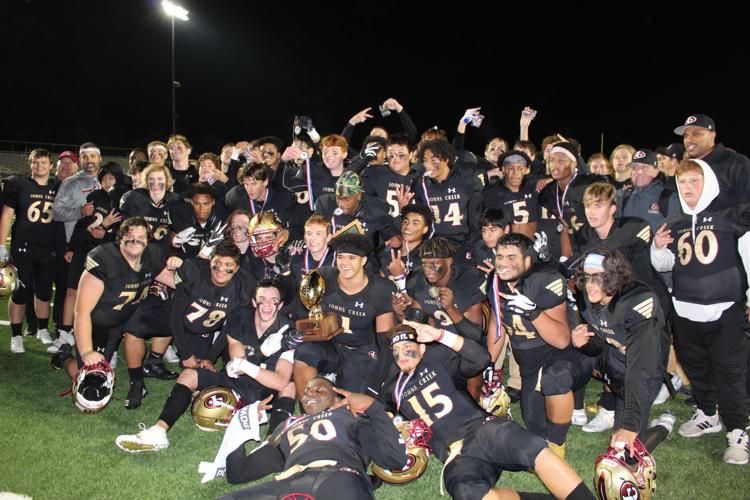 "If we clean some things up, there is enough talent, enough heart and there's enough work ethic on the team, and we have the coaching staff to make a run in the playoffs," he said.
Despite Alpharetta's loss, the Raiders are assured the No. 2 seed and home-field advantage in the first round of the playoffs.
The Raiders close out their regular season against Cambridge (4-5, 3-4).