MILTON, Ga. — The quest to build up St. Francis football took a significant step last year with the Knights compiling a 7-5 record with the program's second playoff berth and first playoff win.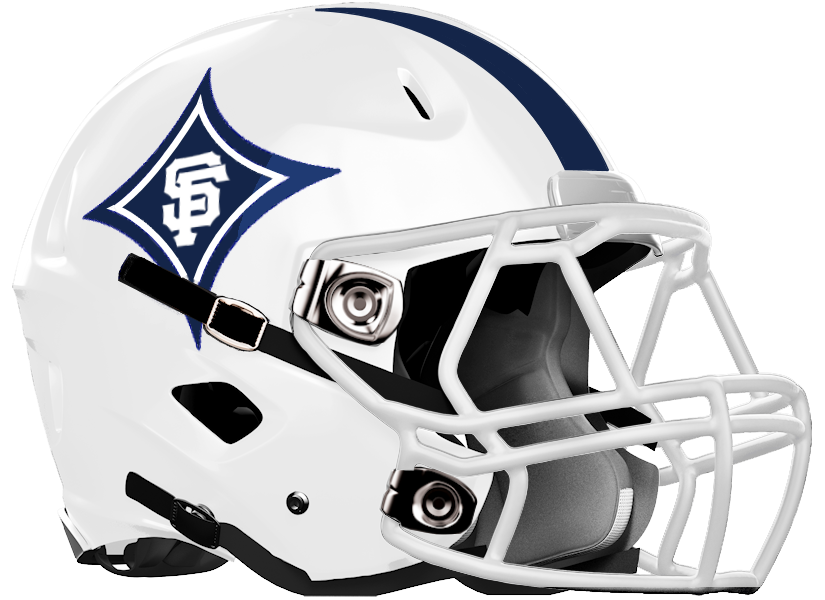 "All along we've had the long-term goal to build a good program and be in the conversation," third-year head coach Frank Barden said. "That's going to be a process over the next few years, building, and we're still in that process. But it was a lot of fun last year, and we had a great group of seniors." 
The loss of the senior class has left significant holes to fill on both sides of the ball. And after having a large and experienced senior class last year, the Knights will start a load of underclassmen. But, Barden said, that goes along with the cyclical nature of high school football.
"It all reflects on where a program is in the process of being built," he said. "Last year, we had a lot of seniors, and this year we have a really good sophomore class. It's that cycle, and now we'll throw out some sophomores and watch them grow."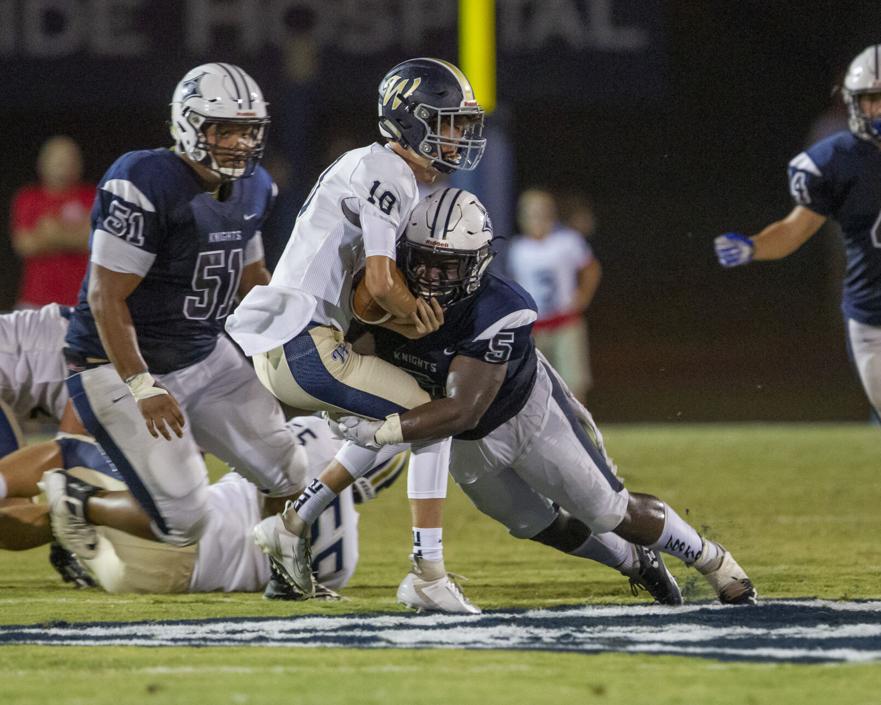 This offseason has presented additional challenges for fielding a relatively young team, though.
"We didn't have spring (football), and we didn't get our two scrimmages," Barden said. "That's the biggest negative out of all of this. You just want to get on the field and under the lights with a young football team."
The Knights' offense will feature plenty of new faces after the graduation of quarterback Josh Gil, receivers Zay Wadsworth and Jai Smith, running back Hunter Jones, lineman Troy Beasley and others.
"We have a lot to replace, but we feel good about the kids filling those spots," Barden said.
One starter coming back is running back Gianni Dorsey. Barden said he expects a lot of production from the senior this season. Marcellus Hazelton will also share carries, and both backs will also line up on defense in as linebackers.
The lack of spring ball and scrimmages has put a strain on the quarterback position. Barden said sophomore Camden Lusk and freshman Jaiden Jenkins have both worked under center in the offseason, and the Knights could go with a two-quarterback system.
Either one will have a target in receivers Al Geiger, who started as a freshman last season, and sophomore Branden Strozier. Both will line up in the secondary on defense.
In the trenches, sophomores Mason Dailey and Elias Cloy, junior John Howley and seniors Jesse Hudgens and Emanuel Beasley will lead the offensive and defensive fronts. Barden said some will play both ways, but the team is trying to prevent playing linemen on both sides of the ball.
Barden said he was pleased with Jake Heintzleman's junior year, and he will continue to manage kicking duties.
The Knights won't have much time to get their new starters up to speed with the team's schedule, which was altered after Pinecrest Academy dropped out of Region 6-A. That hole forced St. Francis to adjust its schedule to play its opening seven games before two consecutive bye weeks.
But 2020 is certainly the year of hardships, and Barden believes his team will rise to the task.
"All teams are going to have to overcome adversity because of what we are going through right now," Barden said. "Everybody is having to change things week to week. But for these kids to come and go to work with a great attitude, that says a lot about the kids to be a team that will overcome challenges and work one day at a time."