ALPHARETTA, Ga. — Though Denmark is still sowing the seeds of its program, the Danes have gone through a refresh and revamp heading into 2020. An almost entirely new coaching staff will lead a relatively inexperienced team as it makes its debut in the highest classification in Georgia.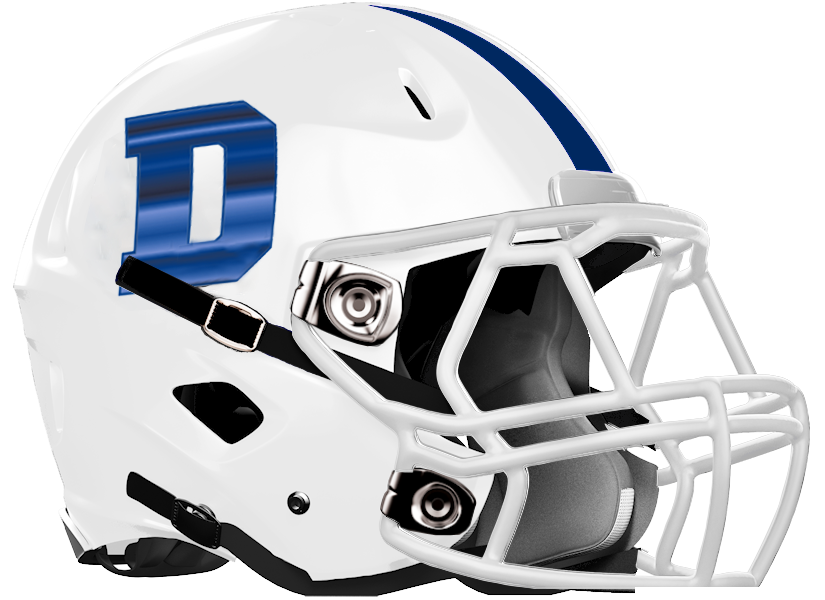 Head coach Mike Palmieri, a three-time state championship winning coach in North Carolina, leads a staff that has only four returning coaches. Through a challenging offseason, Palmieri said the new staff have been working to establish the type of team the Danes will be moving forward. 
"We are starting to build a winning culture and attitude, and the kids and coaching staff have been great," Palmieri said. "We are trying to get them to play for the guy next to them and for the sticker on their helmet. That's everything we're trying to do at Denmark, realizing it's all bigger than just one person, including myself. We want to stay locked in and make sure everyone knows they are important."
This offseason has marked the first in which the Danes have contended with the loss of seniors, and the Class of 2020 left some significant holes.
The offensive line will likely operate with five new starters. William Purdy, the Danes' 6-foot-2, 260-lb. center is back for his senior campaign, but Palmieri said he is battling an injury, which will likely leave the line completely green this season.
Injury could keep another of Denmark's few offensive returners sidelined. North Carolina State quarterback commit Aaron McLaughlin is "banged up," Palmieri said.
McLaughlin, an all-region selection last year, threw for over 2,000 yards with 17 touchdowns and seven interceptions.
Another option under center is sophomore Tre Jones, who transferred to Denmark from six-time Indiana state champions Montini Catholic High School.
With the graduation of Ze'Vian Capers, now at Auburn, the Danes are without their top receiver in the program's first two years. Palmieri said seniors Casey Gunn, Ben Cripe, Azari Brown and Teddy Davenport will be the main targets this season. Gunn and Davenport each hauled in 30 catches last year for over 370 yards.
Senior Zach Ogbogu will likely lead the rushing charge after compiling over 400 yards with eight touchdowns last year. Palmieri said Devin Ducille will also get his share of carries.
Denmark's defense took a hit following last season with the graduation of several all-region standouts, including linebacker Nick Carozza (Austin Peay), CJ Ford (Eastern Kentucky) and defensive lineman Arthur Marsden (Birmingham Southern). The Danes defense does have some experience returning, though.
Senior linebacker Harrison Halder is back for his senior season after compiling 55 tackles last year and leading the team in sacks (6).
Austin West is back on the defensive front after playing in five games last season as a sophomore, and junior Kenon Dicks returns to the secondary.
The Danes' schedule does not allow any ease of transition as the team fields a significant number of somewhat inexperienced players. Denmark is scheduled to take on the talented programs of Greater Atlanta Christian, Lanier and Shiloh before beginning Region 6-7A play.
"We want to get our young kids experience, but we are definitely going to be a one-week-at-a-time team," Palmieri said. "We are excited about getting this program in the right direction."
Palmieri described the personality of his team as "hard-working," and that could fuel Denmark's potential triumph this year sporting a mostly new look.
"It is important for us to get better every week," Palmieri said. "We want to always be moving forward, and the score will take care of itself if we work hard and do it the right way."