ALPHARETTA, Ga. — Denmark captured its seventh win in eight games and improved to 2-0 in Region 7-AAAA play Dec. 5 by taking down Blessed Trinity at home, 64-49. 
The Danes, No. 2 in the class 4A preseason rankings, were led by sophomore Robert Cowherd, who notched 23 points and seven rebounds in their home opener. Other key contributors for the Danes were Auburn football commit Ze'Vian Capers with four points and five rebounds and point guard Sutton Smith with 11 points and a handful of assists.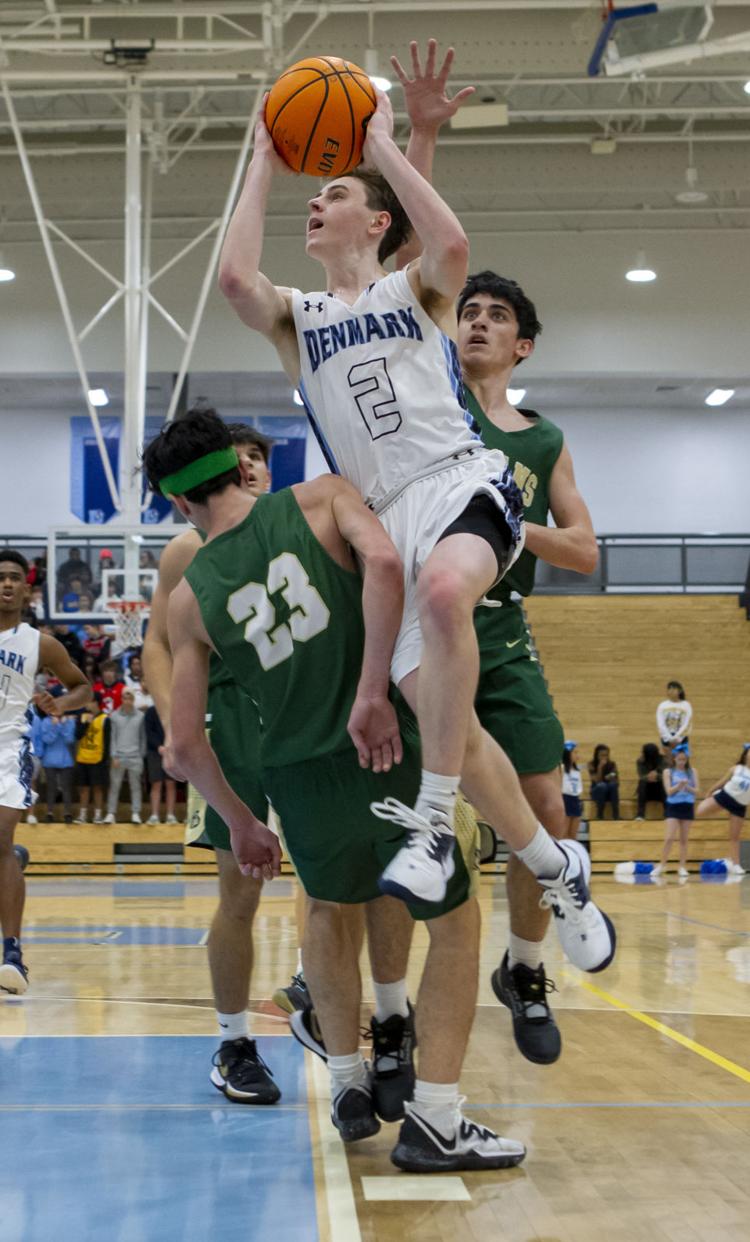 It was a defensive slugfest in the first half, as neither team could find its footing on offense. After leading 13-6 at the end of the first quarter, Denmark took a 25-19 lead into the locker room at halftime. 
The Danes took charge in the third quarter, nearly doubling their points total from the second period. By the time the buzzer rang to send the game to the fourth, the Danes had built a 49-34 lead with Cowherd leading the charge.  
"He's got a natural ability to score the basketball," Denmark head coach Tyler Whitlock said. "He can score with the best of them. He can hit really tough shots that you don't allow most players to take, but we trust him and have confidence in him to hit those shots, especially when he gets going."
Blessed Trinity was led by Justin Zimmer, Jonathan Franchi and Ben Hamacher, who combined for 34 of team's 49 points. 
The Danes managed to hold off the relentless Titans in the fourth and came away with the 15-point win.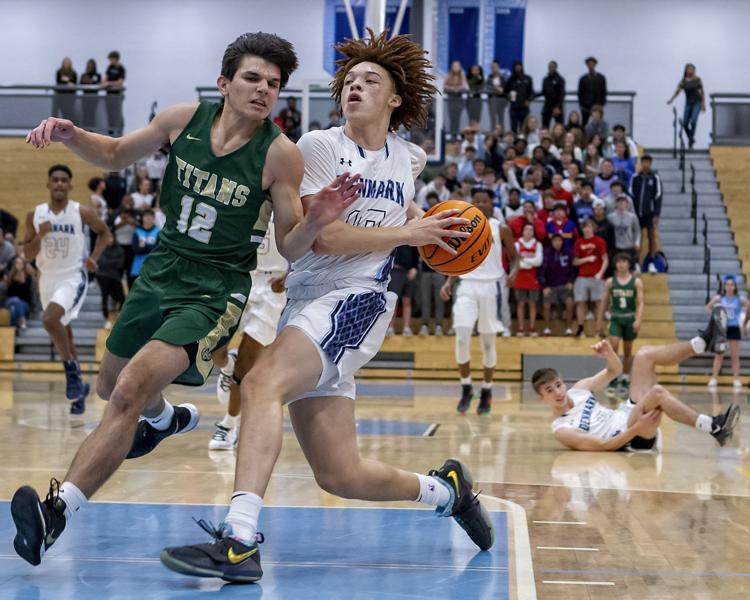 "Defensively we were locked in," Whitlock said. "I was very proud of how we played defensively. There were a few possessions where we just lost focus and gave up a few easy shots, but I think for the most part we were very sound. Offensively, there's not a lot of flow to what we're doing yet, but that comes with time."
Denmark (7-1, 2-0) continues region play on Dec. 13 against Flowery Branch.
Blessed Trinity (4-5, 1-1), No. 9 in the class 4A preseason rankings, hosts upcoming region games against Flowery Branch on Dec. 10 and Marist on Dec. 13.