ALPHARETTA, Ga. — Alpharetta, perhaps more than any other local team, enters a new era in 2020. There is a new head coach leading the team. The Raiders will play in a different classification and new region. Rivalry games now have region championship implications. Even their logo is new. And first-year head coach Jason Kervin believes his team is ready to usher in a new age.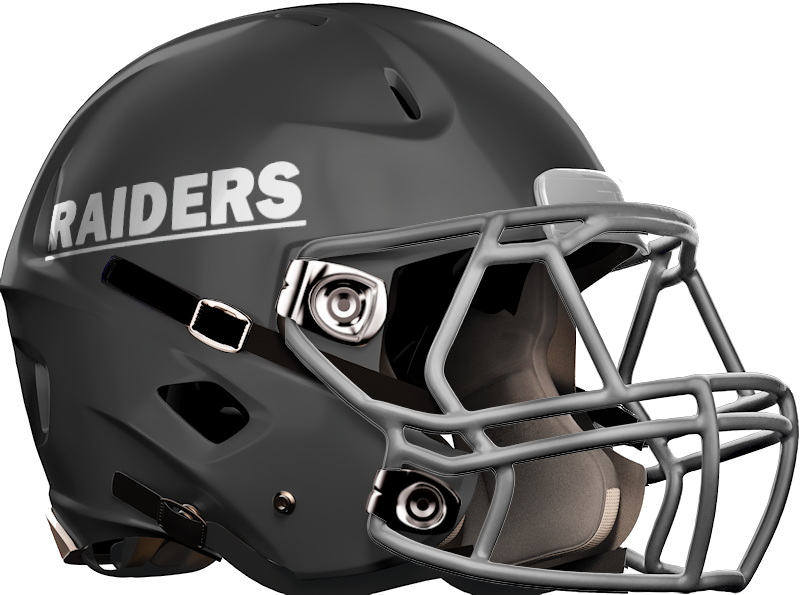 "Anybody that has confidence in themselves wants those challenges," he said. "This group wants to hang with the best teams in Georgia. We are certainly excited about the opportunity, and we have a great schedule from the season opener through region play. We are going to have to be on our A-game every Friday night, and that's exciting."
With the coronavirus pandemic putting a hold to spring ball, pushing back summer workouts and cancelling scrimmages, it has been far from the ideal year to face so many changes. But Kervin said, if anything, it has put a sense of urgency on building the team's new culture and getting game-ready.
That work has included getting the team to be the fast, athletic and physical team the new coach wants, with the ability to run the ball efficiently on offense with a multiple-look defense.
The offense will have a new leader behind center, but who that will be has not been finalized. Competition is on between sophomore Ben Guthrie and junior Walker Berryman.
"[Guthrie] has been playing a long time around here, and everybody knows him as a good player, so there's no surprise he'll be ready as a sophomore," Kervin said. "Berryman is a good quarterback, really talented, and can do a lot of good things. They are two good guys, and we are going to let them compete."
Whoever takes snaps will have a target in Matteo Carriere, a 6-foot-2 junior who is the younger brother of Maryland receiver and Alpharetta alum Carlos Carriere. Along with Carriere and senior Jaden Slocum, who will also start as free safety, Kervin said a number of younger players have stepped up at wideout, and the receiving core has depth and variety.
The Raiders' rushing attack will likely be led again this year by senior Dylan Merrell.
"He has the kind of speed you can't coach, and you give him a crease and he can take it to the house," Kervin said. While Merrell is expected to get double-digits in number of carries each game, Kervin said, the team will focus on showcasing his defensive work as a cornerback.
"He is naturally built to be a corner with his speed and length, so we want to get him the opportunity to develop there," he said.
Slocum has fielded a plethora of D1 offers, including Georgia Tech, Georgia, Alabama, Michigan, Stanford, Oregon and Notre Dame.
The Raiders offensive line has some returning sizeable seniors, including guard Vernon Ogundepo and tackles David Oxman and Jevan Parara, but Kervin said depth is an issue, so the line will need to stay healthy.
The defensive front will be led by Nathan Cole, whom Kervin called a "game-changer." Cole will be joined by returning defensive end John Jenness.
A question mark for the defense is its linebacker core as the team continues to "shuffle the deck," Kervin said. Two mainstays from last season do return in Nick Haven, who was second on the team in total tackles last year and compiled five sacks, and Vito Perri, who split his time at defensive end.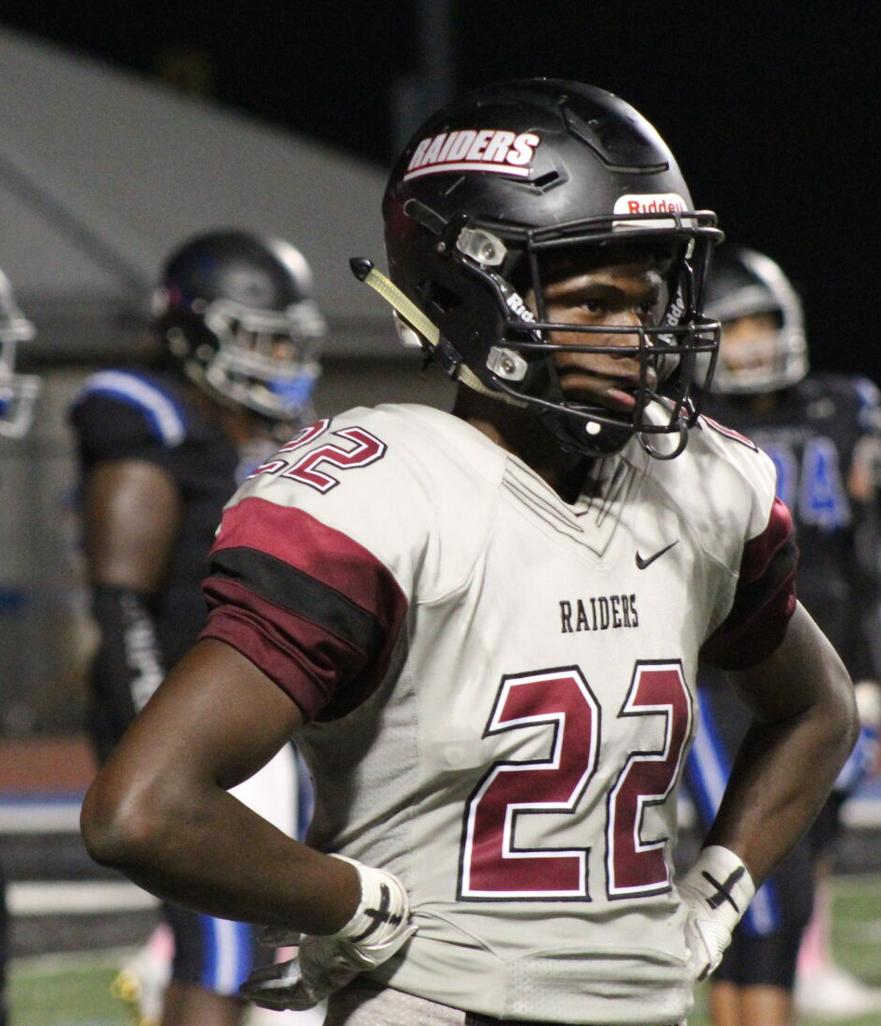 While the linebacker core is a work in progress, Kervin said the secondary has the most experience and depth for the defense, with Slocum at safety, Merrell, Kevin Howard and CJ McFerrin at corner. Junior Adam Walker has also stepped up as a safety.
A significant hole to fill is on special teams with the graduation of kicker Bryce Troutt. Kervin said Matthew Ashe is leading the competition for the spot.
Alpharetta enters its new era without any easy matchups on the schedule. After taking on three-time defending Class 4A state champs Blessed Trinity, the Raiders will face North Cobb, Brookwood and Collins Hill, all of which earned playoff spots last year. Then, of course, is the new Region 5-7A, that includes several Cherokee County teams, Roswell and rivals Milton.
Kervin said if fans are allowed in the stadiums this year, they will certainly get their money's worth.
That is one of many unknowns of 2020, as is the Raiders' outlook for success, but Kervin said he is "cautiously optimistic" about the team's prospects.
"At this point, the way things have gone, I'm just hopeful we get the opportunity to play and compete," he said. "I know how much it means to the kids, the adults and the coaches. If we get the opportunity to play, we will go out and give ourselves a chance to win."