JOHNS CREEK, Ga. — Chattahoochee High School graduate Marcus Sayles has rejoined the NFL ranks after signing a futures contract with the Minnesota Vikings. Sayles, a 2012 Hooch alum, has spent the last two seasons playing cornerback in the Canadian Football League. 
The futures contract will allow Sayles to be added to Minnesota's 90-man roster for the 2020 season. A futures contract carries much of the same benefits as an active role contract, but it will not go into effect until the 2020 season officially begins.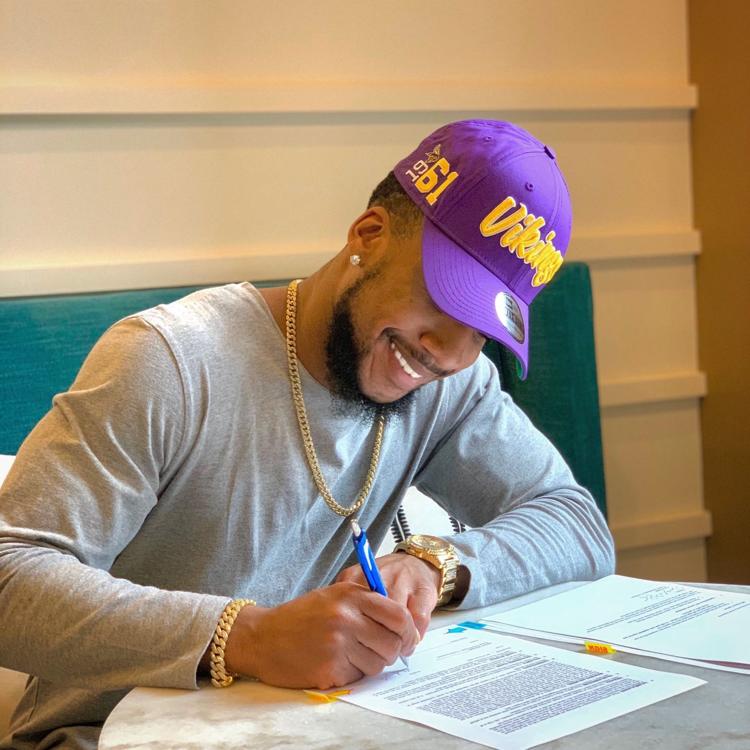 It will not be the first foray into the NFL for the former Cougar. In 2017, Sayles signed with the Buffalo Bills as an undrafted free agent but was cut following preseason play and added to the practice squad. Sayles joined the Los Angeles Rams' practice squad late in 2017 and signed a futures contract with the organization for the 2018 season but was later waived. 
Sayles went north for the 2018 football season and signed with the Winnipeg Blue Bombers of the Canadian Football League. During his rookie season, Sayles recorded 72 tackles with three interceptions and two forced fumbles in 16 games. 
He was integral in the Blue Bombers capturing the Grey Cup, the CFL's equivalent of the Super Bowl, in 2019. He played in 18 games recording 64 tackles, three interceptions, two touchdowns and three forced fumbles. 
Before his professional championship, Sayles led Chattahoochee to the 2010 Class 4A state title and two region championships. With Sayles playing cornerback and wide receiver, the Cougars went 15-0 in 2010 to win the program's only state championship. Hooch went 10-2 overall in Sayles' 2011 senior season and won its second straight Region 7-AAAA title. He was named the WSB-TV/Montlick and Associates' 2011 Athlete of the Year. 
After graduation, Sayles joined the University of West Georgia program and was a staple on the field, playing in 46 of 47 games in his four years at the school. Sayles had 12 interceptions, 123 tackles, 24 pass breakups and 36 passes defended with the Wolves. He also has a team record for career kick blocks (13). 
Including Sayles, four Chattahoochee grads have joined the NFL ranks. 
Clint Boling, a 2007 graduate, retired ahead of the 2019 NFL season after spending his entire, eight-year professional career with the Cincinnati Bengals. The offensive tackle appeared in 111 games with the Bengals with 109 starts. 
Former Cougars' safety John Busing, a 2002 graduate, spent four seasons in the NFL with the Bengals and Houston Texans. Busing played in 43 games from 2006-09. 
Following his graduation from Chattahoochee in 2001, quarterback Charlie Whitehurst played in the pros from 2006 to 2016. Whitehurst appeared in 25 games with the San Diego Chargers, Seattle Seahawks, Tennessee Titans and Cleveland Browns. He went 219-396 passing with 2,463 yards, 11 touchdowns and eight interceptions in his professional career.