ROSWELL, Ga. — Centennial High School has announced Sean O'Sullivan will serve as head football coach for the Knights in 2020 after a 2-year stint leading region rivals North Atlanta. O'Sullivan is the Knights' third head coach in four years. He replaces Shane Sams who took a job as the offensive coordinator at Northside High School.
O'Sullivan led North Atlanta to a 12-9 overall record in the 2018 and 2019 seasons. In his first year at the helm, the Warriors went 5-5, besting their win total from the prior two season combined. Last season, O'Sullivan led North Atlanta to its first playoff appearance since 1996 and a 7-4 overall record.
The Knights' new head coach will look to lead another turnaround after Centennial went 0-10 last season.  
"Centennial has a tradition of winning, I look forward to getting back to that," O'Sullivan said.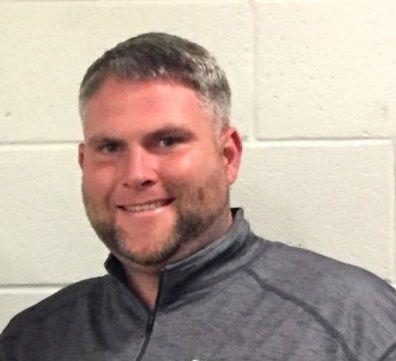 Cultivating a winning culture and a program respected around the state are priorities. That is a process, he said, but he is up for the challenge.
O'Sullivan said the Centennial community drew him to the Knights.
"I got to know [Centennial athletic director] Jeff Burch over the years, and I knew that family feel of the Centennial community," he said. "I think it's a great community and great school. And I want Centennial to have that family environment that everyone wants to be a part of."
Creating a tight-knight clan is no easy task now, though. With the coronavirus pandemic, spring football has been nixed, and summer workouts will likely be delayed. O'Sullivan has turned to technology to get to know to his new players while face-to-face interactions are on hold.
"The first thing I did was touch base will all the [rising] seniors," he said. "I'll be their third head coach in their high school career, and I want to build that trust. The X's and O's part will come, but you have to get the trust of players. I'm all about relationships, and the more they trust you, the more they are willing to do in the process that results in winning."
In the coming weeks, O'Sullivan will hold Zoom video conferences with players of each graduating class and their parents.
Centennial will run a spread, multiple-look offense under O'Sullivan. He said the offense will be fast-paced with a physical run attack to open the passing game. Defensively, a 3-3 base will be implemented, and O'Sullivan said he will incorporate multiple looks and "try to be complicated."
He will also emphasize the importance of special teams to his players.
"We want to be aggressive on special teams and make it a phase of the game that kids take pride in as well," O'Sullivan said.
Centennial will work under the motto of "win, graduate and have fun" in the upcoming season.
"High school football is a time kids will never forget, and we want that to be in the best environment as possible," O'Sullivan said.
O'Sullivan's coaching career began at the collegiate level, including a stint a Southeastern Louisiana University under head coach Ron Roberts, now the defensive coordinator at Baylor.
He returned to Georgia in 2015 to serve as the linebackers coach for Westminster, which won the Class 3A state title that year.
In 2016, O'Sullivan took a job as the defensive coordinator for Mt. Vernon before a 1-year stint at his alma mater, Pope.