ROSWELL, Ga. — After an 0-10 season, the only way to go is up for Centennial, and they will look to right the ship with a new leader at the helm, former North Atlanta head coach Sean O'Sullivan.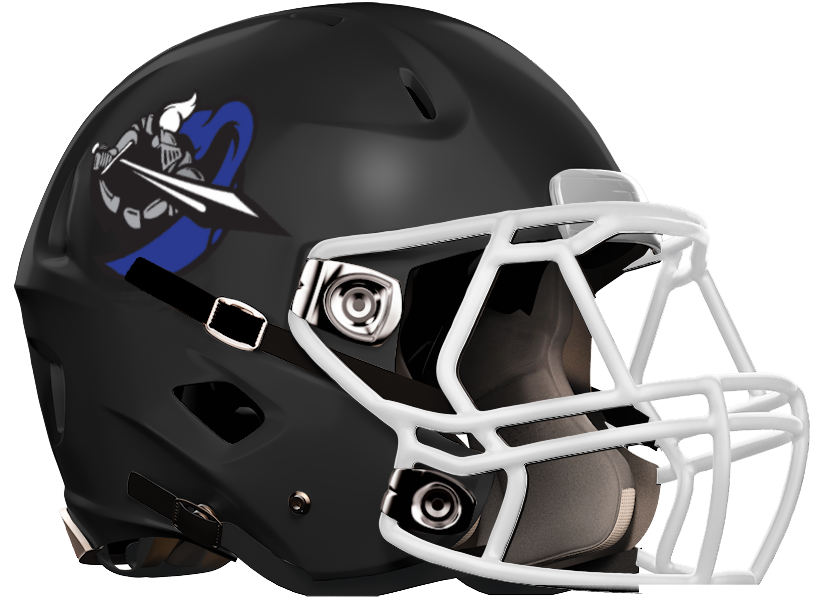 The Knights' new head coach said the team had a strong offseason, and he is particularly excited about the senior class. 
The Class of 2021 includes standout receivers in Drake Mason and Tennessee commit Julian Nixon. There is also 6-foot-4, 228-pound offensive/defensive lineman Peyton Major, fellow O-lineman Sebastian Orozco, returning defensive tackle Jordan Marks, cornerback Jaden Lewis and defensive ends Evan Walker and Jordan Gates.
"Any time you get kids back, it is going to make a difference, and I am extremely excited about this senior class," O'Sullivan said.
While his seniors know their responsibilities, there are battles still underway for some starting roles, including at quarterback to lead Centennial's balanced offense.
Zaire Goff stepped into the starting role last season as a freshman and threw for over 1,300 yards with 13 touchdowns and 12 interceptions. But the job isn't necessarily his this year.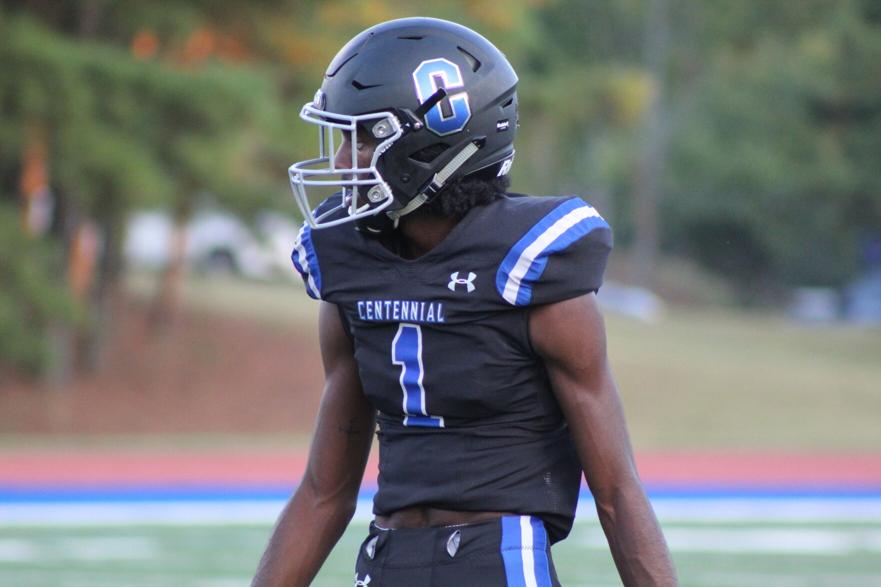 O'Sullivan said a host of potential quarterbacks have been competing in the offseason, including Goff, junior Jett Miller, sophomore Barrett Wooden and freshman Tyler Laskaris.
Whoever is delivering the ball will have a strong receiving core to haul in catches. At 6-foot-4 and 215 pounds, Nixon provides size and speed and has been a mainstay on the Knights' offense since his freshman season. Mason provides another tall target with swiftness. Though primarily a cornerback who compiled several interceptions last year, Lewis should also haul in catches.
"I feel great about our receivers," O'Sullivan said.
Freshman Nathan Webster leads a group of tailbacks that are all fighting for carries and will run behind an offensive line that returns several starters. In addition to Major and Orozco, junior center Jake Wilbanks retains his starting role. New to the Centennial trenches is 6-foot-5, 330-pound tackle Daniel Calhoun, who has already been courted by Georgia and Tennessee despite being a freshman.
Major, Walker, Gates and Marks will lead the defensive front.
"All of those guys are seniors, and we are looking for all of those guys to make an impact and stop the run," O'Sullivan said. "And we're excited because we have Johnsley Barbas along with Desmond Leverett and Jayden Lewis at corner who should make an impact for us."
While the Knights look to bounce back from a winless season, O'Sullivan said the team's 2019 record isn't on his mind.
"We are just talking about competing every day," he said. "And if we do that, things will be very good for us."
Centennial's non-region games will serve as a measuring stick for the team, but the group has its eyes set on Region 7-6A play.
"The non-region games don't matter for the playoffs, and the playoffs are going to be our goal every year," O'Sullivan said. "It's going to be a competitive region. Johns Creek has won the championship the last two years, and they're always going to be good, Cambridge returns a lot of starters, Riverwood went 11-1 last year and I think coach [Mike] Malone is doing a good job at Chattahoochee. Then you add Sequoyah, Creekview and River Ridge, it's going to be an extremely competitive league."
With a new head coach, a large dose of talent and the prospect of returning the Knights to their winning ways, there are plenty of potential storylines for Centennial's season. But the team will approach the year in a simple manner.
"We're going to just be a physical, relentless group," O'Sullivan said.