MILTON, Ga. — Cambridge boys basketball took a lopsided win over North Atlanta Friday night at home in a rematch of last year's Region 7-AAAAAA tournament final and handed the Warriors their first loss of the season.
Cambridge improved to 3-0 at home with the win in front a packed student section decked out in holiday fare.
"We like to play at home," head coach Chip Flemmer said. "I think it's the crowd, the new video board, we just love to play at home. On the road you kind of have to create that energy, but we don't need to worry about that here. We do appreciate the fan base."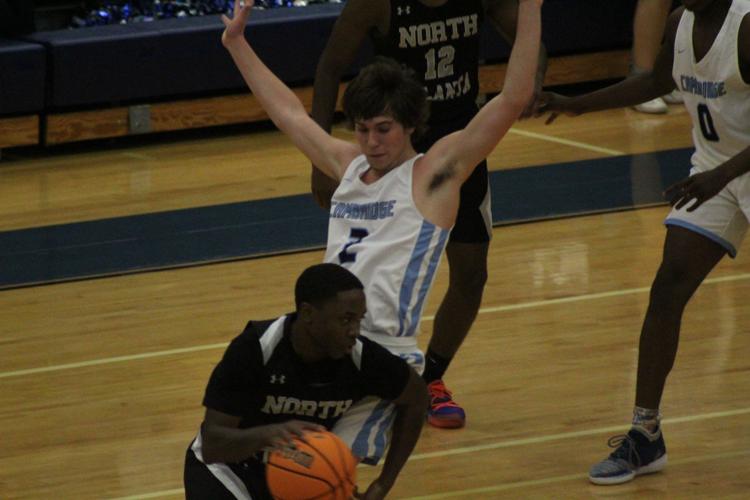 The Bears (6-4, 4-2) put on a strong defensive display in front of the raucous crowd, holding North Atlanta, a team averaging 57 points per game, to just 15 points in the first half. Though the Warriors offense began to have success in the second half, the Bears opened a 20-point lead in the quarter and kept pace with North Atlanta's scoring the remainder of the game.
Junior guard Davis Sager led the Bears offensively with 20 points and senior wing EJ Smith netted 18.
Senior Sola Adebisi had a standout performance on both sides of the court, scoring nine points with eight rebounds, four blocks and three steals. Cole Bearden compiled four rebounds and four steals.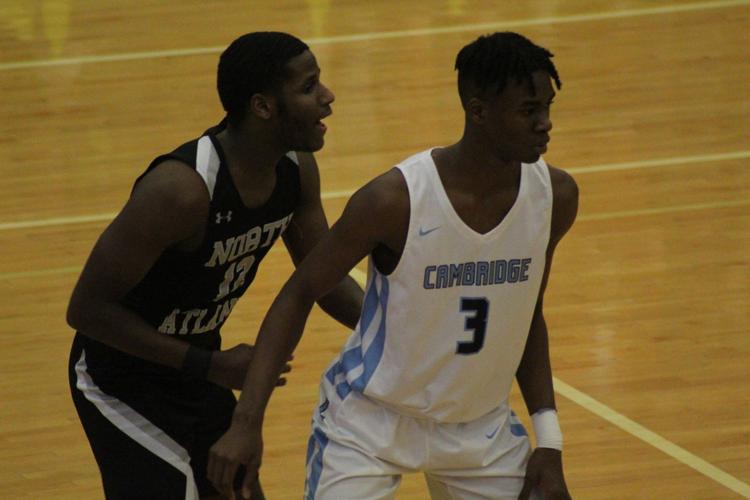 The Bears opened a 20-9 lead in the second quarter, and a three-point play on a layup from Jonas Melber seemed to give the Cambridge side an added spark.
"What I think really helped us is when we started to actually attack the basket," Flemmer said. "We've been settling for a lot of outside shots, but when we attack the basket it opens up so much more."
Cambridge continued to hold a sizeable lead through the next 20 minutes of play, but the Warriors (6-1, 4-1) did not let the Bears completely run away with the game. That was a positive for Flemmer.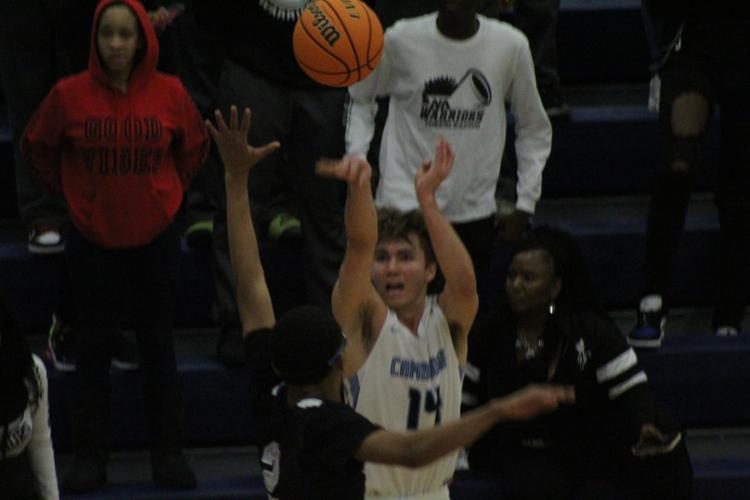 "I never felt comfortable with the lead no matter what it was, because you know they can strike anytime," he said. "It's nice right now, actually, because the team need to go through some of these battles and figure out how to win games."
The win puts the defending region champs third in the 7-AAAAAA standings behind Pope and a half-game behind North Atlanta.
Cambridge is back in region action Dec. 14 against Dunwoody (1-10, 0-6) before competing in the Beach Bash Holiday Classic.