ROSWELL, Ga. — Blessed Trinity had an incredible run during its time in Class 4A. The Titans racked up 53 wins in just four years with three region championships and three straight state championships from 2017-19. But the incredible ride, at least in the classification, is over, and BT now enters a new landscape in a new region and Class 5A.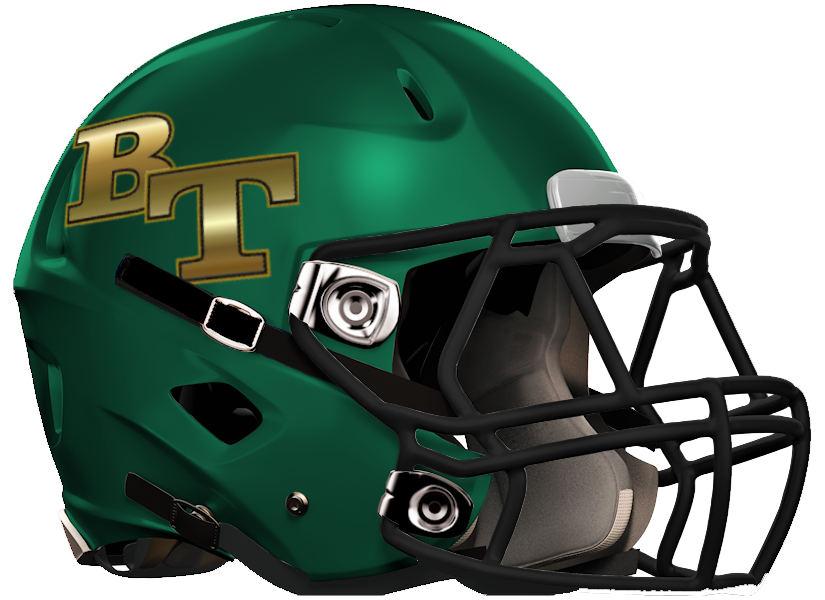 BT will now suit up against the likes of Cass, Woodland (Cartersville), Hiram, Calhoun and Cartersville, the latter two having won a combined eight state titles. Tim McFarlin, entering his 10th year as the Titans head coach, is looking forward to the new region matchups.
"I am so impressed with all those teams," he said. "It's going to be some great football."
No matter the region, BT has had a target on its back for the better part of the decade, and it has only grown after the Titans captured three state championships. But McFarlin said he does not see the pressure to make it four in a row.
"I haven't felt it or detected it from the guys," he said. "We were very aware that last year [our championship] wasn't a product of us winning it the two years before, it was a product of hard work and winning close games. We're very thankful, but it's not something we think about until the playoffs. We are going to just keep doing what we've been doing. We have a great coaching staff, and I'm the benefactor in that I get to watch great football."
That's not to say that BT doesn't have great potential again this year.
"I really love this team," McFarlin said. "They are a really good group of young men who have a great work ethic, and I think we have a pretty good football team."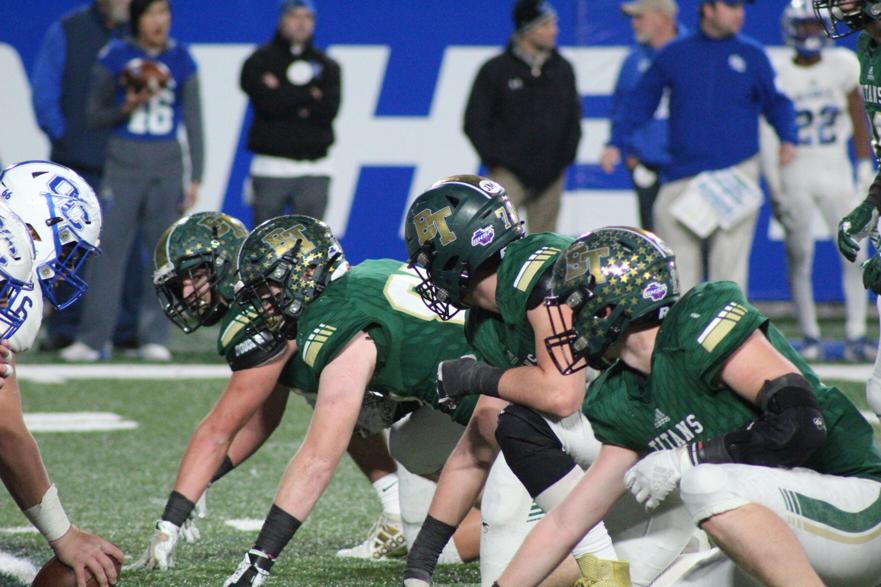 The graduation of last year's seniors left significant holes to plug on both sides of the ball, particularly on the line. 
Standouts like center Jackson Filipowicz, who started 45 straight games with three state titles and is now at West Point, are gone, but McFarlin said younger players are stepping up to fill those roles.
Junior Jack Pirinelli has settled in at center with 6-foot-4, 275-pount sophomore Skye Richardson at left tackle, senior Landen Byars moving back to guard with Johnny Ryan at right guard. They will join right tackle and Virginia commit Ty Furnish who is coming off what McFarlin called a "fantastic" year.
Those players will pave the way for Justice Haynes who had a remarkable freshman season in 2019 while sharing carries with North Carolina Tar Heel Elijah Green. Haynes had 1,754 yards, averaging 8.6 yards per carry, with 18 touchdowns.
"It's a challenge for Justice to work every day to get better because some kids level off when they start out so well, but I haven't seen that from him," McFarlin said.
Haynes will share carries with Englan Williams, who McFarlin said could have a breakout year.
In 2019, Duncan Reavis stepped into a quarterback role after an injury to BT's starter. The senior will be back to his natural positions, wide receiver and safety, this season while a new addition to BT's roster, JC French, takes snaps. French, a Wesleyan transfer who threw for 2,900 yards with 32 touchdowns last season, has received offers from several schools, including Wake Forest.
"He's done a great job acclimating with the players, he's a good person and works hard," McFarlin said. "He's won those guys over. And I'm really impressed how fast he has picked up our offense."
French will have plenty of receivers.
"I think we are deeper at receiver than we've ever been," McFarlin said. "Having that many receivers will allow us to open up the offense a bit more than in the past."
Senior Carson Harof, BT's top receiver last year, returns along with Revis and junior David Coltrane. Senior Michael Mitchler returns as a sizable target, with Jackson Hamilton and Danny Muir also lining up at tight end.
Many of the Titans' offensive starters will also line up on defense, including Hamilton, an inside linebacker committed to Louisville. Fellow linebacker Ryan Dupont led the team in tackles (115) last year with three sacks and will also play fullback. Harof will be in the secondary with Matt McCaffrey, junior Zach Bolden, Nolan Tully and Jordan McCants.
Mavrick Torrico will join the linebacker core in a starting role after getting playing time as a freshman last season.
"He's put on height and weight and is really a solid linebacker," McFarlin said.
BT will have a new kicker, and it is a player with a name familiar to BT fans. Sophomore Bryson Hosea, the brother of 2017 grad and Army punter Brooks Hosea, will handle kicking duties.
The fate and look of the 2020 season is still up in the air, and the Titans are hoping they get the chance to hit the field to experience their new class and region.
"I think this year's team is hopeful and appreciative of anything they get to do," McFarlin said. "What we've been through has reshaped the way we think and created caution, sometimes over-caution and sometimes maybe not enough, but the guys look at the game differently now and they are appreciative. If they get the chance to play, they are going to play hard and give everything they've got."