We know how stressful the last few months have been for everyone, especially if you were planning on listing your home, or had just listed it, and are now wondering what to do. We've talked to several people who are nervous about having strangers walk through their house while it's on the market, and EVOQ Town Flats of Johns Creek has a great solution that can help calm your nerves.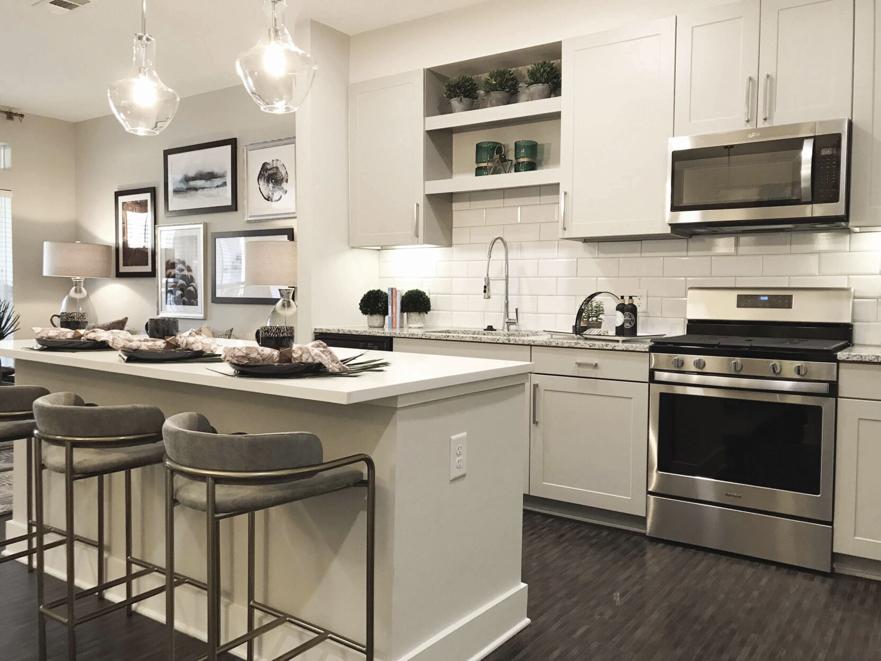 At EVOQ Town Flats, we offer lease terms as short as 3 months so you can list your house, and move into a beautiful, new, never-occupied flat while your house is on the market. Not only do you not have to worry about people walking through your home while you live there, but you also don't have to worry about keeping it "show-ready" while trying to live your life.
Evoq Town Flats was conceived as a luxury rental option for the 55+ market unlike anything currently on the market. Our goal was to provide condominium-quality rentals with a boutique feel and resort-level amenities, including a self-serve Tap Room with beer & wine selections, saltwater pool, concierge services, two Guest Suites for friends and family, even Peloton bikes and On-Demand Fitness. In addition, knowing the level of luxury our residents are coming from, we put just as much detail into the flats, offering 23 unique floor plans which include spacious 5-piece master bath suites, stainless appliances including 5-burner gas ranges, 11' ceilings, even a wine-refrigerator in select floor plans.
Call us today at 770-869-2785 or visit us online at www.evoqliving.com to see why leasing at EVOQ Town Flats is your best option for stress-free living.