In these days of self-quarantining and social distancing, our older loved ones are faced with the challenge of keeping safe while trying to manage the serious issues of isolation and loneliness. This could be the ideal time for a fresh look at changed daily circumstances to find new ways to bring balance back into life with an Integrated Wellness Program. Home Helpers utilizes Integrated Wellness as the key to developing a customized plan for each client. This holistic approach focuses on five key factors to reach optimal wellness for you or your senior loved one: mental exercise, physical exercise, emotional/social support, nutritional planning and safety.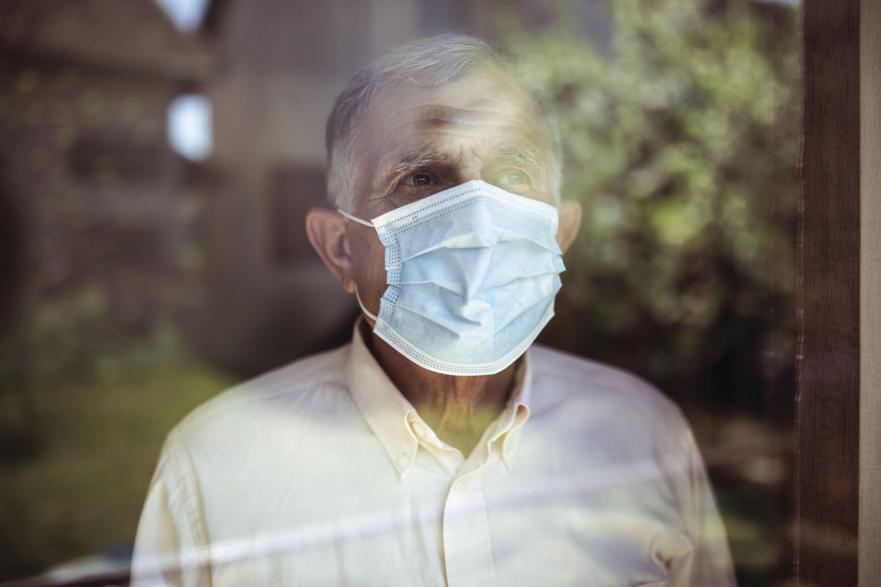 Mental exercise embraces the premise that you can create new neural pathways throughout your life so challenging your brain is key. Learning new things like a language or skill, doing regular things differently like driving different routes or brushing your teeth or hair with your off hand will challenge your brain, creating new neural pathways. Exercising both right brain (creative) and left brain (quantitative) is the goal. Music, art or plant therapy are excellent for creative activities. Puzzles, games, reading or writing are excellent for left brain.
Physical exercise can be a challenge when your usual routine is upset. Take some time to look at options on YouTube for everything from chair exercises to stretches that would be appropriate for older loved one. Look at sites like the National Institute for Aging that have a wide variety of options in this area. Connect with friends and track with a daily challenge to keep up exercise at a reasonable pace. If you have questions about what's appropriate, consider an online telemedicine visit to check with your doctor.
Emotional and social support are so critical when we've lost our usual ability to connect. Set up a schedule with family and friends to check in with each other, try to have a planned connection with your loved ones. Don't forget the joy that a visit with family members sitting in chairs on the lawn at a safe distance will bring.
Cooking is emerging as a great passion for many people these days. Work with your older loved one on a balanced meal plan with adequate protein, consider focusing on a type of cuisine and tie it into some of the music and art items on your agenda. Hydration is hugely important as we age because our thirst sensation is diminished. Tracking how much liquid is consumed can assure adequate hydration which can prevent unnecessary hospitalization.
At Home Helpers our heart-centered professional staff is trained in COVID-19 infection control and how to execute our comprehensive plan of care. We can develop specialized Integrated Wellness plans for neurological disorder, heart disease, cancer, stroke, or diabetic clients. As part of our community, we are committed to keeping our older loved ones safe and help them thrive – never more so than in these times. For a free consultation and personalized plan of care contact Home Helpers Home Care at (678) 430-8511.