Home has a unique place in our lives as a place to be safe and secure, especially under the most trying circumstances. For older adults over the age of 60, this has even more meaning today as we all come together to face the challenges of the spread of coronavirus (COVID-19). 
The most recent guidelines of the US Centers for Disease Control (CDC) recommend that older adults severely limit personal contact and stay home altogether to reduce risk of exposure, as the virus impact is considerably more serious for those over 60 and individuals with preexisting conditions.
Here are some things to consider when staying home is your new norm:
• Consult your doctor to obtain extra medications. Most prescription programs have mail order service that can deliver them directly to your door.
• Consider what groceries and home supplies you need to have for an extended home stay. At home delivery service is now available from many supermarkets, and you can request to have them left at your door to minimize contact.
• Call your doctor if you have an appointment to discuss whether you should postpone it or have a phone or online consult.
• Don't forget to work in some exercise and enjoy the beauty of nature. Spending time in your garden, birdwatching or stretching on your patio can be a refreshing break.
• Create a plan to call or video chat regularly with family and friends. Staying in touch and catching up with loved ones can help warm our hearts even if they can't be physically at hand.
• Call your more technically adept loved ones if you need help scheduling grocery deliveries, video chats, etc.
In these uncertain times, sheltering in the safety and security of home with limited exposure to others is recommended by experts to minimize the risk of contracting coronavirus. However, this may not be possible for your older loved one without some dedicated help that provides a safe alternative that also helps limit their chances of virus exposure. Whether it's a concern about their ability to navigate daily tasks, being socially isolated, making sure their environment is secure and clean or needing a caregiver you can trust when you can't be there, we're here to help.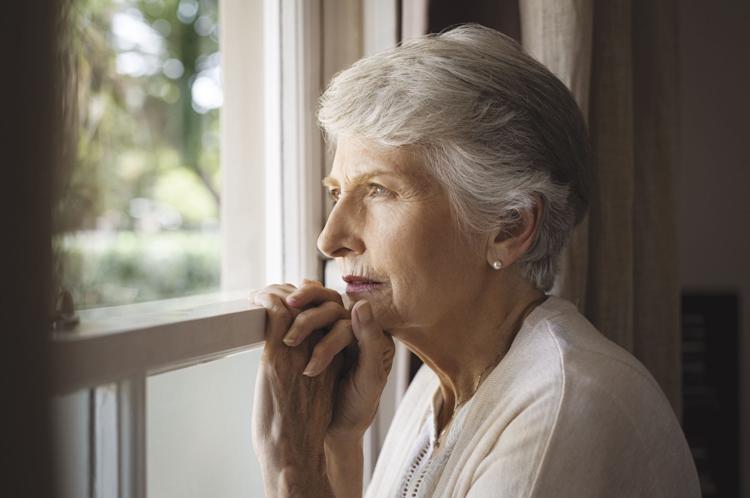 As part of our community, we are committed to keeping our older loved ones safe and help them thrive – never more so than in these times. Home Helpers is dedicated to providing truly personalized care delivered by carefully matched, heart-centered professional caregivers.
Well trained in infection control, you are working with skilled professionals that have been trained to work with a personalized care plan. They can assist with all personal care, help around the house, follow proper disinfectant practices, provide specialized care for Alzheimer's, Parkinson's, etc. The companionship and assistance a caregiver can provide can help calm anxiety and boost self-confidence.
We'd be happy to discuss the needs of your older loved one. For a free in-home consultation and personalized plan contact Home Helpers of Alpharetta today at (678) 430-8511.