What a challenging time for our country and the world. In response to the coronavirus, governments, businesses and individuals struggle to respond appropriately. An excessive lockdown could threaten businesses, jobs, and individuals' livelihoods, but an inadequate response could result in a spike in cases that surpasses hospitals' and intensive care units' capacity to care for the sick. Either scenario results in loss of life and suffering. Now is certainly a time for patience and grace.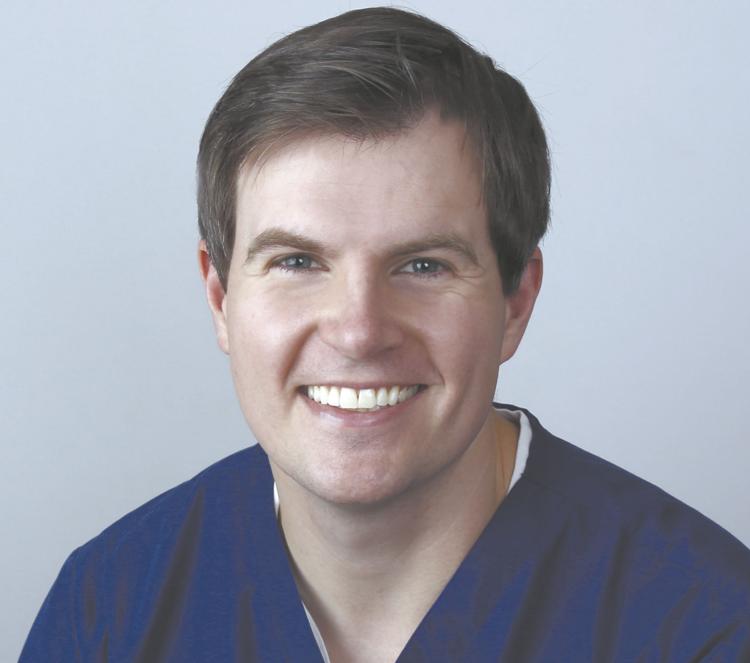 In the world of dermatology, we are gaining an increasing understanding of the role that viruses play in disease and skin cancer, and recent discoveries are giving us cause for hope. Unlike the coronavirus pandemic, these cancer-causing viruses are endemic – they have lived with us for years, and recent discoveries indicate we are winning the fight.
Of the seven viruses that are most associated with cancer in humans, five viruses are linked to to different types of skin cancer. The seven viruses most commonly associated with human cancer are Epstein-Barr Virus (EBV), the human papillomavirus family (HPV), human herpes virus 8 (HHV-8), human adult t-cell leukemia virus (HTLV-1/2), Merkel cell polyomavirus (MCV), hepatitis B virus (HBV) and hepatitis C virus (HCV). Only the last two (HBV and HCV) are not linked to skin cancer (but rather liver cancer).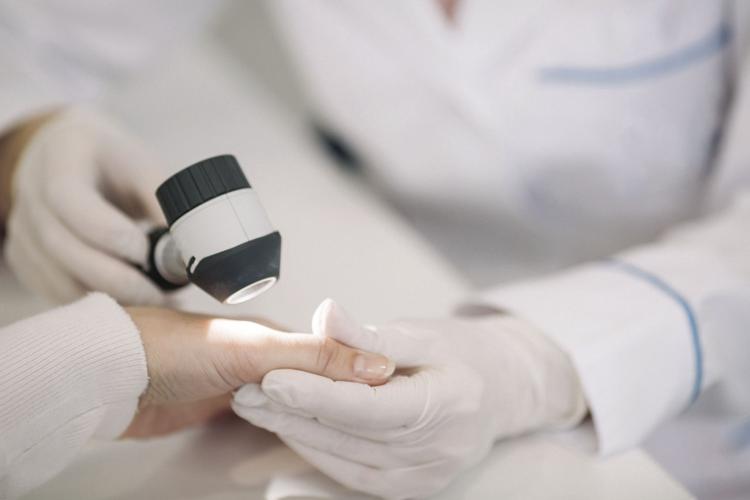 A summary of these viruses' role in skin cancer is as follows: EBV and HTLV-1/2 are often associated with lymphomas, which may present in the skin. HHV-8 causes Kaposi's sarcoma (a cancer of blood and lymph vessels classically seen in the immunocompromised). HPV is linked to squamous cell carcinomas including those of the penis and cervix but is increasingly implicated in non-genital squamous cell carcinomas as well. Merkel cell polyomavirus causes a cancer of cells called Merkel cells that are in our skin and that are partially responsible for our ability to feel touch.
Advances are taking place for each of these cancers. For EBV-associated lymphomas, experiments are taking place looking at using white blood cells specific for this virus to help fight the lymphoma. HTLV-1 is a cousin of HIV and both HTLV-1 and its cancers appear to respond to some of the antiretroviral medication developed to treat HIV.
Kaposi's sarcoma that occurs in the setting of HIV often respond when HIV is treated with antiretrovirals and is now generally a very treatable disease.
HPV-related cancers are expected to decline as the HPV vaccine (e.g., Gardasil®), is being used to prevent penile cancer, cervical cancer and genital warts. Just as exciting, preliminary evidence suggests that HPV vaccine-based therapies may be useful in treating the greater than 1 million cutaneous squamous cell carcinomas that occur in adults each year. In late 2018, Cemiplimab gained FDA approval for treating locally advanced or metastatic cutaneous squamous cell carcinoma. Cemiplimab works by releasing the brakes on the immune system allowing a person's own immune system to fight off the cancer and is one of many new immune system-based medications making tremendous progress in our fight against multiple cancers including melanoma.
Finally, Merkel cell carcinoma had no FDA-approved treatment prior to 2017. Since then immune system based therapies have made great strides in treating Merkel cell carcinoma just as has been the case for cutaneous squamous cell carcinoma. Prior to 2017, survival from Merkel cell carcinoma was often less than 10% after 3 years. With new therapies, survival at 3 years is now exceeding 60%.
For the most common skin cancers – basal cell carcinoma, squamous cell carcinoma and melanoma, the most effective treatment is still Mohs surgery when caught early. For non-recurrent basal and squamous cell carcinoma of the skin, cure rates with Mohs surgery are typically 99%.
If you or a loved one has a skin cancer diagnosis or another dermatologic issue, consider Premier Dermatology and Mohs Surgery of Atlanta. Fellowship-trained Mohs surgeon and vein specialist Dr. Brent Taylor and highly accomplished and experienced physician assistant Kathryn Filipek, PA-C are here to care for you and your family.