Don't let social distancing slow you down! Here are a few tips to help you safely get some exercise and have fun, too: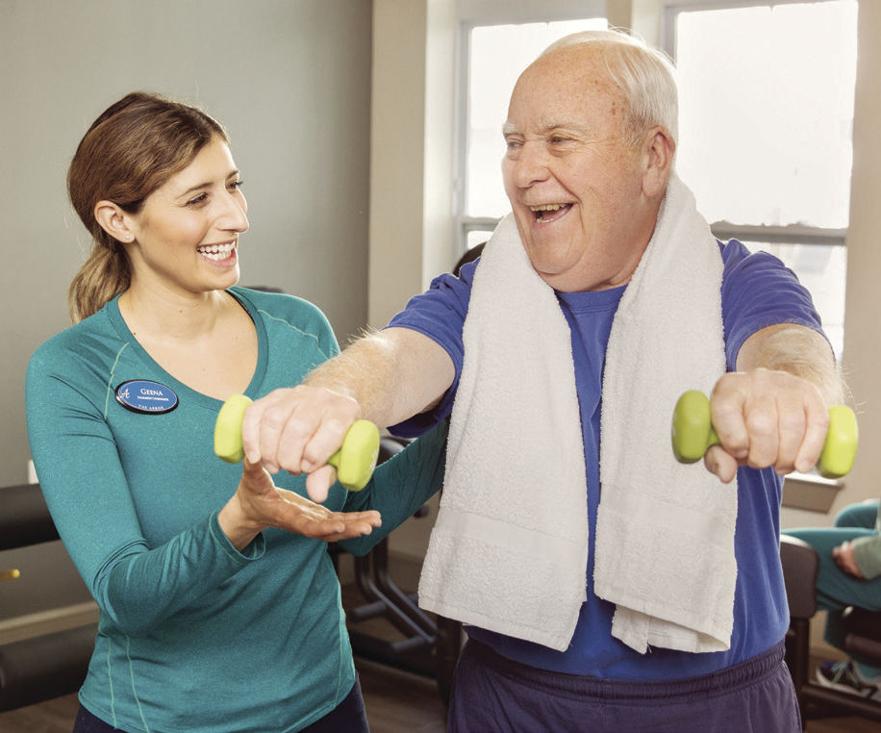 FLEXIBILITY FIRST! Be sure to stretch – it prevents injury, warms up your muscles and increases flexibility. Breathe deeply and go slowly. Start with your arms and work your way down. Stretching prevents injury, warms up your muscles and increases flexibility.
SHOW OF HANDS! All you need are light weights (or a couple soup cans, plastic water bottles, etc.) to use. With your feet flat on the ground, hold the weights at shoulder height. Raise your arms to lift the weights above your head, and repeat!
GO HEEL-TOE! Heel-toe movements can reduce foot and ankle pain and they're great for balance too! Simply place one hand on a wall, counter or chair for balance, stand on your toes, then rock back to your heels and repeat.
TALKIN' TURKEY! Here's a fun one you can do almost any time! Sit on a chair and hold on to anything that keeps both hands occupied, like a book or a cushion. Then, as you stand up, stretch out your arms as if you're serving a turkey to guests.
JOG YOUR MEMORY! As you know, not all exercise is physical. Staying mentally limber is essential, and can be plenty of fun. Keep your noggin in tip-top shape with crosswords, word jumbles, sudoku, or a classic jigsaw puzzle!
Contact Addington Place of Alpharetta to schedule a safe virtual tour today and be entered to win a $100 Visa Gift card!
Addington Place of Alpharetta 
Assisted Living & Memory Care
762 N. Main Street, Alpharetta, GA  30009
678-723-3689