Brought to You by
Home Helpers of Alpharetta
January is National Glaucoma Awareness Month, a good time to learn about the risks of this disease – especially for older loved ones you care about.  Being aware of the potential signs of glaucoma can be essential in helping to prevent permanent vision loss.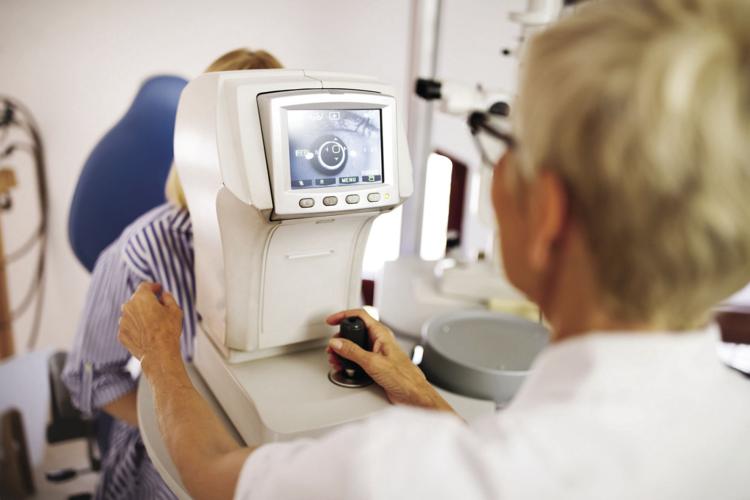 Glaucoma can strike at any age, but aging makes us more susceptible.  Being over age 60, having other family members who have glaucoma, having diabetes or a high degree of nearsightedness can all contribute to a higher risk factor.  
Glaucoma is a condition in the eye where a buildup of fluid increases pressure on the optic nerve, which transfers visual images to the brain. If it is not treated it can cause permanent and total blindness.  Glaucoma generally affects both eyes, but it can impact one eye more rapidly than the other.
There are also a couple of different types of glaucoma, including open-angle glaucoma which is considered a chronic form, or angle closure glaucoma, which can occur suddenly or over a long period of time.
Many patients who end up being diagnosed with some form of glaucoma won't show any real symptoms in the earlier phases of this disease. However, watch for the following signs.
Vision field loss will usually occur during the course of the disease. This is where patients experience a loss of peripheral vision.
Eye pain often occurs for those who have been diagnosed with acute angle-closure glaucoma. The rapid onset of severe eye pain can also be associated with headaches, nausea, and vomiting.
Red eyes can affect patients with chronic angle-closure glaucoma, usually from a chronic use of eye drops to help alleviate vision blurring and other side effects that can be caused by glaucoma.
To combat glaucoma, make sure you or your older loved one has a comprehensive dilated eye exam. Your eye professional will place drops in your eyes to widen the pupil and look at the optic nerve for signs of glaucoma.  When glaucoma is detected early, it can be controlled through medication or surgery, delaying the progression. An annual eye checkup is an important health item to schedule for your older loved one.  
This may also be the ideal time to consider the benefits and peace of mind professional in-home care can provide. The companionship and assistance a carefully matched, heart centered Home Helpers caregiver provides can help your older loved one stay happy, healthy and safe as they age in place. Our highly personalized care can boost self-confidence and help live life to the fullest. A Home Helpers Caregiver has the skills to assist with all personal care, help around the house, provide transportation and specialized care for Alzheimer's, Parkinson's, etc.
We know that despite the passing years, each of our clients has a youthful spirit.  Engaging that lets us share in the richness of their lives, both past and present. For a free in-home consultation and personalized plan contact Home Helpers of Alpharetta today at (678) 430-8511.