Things are warming up! Here are tips for fun in the sun - safely, and with social distancing in mind. 
DRINK IT IN. Adequate hydration is essential. Doctors recommend that seniors consume at least 7 cups of fluid daily. Liven up your intake with a cool glass of lemonade, a fruity sugar-free drink mix, iced tea, or our favorite, an Arnold Palmer (half lemonade, half iced tea)!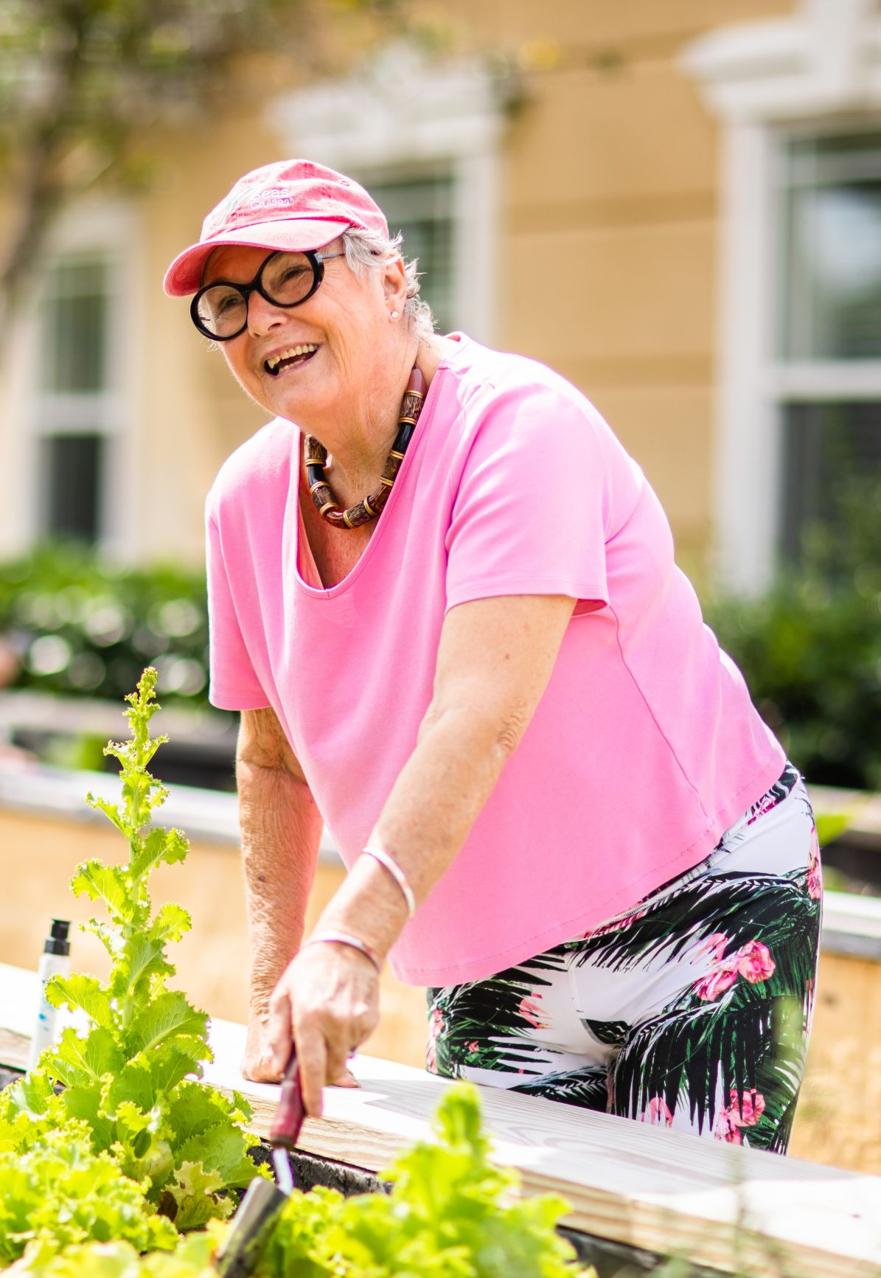 HAT'S THE SPIRIT! Spring/summer hats come in a variety of fun colors and patterns- classic styles, too! Choose a wide brim to shield you from harmful UV rays, and a nice, lightweight fabric to keep cool and avoid overheating!
A SUNSHINE STROLL. Taking a walk can be a lovely way to get light cardio exercise, stretch out a bit and soak up some healthy Vitamin D from sunlight. A friendly chat with neighbors from a safe distance can really help you stay connected, too!
BOOK 'EM! Reading outside is a true pleasure. All it takes is a comfortable chair, adequate sun coverage, a cool drink and something to read. For those with tired eyes, have a friend or loved one read aloud to you from a safe distance!
LET IT GROW! Enjoying a vegetable or flower garden by getting your hands dirty, watering, or simply sitting back and watching Mother Nature at work is a delight; between the blooms, butterflies and bees, even the simplest garden can be bustling with activity!
Contact Addington Place of Alpharetta to schedule a safe virtual tour today and be entered to win a $100 Visa Gift card!
Addington Place of Alpharetta 
Assisted Living & Memory Care
762 N. Main Street, Alpharetta, GA  30009
678-723-3689