During this challenging time, the health and safety of the community is our top priority. As part of our commitment to helping Georgia fight COVID-19, Wellstar Health System is offering COVID-19 diagnostic testing and antibody testing across our hospitals, health parks, offices and urgent care centers.
After scheduling your screening, medical experts select the proper test and provide answers for patients who may be experiencing COVID-19 symptoms, are worried they may be a carrier of the virus or have fought off a previous case of the disease.
Wellstar Pathologist Dr. Marla Franks explained the difference between the two tests.
"A patient who is currently sick may need a diagnostic test," Dr. Franks said. "However, a patient who was sick a few weeks ago and is now well may need an antibody test to see if the patient was exposed to the virus in the past."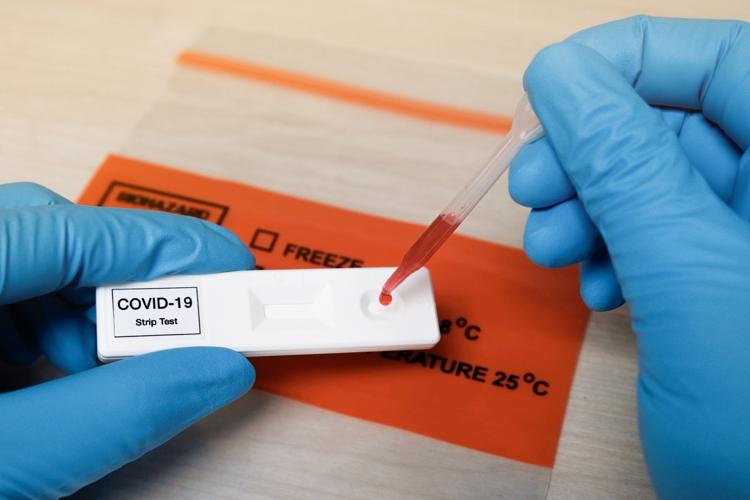 As our state transitions from staying at home to re-entering the community, it's important to note that the spread of COVID-19 is still prevalent in Georgia. Along with following preventative health measures such as frequent handwashing and social distancing, COVID-19 testing can help protect the health of our community and prevent potential infection.
COVID-19 Antibody Testing
Are you curious whether you may have fought off a previous case of COVID-19? An antibody blood test could give you an answer.
Antibody blood tests check your blood by looking for antibodies, which show if you had a COVID-19 infection in the past. During the test, a patient has a small sample of blood collected in a syringe that is then checked for the presence of antibodies. Generally, the test results have a quick turnaround time and are usually available in less than 24 hours.
If you'd like to schedule a COVID-19 antibody test, contact any Wellstar health park, primary care or physician's office, or urgent care location near you.
COVID-19 Diagnostic Testing
If you may currently be experiencing COVID-19 symptoms, diagnostic testing can help you take the necessary steps to protect your health.
At this time, Wellstar is conducting COVID-19 testing across all hospitals, health parks, offices and urgent care locations. All Wellstar physicians can refer patients for screening and COVID-19 testing, and anyone experiencing symptoms should contact one of the above locations.
Unlike the blood sample needed for antibody testing, diagnostic testing requires a Nasopharyngeal swab to collect a sample. During this test, a swab is inserted through the nose to collect nasal secretions from the back of the nose and throat. After the test is performed, the timing of the results can vary patient by patient, but most are received within 1 to 2 days.
If you feel you need a COVID-19 diagnostic test, contact any Wellstar primary care physician or seek care at any Wellstar urgent care center, health park or emergency department.
For more information, visit wellstar.org/COVID-19 or call (770) 956-STAR (7827).