At Mount Vernon, we believe that relationships are foundational to learning and when teachers truly know and understand their students' curiosities and passions, incredible things can happen.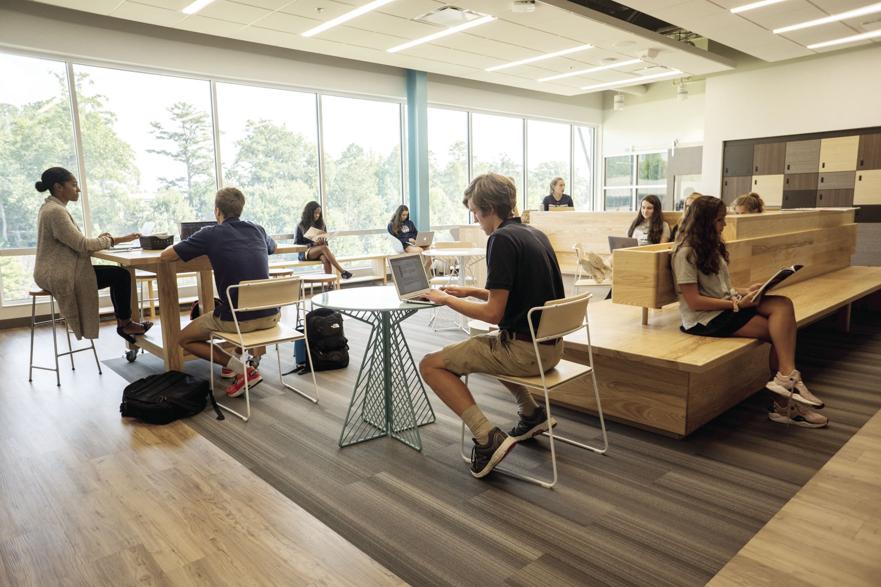 We encourage one another to discover, explore, teach, create, design, and play. We recognize how important it is for children to be challenged academically while navigating character development. We strive to inspire young minds to discover who they are and what opportunities exist in this world. 
This personalized approach has led students in every grade level to pursue projects stemming from passion, collaborate with nonprofit organizations, and work with Fortune 100 companies. 
In just 12 short years, MV alumni are expanding their footprint across the country by being accepted to schools such as Duke University, Brown University, Dartmouth College, University of Notre Dame, United States Air Force Academy, the Georgia Institute of Technology, and the University of North Carolina-Chapel Hill as a recipient of the Morehead-Cain scholarship. Beyond rigorous core academics, students have access to more than 54 sports teams, over 90 arts performance opportunities, and global travel. 
In August of 2019, Mount Vernon opened the doors to its new Upper School building. The nearly 60,000 square foot Upper Campus addition allows for flexible and open environments to accommodate the academic and social needs of up to 400 learners in grades 9-12. Based on highly designed, functional corporate spaces, this building includes mobile walls, an industry-grade recording studio, a glass-walled cafe with a coffee shop, College Counseling Suite, STEM and Maker spaces, community spaces, and a wing for the Arts: studios for fine arts, digital arts, and dance; a virtual and augmented reality lab; and a Black Box theater. 
Schedule a campus tour today by visiting mountvernonschool.org