The saying goes that necessity is the mother of invention. And so it was, in mid-March, when the spread of the COVID-19 pandemic became apparent, that so many schools learned all at once how to move entire educational operations to a remote learning model.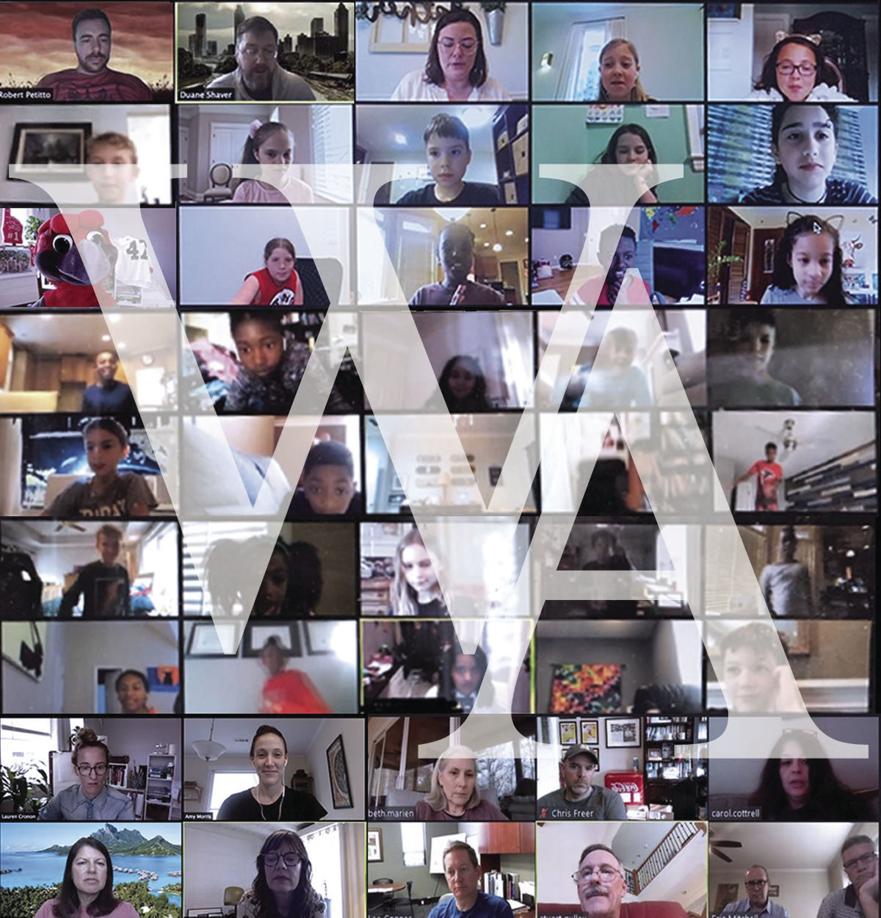 Our technology leaders and teachers moved both swiftly and smartly to innovate new models of connection and learning. Video classes, of course, were a staple of this. But the efforts stretched far beyond that, taking the constraints of this new model not as a limitation but as an impetus to be as creative as possible.
There were choir recitals held via Zoom, workout challenges held remotely among student athletes, and art collaborations created online. Students continued to learn and grow and, most importantly, to remain a part of the Woodward community—a community dedicated to excellence in all endeavors, to building character in students, and to providing opportunity for all our students.
As this situation arose, classes at different levels created individual plans for remote learning that catered to the specific needs of their populations, as well as adapting to the needs of individual students and families.
This flexibility is key, as families are forced to balance the time demands of working (often also from home) with overseeing children. Different approaches include a synchronous model that replicates an in-person school day, through utilizing resources such as Zoom, PowerSchool Learning, and Google Classroom. In younger grades, students often have daily assignments and weekly recorded sessions mixed with live video sessions. In-person connection is particularly important to maintain the student-centered, social and emotional focused standards of being a responsive classroom school.
For serving students with learning disabilities, it is most important to ensure that remote learning was layered with multiple types of support for the students using a multi-sensory approach to instruction and learning, in addition to the methods and resources used at each school. Teachers find ways to personalize their communication with a goal for students to learn something each day.
While some schools are still debating whether to go ahead this fall semester with a full, in-person reopening, parents who wish to keep their children at home also have the option to do so with new, enhanced remote learning resources in place. And while our hope is that in-person classes will continue without interruption, we also know that a government-mandated closure is a possibility.
But in the event of that happening, we know that we have already innovated an incredible remote-learning structure, so that whatever comes our way, the learning will continue. www.woodward.edu
Marcia Prewitt Spiller is the Senior Vice President for Academic and Student Life at Woodward Academy. She came to Woodward Academy after spending two decades as Head of The Children's School. With her leadership, The Children's School grew in stature, and is now a highly esteemed independent school in Atlanta. Ms. Spiller is nationally known in independent school circles for her work in accreditation and for serving as Chair for three years of the 22-member board of the National Association of Independent Schools.