The school year may have effectively ended for nearly 94,000 students in the Fulton County School System with the decision to shutter schools until further notice because of fears over the COVID-19 coronavirus pandemic.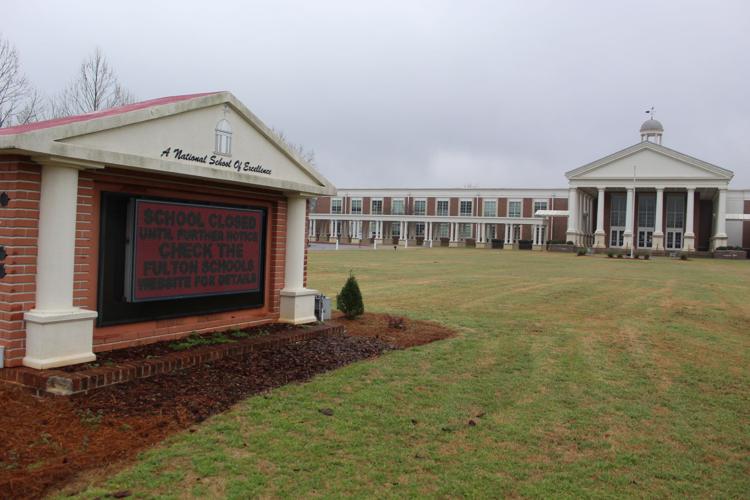 Fulton Schools had just reopened schools March 12 after a two-day cleaning of all schools following confirmation that two South Fulton teachers tested positive for the virus.
However public pressure and a press conference by Gov. Brian Kemp on Thursday quickly changed the decision. In his address to the public, Kemp issued a "call to action" to those involved in public education and child care to help slow the spread of COVID-19.
"You should consider closing day cares, schools or school districts as early as tomorrow (Friday, March 13) for the next two weeks," Kemp said, referencing some districts, including Fulton Schools, had already been impacted by COVID-19.
Within an hour of the press conference, the Fulton School Board held an emergency phone meeting where they quickly agreed to close all schools and administrative offices until further notice.
"We recognize the hardship this decision places on many families but believe it is in the public's best interest if it means we can contribute to protecting our students and the community's health and well-being," Fulton Superintendent Mike Looney said.
School officials said the action is being taken to slow the "rapidly spreading COVID-19 virus" which had infected nearly 50 Georgians by the end of last week. The first death from the virus occurred March 12.
The Fulton School Board is expected to meet March 19 to finalize a plan for when students may be allowed back in school, a plan for remote learning, and a meal plan for students impacted by the shutdown.
Schools across Fulton County and the state were facing mounting pressure from parents who took to social media to demand schools close, or who threatened to withdraw their children from school until the danger passed.
A petition on change.org demanded the Georgia Department of Education allow all schools to use online learning. The petition had garnered more than 7,000 signatures before Kemp's request to school districts was issued.
Two hours after the governor's request to close schools, 12 districts, including Fulton, Cobb, DeKalb counties and Marietta and Decatur city schools quickly heeded the request. By the next morning, the number had grown to 55 of the state's 181 public school districts, including Gwinnett County, the largest district in the state, and Forsyth County. The remaining districts were expected to comply within the coming days.
Fulton School officials acknowledged the decision will have significant impact on families – from students who rely on meal plans at the school, to working parents who now face childcare issues. At the same time, they said it was the right decision in the face of a global pandemic.
District officials said students will be expected to complete online learning assignments and/or work packets as assigned by their classroom teachers. School principals and teachers will be sending out additional information related to remote learning early this week.
Hardest hit may be student athletes, artists and academics who now face weeks of cancelled events, along with possible disruptions to planned functions including prom and graduation.
Among the first events canceled was the ACT test for students on Saturday. Students have been directed to contact the College Board for more information.
Paula Perque, a science teacher at Northwestern Middle School, said she is proud of the district and its teachers who are pulling together to ensure learning continues.
During the closure, Northwestern plans to teach a lesson a day in one subject only, because families with multiple students may need to share computer time.
"I teach science, so my day is Thursday, and I must be available for students that day to answer questions," noted Perque, who has been a teacher for 28 years. "Tackling one subject a day won't stress out the kids as much and gives the other family members computer time if needed."