As I look forward to the next year, the word that comes to mind is "balance." My three millennial children speak often of the importance of work/life balance as it relates to job choice. They are not alone; it is a common theme among this generation.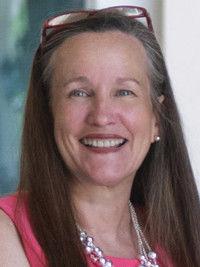 Balance is something we all strive to achieve, including those of us in education. Here in Fulton, like many districts, we are working to find the right balance of accountability and reduced testing. Most agree that the testing has gotten out of control, mostly from federal and state mandates. Indeed, our board has advocated at the state and national level to address that issue. At the same time, our excellent schools are what drew many to this area to raise their families. We can't abandon common sense accountability. It is particularly important in a world where comparisons with other world class districts is not only important — it's expected. 
We also struggle to find the right balance in our curriculum. Our graduates are expected to demonstrate that they have the right critical thinking skills to problem-solve for the next generation. But just as you can't throw the baby out with the bathwater, strong foundational skills mastered at the elementary level allow our students to reach their full potential in middle school and high school.
Speaking of curriculum, parents and students alike have probably noticed our board's emphasis on Social and Emotional Learning (SEL). One cannot ignore the signs of a community in distress. Suicides and addiction problems have shaped our conversations. As we seek answers and solutions, we must again remember the importance of balance. As an educational institution, while we want to provide the resources necessary to weather challenges related to SEL issues, we must also remember that our primary role must be academic. SEL issues are family and community in nature, with the schools supporting the parents and students.
And speaking of balance, you can hardly ignore the elephant in the room — the role technology and social media have played in changing the classroom and our students' larger world. Technology has changed our world and education in many positive ways. But it has also reportedly contributed to many of the issues related to SEL. Too much screen time, negative social media issues, and a general feeling of isolation are but three of the problems that are commonly mentioned. This is a critical area that I hope our community and district strive to find balance for in the new year. If we believe that too much screen time might be having a negative effect, what are the responsibilities of the school system? What are the things we can model in our own homes to impact it? 
So for 2020, I hope we all strive to find the right balance, whether in family or work. I know that as your representative I will continue to ask the questions and seek the best balance for our students and district.