FORSYTH COUNTY, Ga. — Forsyth County's Haw Creek Elementary School unveiled its own story walk for students March 6 during a blustery late afternoon ribbon cutting.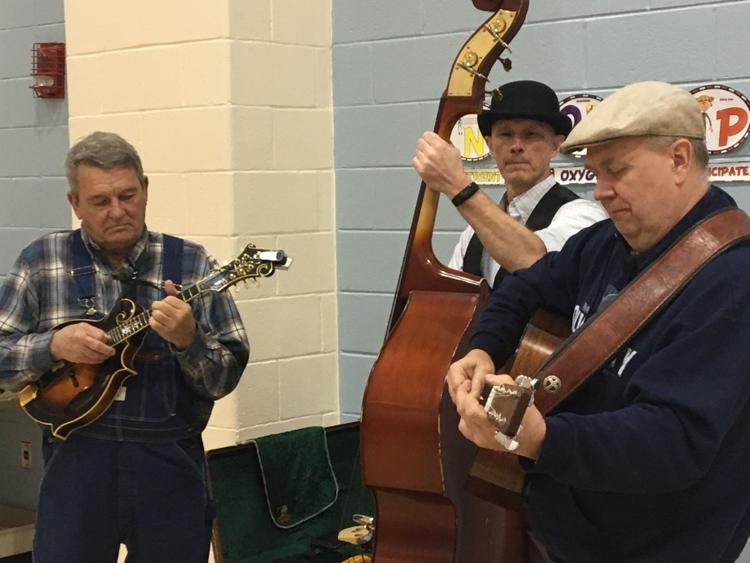 On hand was author Kristy Hamby whose book "Chicken Lips" was the latest addition to the school's playground fixtures. Local business Brandywine Printing created the giant replicas of the book pages and installed them on posts around the playground.
It was a $10,000 project, Claire Smith, PTA president said, supported by fundraising and the school's PTA.
"Each post is $500 installed but can cost $300 if volunteers do the installation," Derek Brooks, Brandywine Printing owner said.
Brooks said he hopes the posts are installed countywide and numerous books can be displayed and shared.
Haw Creek Principal June Tribble had decided to tie the unveiling with the school's big literacy event, "Reading Jam 2020," which featured Hamby. Other parts of the event included a presentation of "Seussical the Musical" by second graders, book BINGO and a presentation on the benefits of reading on student health by author Shelli R. Johannes.
Tribble was pleased with the event, she said.
"We feel our inaugural literacy night was a success," Tribble said. "Many students and parents attended. We look forward to continuing to grow this event in the future."
Smith echoed the praise for the hard work and effort that went into the event.
"The events that evening helped our students enjoy time with their families while focusing on literacy and fun activities centered around literacy," Smith said.
So, what do the students think of the story walk?
"They have all absolutely loved reading the book on the story walk," Smith said. "Each day, more and more students (and teachers) are enjoying reading and laughing at the book while on the playground. Several kids have already asked when the next book is going to be installed."
"Chicken Lips" will be changed out in August with its sequel "so the kids have something new to read," Smith explained.
Tribble's passion for literacy runs deep. So much so, columns though out the school hallways are decorated to replicate book spines of much-loved children's books. "Chicken Lips" is among them.
There are also several "book trees" that encourage students to "take one, leave one" to help provide books for students.
"Literacy is important to us because it is the basis of academic success," Tribble said. "We want to instill a love for reading within our students and families."