ALPHARETTA, Ga. — The latest addition to Fulton County Schools' portfolio of instruction is nearly complete in downtown Alpharetta, with doors to the Innovation Academy opening to staff — but not students — in the coming weeks.
The planned STEM (science, technology, engineering, math) high school will open as the interim base of operations for individual remote learning in August. The move is in anticipation that a significant number of students will resume the school year learning from home because of the COVID-19 threat.
Principal Tim Duncan said individual remote learning elementary and middle school teachers will begin instruction on Aug. 17, the first day of school for all students. Next August, the school will open for its original mission, serving as STEM magnet high school for students seeking an option to the traditional high school environment.
Innovation Academy was planned to open for students this year but was delayed a year to refine its curriculum and coordinate its opening with a second STEM school in South Fulton.
Duncan said Innovation Academy will initially open to students in 9th and 10th grade. A grade level will be added each year until capacity of 1,600 students across all four grade levels is reached.
 Last year, more than 1,000 parents and prospective students attended a series of community meetings in North Fulton to learn more about Innovation Academy. Duncan noted this was a strong sign of the need and interest for the STEM school in the area.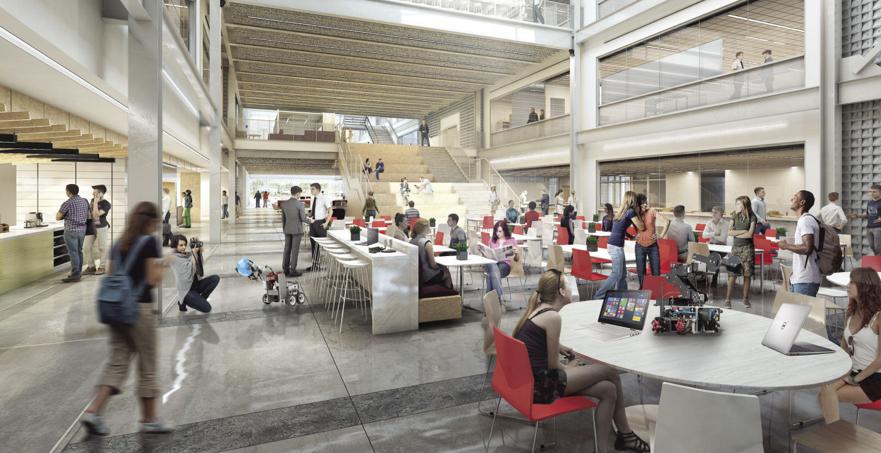 "Our innovative [concept], coupled with a strong staff and engaged partners will provide enriched learning experiences [to] truly prepare our students for high-demand careers," Duncan said. " I am fortunate be a part of such a transformative school."
Innovation Academy is located on the same property as the old Milton High School on Milton Avenue, across the street from the historic Rest Haven Cemetery. Although all the old high school buildings were torn down, the athletic fields remain and will be available for community use. Innovation Academy will not offer organized sports through the Georgia High School Association.
The $60 million school is being funded through the Special Purpose Local Options Sales Tax approved by voters in 2016.
Duncan said public tours of the school may be offered in September, depending on state and district guidance concerning COVID-19.