NORTH FULTON COUNTY, Ga. — Fears of COVID are keeping school buildings shuttered, but members of the Fulton County School Board have found ways to support their schools and the community during the crisis. While they continue working to keep the school district moving forward, North Fulton representatives are also volunteering to deliver meals, fundraising to support front line responders and making medical supplies.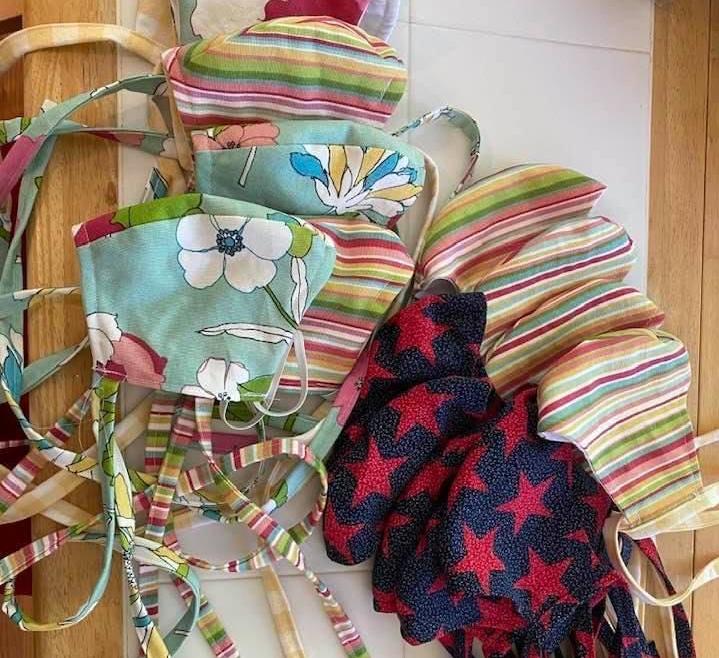 Katie Reeves (District 2-Alpharetta/Milton) is putting her sewing skills to use, making "hospital approved" face masks to keep community members safe from infection. She has given the masks to immune-compromised friends and family, as well as health care workers for their own use or for their patients. Several of her masks have been sent to former students in Fulton County who are involved in the response to COVID.
Katha Stuart (District 1 - Roswell/Milton) spends her time helping out at the schools in her district, including food distribution at areas schools, and working with community groups to deliver meals to families living in extended stay motels. Stuart also worked with the principals at several elementary schools to donate their schools' supply of hand sanitizer and disinfectant wipes to WellStar North Fulton Hospital. Stuart said the group also donated items to the Roswell Police Department.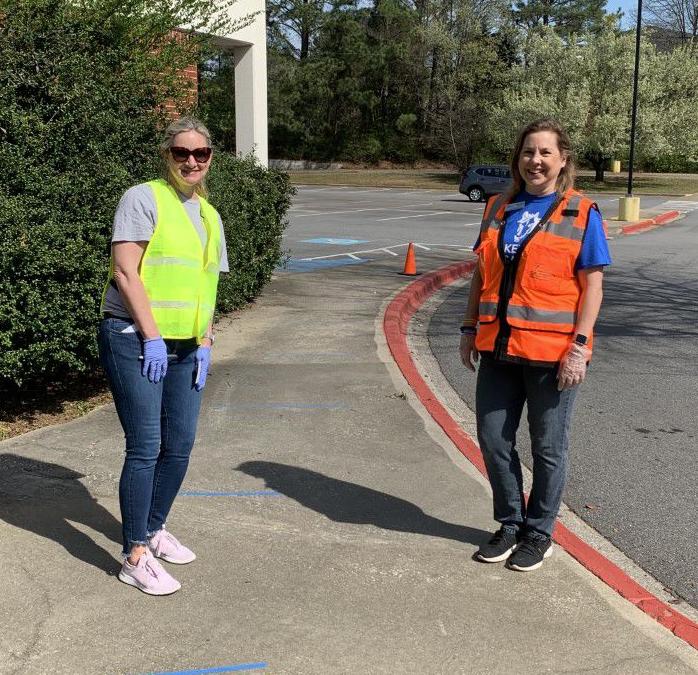 Julia Bernath (District 7 - Roswell/Sandy Springs) is participating in "online" volunteer opportunities, keeping the lines of communication open to assists parents and community members, checking on family and friends, and supporting the many Facebook and GoFundMe efforts that her community has initiated to help medical staff and other vital workers.
Linda McCain (District 5- Johns Creek) said she is making sure meal distribution efforts include members of her community in need, especially in families where parents are essential workers.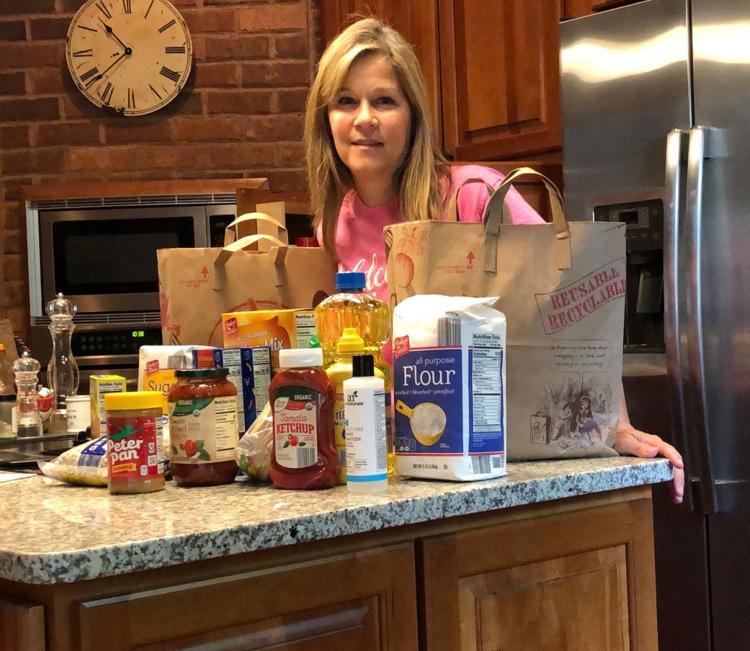 She noted Johns Creek Books and Gifts is partnering with Blessings in a Backpack/Family Fund to provide a local drop off point for donations — both monetary and food staples. McCain encourages anyone interested in helping to contact northfultoncares@gmail.com to be added to their list. The organization is also working with area schools to ensure families in need can receive a weekly lunch for the kids and extra groceries for the family.