FORSYTH COUNTY, Ga. — Given the extended closure of schools across Georgia and possibility of food scarcity, Forsyth County Schools has developed three options for student and family meals.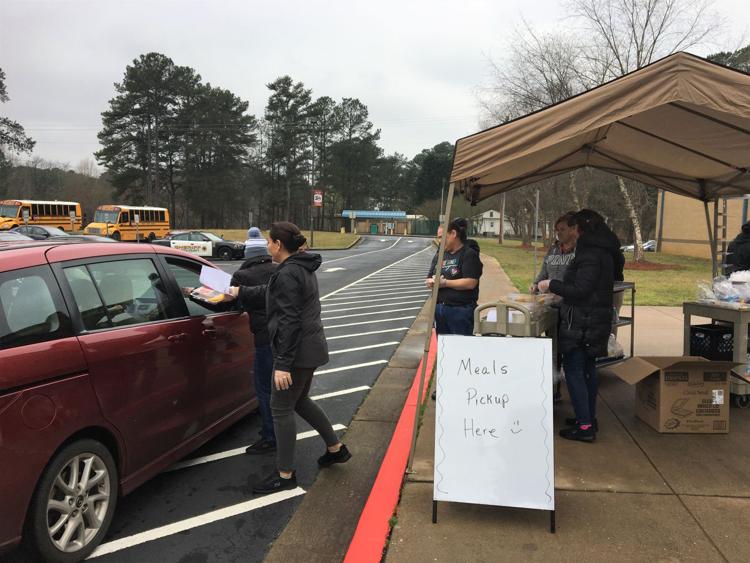 The first option is a drive-thru service in which meals are brought to cars at Sawnee Elementary and Whitlow Elementary schools from noon to 1 p.m. The service is open to all students between the ages of pre-school to 18 who attend public and private schools. Those in special needs are eligible up to age 21. Students will receive lunch for the day and breakfast for the following day. The service is available weekdays only.
The second option is a delivery service which will run Monday through Friday from 11:30 a.m. to 1 p.m. There are seven routes covering areas designated by the U.S. Department of Agriculture as "eligible," where 50 percent or more of its residents are eligible for meal benefits. Lunch for the day and breakfast for the following day will be provided. The service provides drop-offs to neighborhoods only, and you can view locations and stop times at the district's website, forsyth.k12.ga.us/.
The third option is the Mobile Pantry Service, a partnership with The Place of Forsyth County. It is available to anyone in Forsyth County. The Mobile Pantry Service runs from 11 a.m. to 1 p.m. and will provide shelf-stable groceries at Cumming Elementary School on Mondays, Brandywine Elementary School on Tuesdays and at Chestatee Elementary Schools on Wednesdays. There is a one visit per week limit.
If you wish to provide food or financial donations contact United Way of Forsyth County at 770-781-4110 or The Place of Forsyth, 770-887-1098.