STONE MOUNTAIN, Ga. — Barely two weeks after naming him the sole finalist for the job, the DeKalb County School Board withdrew its support of Rudy Crew as the district's new superintendent.
The board voted 4-3 to reject the contract May 11 as pressure from constituents opposed to the appointment mounted.
Crew came under fire early this month for a series of news accounts chronicling his tenure at past leadership posts in school systems around the nation.
He left as superintendent of the Miami-Dade School System in 2008 over charges that he had mishandled the budget, overspending by millions of dollars. Crew also faced questions about his tenure in Oregon where he served as the state's first Chief Education Officer in 2012 and 2013. After his resignation, questions arose about frequent out-of-state trips on missions he said were designed at fundraising.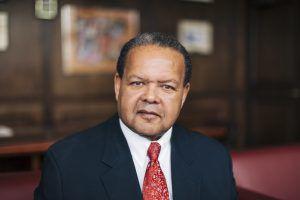 Crew currently serves as president of Medgar Evers College in New York City, where he has spent the past seven years.
The board action comes at a precarious time for the DeKalb School District, the third largest in the state. With Interim Superintendent Ramona Tyson set to step down this summer, DeKalb Schools is faced with negotiating the turbulent 2021 school year without a main rudder.
For her part, Tyson briefed the School Board on some of the challenges the district is facing for the current budget year.
"We are not in normal times," she said. "In fact, we are in very unusual circumstances and unprecedented times."
Tyson said that in normal times, the board would be considering a proposed budget for the coming year in May, with a final adoption in June.
This year is different, she said.
The state, one of the key funding sources for school districts, has yet to adopt its own budget, she said. Until that happens, she added, DeKalb Schools cannot know what state funding it will receive for the coming year.
Right now, Tyson said, the general recommendation from the governor is for a 14 percent cut in state funding. For DeKalb Schools, she said, that represents a decline of $76 million. Over recent weeks, she said, the budget team had been preparing 2021 budget scenarios based on a 5 percent and a 10 percent cut in state funding.
When the 14 percent cut was announced, Tyson said, "it was a game-changer."
In addition, DeKalb County has yet to determine the 2020 tax digest which the school district uses to determine how much it can expect to receive in local property taxes.
As things stand now, preliminary estimates show DeKalb Schools with a budget shortfall for the coming year of between $60-$80 million, according to the district's budget team. The figure anticipates revenues of about $1.1 billion and expenses ranging between $1.16-$1.18 billion.
To fill the gap, the district hopes to use part of its federal CARES Act allocation of $33 million and draw additional help from the Governor's Emergency Education Relief Fund. In addition, work is underway to trim expenses as much as possible.
"No one likes the big 'furlough' word," Tysons said. "But, we have to put that on the table at some point."
Some of the current cost-cutting initiatives, coupled with lowered expenses due to building closures, brought one bit of good news. Finance staff reported the district is projected to begin the new fiscal year in July with a carryover balance of $160 million from the current year. That's a sharp increase in what had been anticipated.
"Correct me if I'm wrong, but this is significantly higher," Board Member Stan Jester said. "I don't mean just mildly significant. I mean, this is enormous. We've been fighting to get to $100 million, and now, out of the blue, we're at $160 million?"
Based on the presentation from the budget team, the School Board will consider a resolution in June that would allocate funding for operations in July only. Plans would call for adoption of a formal budget late in July to cover the remaining 11 months of the fiscal year.