STONE MOUNTAIN, Ga. — The DeKalb County Board of Education has selected New York educator Rudy Crew as the sole finalist in its search for a new superintendent.
Crew is expected to sign a contract in May and will assume the post July 1. He replaces Superintendent Ramona Tyson, who will continue to lead the district to coordinate the transition.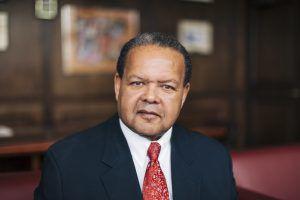 Crew comes to DeKalb after seven years as president of Medgar Evers College in New York City. While at the college, Crew has implemented programs to help increase enrollment and graduation rates and lower the number of incoming freshmen who require remedial courses. In 2014, he launched the Medgar Evers College Pipeline, a program designed to prepare students from dozens of low-performing schools in central Brooklyn for college and professional careers.
During the next few weeks, Crew will meet remotely with employees, students and community members, including two online town hall meetings during which the public is invited to ask questions. Georgia law mandates that school districts must give a minimum of 14 days for public input before finalizing an agreement with a new superintendent. In accordance with guidance from the governor regarding COVID-19, all meetings will be conducted virtually.  
Crew's career in education includes serving as chancellor of the New York City Board of Education, superintendent of Miami-Dade County Public Schools, and the state of Oregon's first-ever chief education officer.
"I've had the rare opportunity to explore a diverse career path that led me from classroom teacher to K12 administrator and, most recently, to higher education," Crew said. "What this experience taught me about myself is the heart I really have for helping to shape the lives and educational outcomes of our younger students in a K-12 setting,"
Crew said he thinks his experience will be of great benefit.
"The district has made tremendous strides in recent years as it successfully restored its accreditation, improved its financial situation and, most importantly, continues to elevate its academic programs and improve student outcomes," he said.
The School Board decision comes following a five-month search that included 68 applicants and was augmented by community feedback collected in focus groups and an online survey.
"We heard from the community that it was paramount the candidate have deep experience as an educator, an administrator and a partner to parents, teachers and students," Board Chair Marshall Orson said. "We are excited to not only have found a finalist who meets these criteria, but also has more than a quarter-century of experience in leading school districts, including a strong track record in heading two of the nation's largest urban districts."
The DeKalb County School District is the third largest in the state with an enrollment of about 110,000 students.
To submit questions for Crew's town hall meetings, call 678-676-0722 or email dcsdsupesearch@dekalbschoolsga.org. You can find details about the meetings at the district's website, dekalbschoolsga.org/.
—    Patrick Fox