MILTON, Ga. — An unexpected overnight hospital stay can be taxing on the nerves, especially for parents. But a bit of comfort can come from the availability of basic hygiene products for those who did not know they would be spending the night.
For the past two months, Cambridge High School has been working to provide the needed items and a little comfort in an anxious time.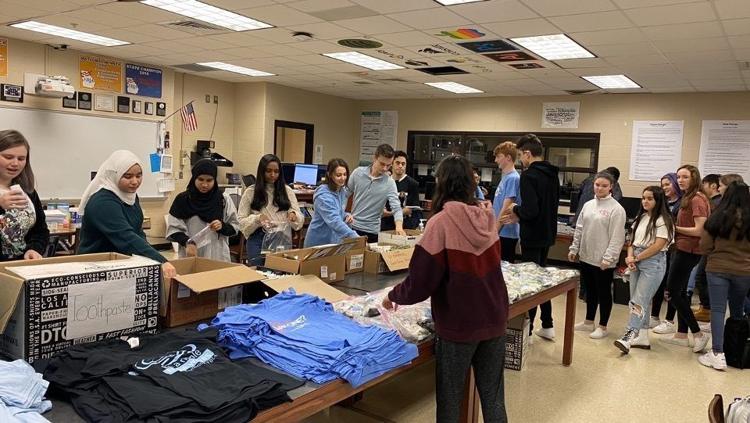 Spearheaded by the school's Future Business Leaders of America Group, Cambridge students have been gathering toiletries and similar products to create hygiene kits that were donated to Children's Healthcare of Atlanta last week. The kits include shampoo, conditioner, body wash, lotion, deodorant, dental floss, toothbrushes and toothpaste and a variety of miscellaneous toiletries to be given to families facing a surprise overnight stay at the hospital. 
"When a family goes into the ER and has to stay overnight, their first thought is not, 'I need deodorant tomorrow,' it is their child being in harm's way," Reagan Sicchitano, a Cambridge FBLA officer said. "We wanted to be able to provide that little bit of care for them in trying times. Our original goal was [to collect] 100 kits, the fact we doubled that is exciting for us and humbling for us because we were able to receive so much support for this project."
For the past two months, students collected more than 200 kits filled with over 3,000 items, then packaged them for donation to the hospital Feb. 5.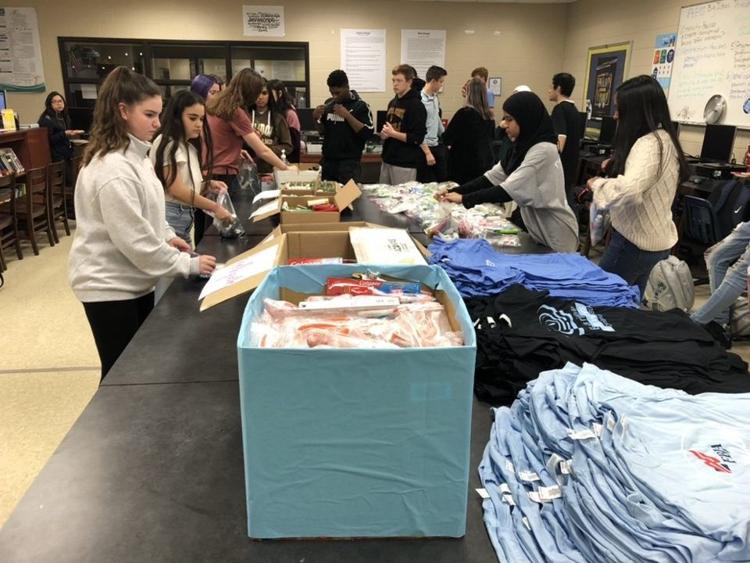 Ekta Mistry, an officer with Cambridge FLBA, said the group was interested in helping children, so they contacted the hospital.
"CHOA told us of a need for the family care kits for the ER because it is such an overlooked need," Mistry said. "We thought it would be the perfect project. It is a simple need, but it is a necessary one."
After the FBLA began the project and got the go-ahead from Assistant Principal Jennifer Beard to make the donations a school-wide effort, other groups began showing their support, including the schools' SkillsUSA team, Beta Club and audio-video pathways students. Hopewell Middle School students also contributed, and donations rolled in from local businesses, including Target, Publix, Stonewalk Family Dentistry, Georgia Orthodontics & Children's Dentistry, Holiday Inn and DoubleTree Hotel. 
FBLA officer Adrienne Lincoln said she was pleased to see how well the initiative went, and its ability to help others. 
"We were very happy to be able to do project," Lincoln said. "FBLA has grown in community service and strengthened year by year. This year is the best we've ever done, and we will impact the most people we have been able to. It is humbling to see the community and the student body rise up around you to help others. Our community is very blessed, and being able to bless others is incredible."