ROSWELL, Ga. — A former teacher of High Meadows School turned himself in Dec. 8 after police issued a warrant for his arrest for sexual battery to a minor.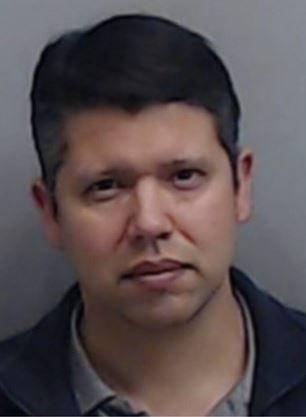 John Emmanuel Garcia, 39, of Atlanta is accused of repeatedly inappropriately touching a child inappropriately. Garcia had been with the school since 2017, when he started as a substitute teacher, and later became the Spanish teacher and Seniors Summer Camp counselor.
"Consistent with our school and camp hiring processes, we performed several criminal background checks on Mr. Garcia as well as conducted reference checks," said Interim Head of School Bud Lichtenstein. "There were no concerns that came up in these processes."
The school was first informed of the allegations mid-November and immediately informed the Department of Family and Child Services of the situation, according to Lichtenstein. The warrant for Gardia's arrest was issued following an investigation by the Roswell Police Department and Department of Family and Child Services.
"The safety and security of our community is our primary concern," Lichtenstein said. "Therefore, we immediately placed Mr. Garcia on a leave of absence during the pendency of the initial investigation. At that time, we advised him not to communicate with any children, families or our community, and not to return to campus or school events until we had more information."
The school is working with advisers and has compiled resources for families and students. 
"This is an unfortunate reminder of the importance of talking to your child about student/adult boundaries and to remind them to let you or a trusted adult (teacher, counselor, administrator) know if there have been any uncomfortable conversations or behaviors with any adult they encounter," Lichtenstein said.
Garcia was released from jail Dec. 10 on a $10,000 bond.