So how are you faring in these interesting times?
If you're like me, you're taking the idea of "social distancing" seriously. Except for walking the pup and an occasional hour or so of fishing far from anyone else, I've sequestered myself (like everybody else) in pleasantly quiet but slightly sad isolation.
Sometimes I get antsy. This time of year, especially, I love to get out and hike and fish and enjoy the outdoors. But now I'm doing the responsible thing and keeping away from other folks, though I really miss seeing my fishing and hiking buddies. But it's the right thing to do. It's my way of doing what I can to bring this virus under control.
Still, I think about getting outside. I think about planning adventures for when we do eventually move beyond this (and we will).
When the time comes, I want to be ready to go. I want to be ready to make up for lost time.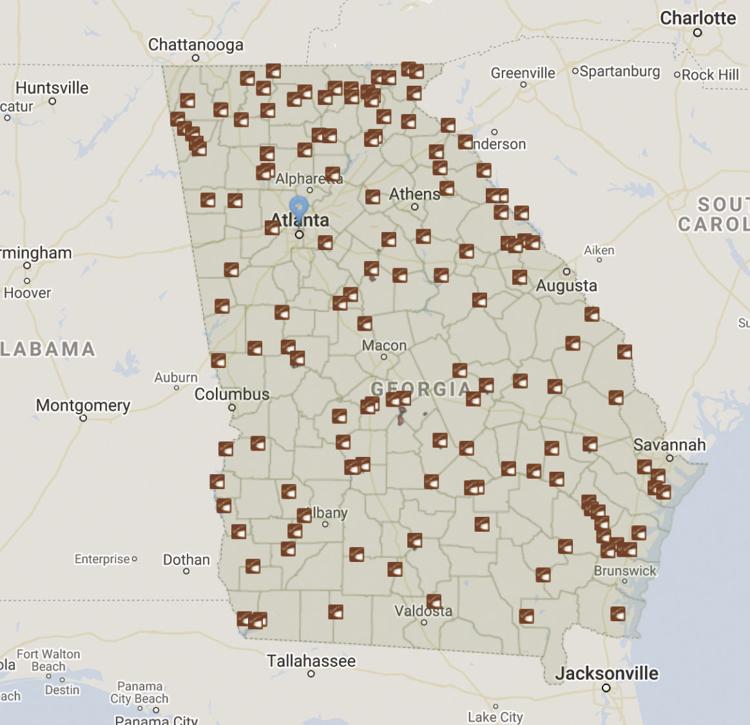 To help in my planning, I'm turning to technology and to something called the "Georgia Outdoor Map" (www.georigaoutdoormap.com). A creation of the Georgia Department of Natural Resources, it's an interactive map designed to help you pinpoint opportunities for enjoying Georgia's great outdoors. Using the map, I can locate all sorts of possibilities: public fishing areas, state parks, wildlife management areas, historic sites, boat launching sites, places to camp and more.
The map, I have learned, covers all DNR-managed lands. It's easy to use, too. Here's how.
Say I want to find a place to fish. After opening the site, I see a menu bar on the left of my screen; there I select "Fishing." Doing so brings up more options – in this case "Fishing Opportunities," "Fish Locator" and "Coastal."
I pick "Fish Locator," which gives me a choice of "Fish Species Locator" or "Water Body Locator."
I pick the fish species option, which takes me to a list of 43 (yep, I counted!) different fresh- and saltwater fish.
Being as it's spring, and being as I have white bass fishing on my mind, I select "White Bass." What comes up then is a map of the state with various areas highlighted. Clicking on one of the shaded areas gives me info on the area, and I can then choose "zoom" to view the area up-close. Satellite imagery as well as more traditional map views are available.
I spend the next hour clicking on one and then another to see what good possibilities might be out there for me to explore. I take notes, for there are many – including (the big payoff!) a couple that I had not had my list before.
That's all it took to take my mind off social distancing and put it, instead, in planning mode for future outdoor adventure!
If you know me, then it will come as no surprise that I especially enjoy this interactive map's "fishing" features. But there's a lot more than just fishing info here. After locating those new fishing possibilities, I turned my attention to finding hiking trails…and locating archaeological and historical sites…and exploring the state for places to camp…
Time flies when you're doing this kind of thing, and pretty soon it was time for supper. I'd managed to make it through the day without going stir crazy, and as a bonus I had a big list of new places to explore.
If the cabin fever starts to hit you and your family, too, the Georgia Outdoor Map might be just what the doctor ordered. You'll enjoy it, and your kids will too.
Here's hoping we'll all be enjoying them soon.