I have friends all over the political spectrum. Two of my best friends happen to fall on the side that I struggle to understand. I value their friendship highly; it's the kind of friendship that one protects with sharp swords or F-35s. I would walk on hot coals for them, and they would do the same for me, but we cannot discuss anything political. With us, it is that 800-pound elephant in the room that we all agree not too overtly see or smell when we are in the same room together.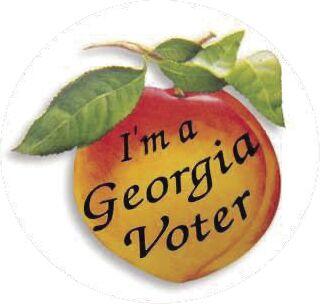 At times it is really hard to maintain that silence or ignore the smell, especially when manifestations of that elephant appear — flags, broadcasts, and signs, to name a few.
I had an interesting and surprising exchange with a childhood friend — actually two of them — recently that touched on politics.
The first friend was about five years older than I and was always the leader in our neighborhood — Eagle Scout, organizer of the football games, first to try alcohol, big time hunter, Army ROTC, and always a good mixer with his parents' friends. His parents shipped him off to boarding school for high school, the same school I went to, actually. He went career Army and ended up doing — with enthusiasm I suspect — multiple tours in Vietnam. Later he was stationed in Alaska where he was in charge of the National Guard. He stayed in Alaska and lives there today where he spends a considerable amount of time hunting in retirement.
Anyway, I sent him something I wrote about our old neighborhood recently because I thought he would get a kick out of it. I had not talked to him or seen him more than once in the past 50 years but, those early shared experiences allowed me to feel safe reaching out to him. Those ties I think in many cases are forever and withstand, if not defy, the ravages of time. Because I emailed him, I heard back almost immediately — a thank you for thinking of him and that he enjoyed my memories.
Then he asked me a question that caught me off guard. It was the same question that the other childhood friend asked me when he replied to my email. Instead of paraphrasing these, I'll just quote them for you. I am sure they won't mind.
Julian: "Hello Ray, Excellent article; lots of memories, lots of emotion. Thanks for writing and thanks for sending…. I'd like to hear your political views. Also, while I appreciate the promotion (I thought he was a general, which he was and always will be in my eyes), I actually retired as a Lt. Colonel…."
Richard: "Ray, Thanks for sharing the column. It brings back many good memories of the Circle and your memories are quite good. Regarding the fallout shelters, I remember asking Julian (the same Julian above) why his parents didn't build a fallout shelter, too (like their neighbors did). He said that his parents told him that they could not tolerate turning away anyone who didn't have one, so they didn't build one. I hope we can get by the election without a civil war. Julian and I are in the same camp… Biden… Hope that didn't offend you."
When I shared my thoughts in reply to Julian's question, he then replied to me that it was reassuring that I was "more concerned about preserving democratic institutions and the rule of law over a potential bump in my taxes or (a couple single-issue) constitutionality issues…"
But my point is not so much who I or my childhood friends plan to vote for soon. The correspondence with these two childhood friends drove home to me that the question should not be so much the "who" as much as it should be the "what" — what are you voting for, really? What values do you hold dear and support? What values did you teach to your children and hope your grandchildren also adopt?
Please vote. Vote for your "what."