"But everything should be done decently and in order." — 1 Corinthians 14:40
I'm doing a preaching series right now on Moses. We've seen him rescued from the Nile as an infant and called to God's service by a burning bush. Soon, we'll climb the mountain with him to receive the Ten Commandments. As I think about preaching on those laws from God, I realize how much our world and our society need such structure and order. The first commandment is that God is one. That means we human beings are one people. Another commandment warns against killing one another. Another outlaws false testimony and another warns against jealousy.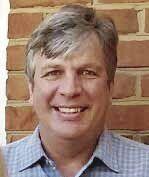 Such laws are the foundation of a functioning, good society….and I fear we are drifting from that these days.
While Americans should and do disagree about many things, it is sad to see how disagreeable we have gotten with one another. It is tragic when violence claims the lives of police, protesters and bystanders.
Each person is a child of God and precious.
In my extended family, we disagree on many issues and vote for different candidates, but always there is respect and love for one another. Jesus gives us the new commandment: "to love one another." His command requires not that we always agree, but that we always honor and treat with respect and dignity others with whom we differ. We hold much more in common than not! It was the Beatles who sang amid the divisions of the late 1960s "Come together….right now."
In the U.S. right now, it seems that cultural and political battle lines are not only firmly drawn, but getting more and more disrespectful, violent and divisive. God's people must speak up and act for unity! Not long after George Floyd died at the hands of a police officer in Minneapolis, I saw photos of police joining with those marching for racial equality and justice for all. It was heartening to see that "peace" and "justice" could be partners, and not in competition.
Chaos is never good. Human beings and human society need order. Such is the first creation story in Genesis I ("God created order out of chaos") and in the first century when Paul counseled the early church to do things "decently and in order."
I pray that all of the harsh rhetoric, tragic violence and unlawful destruction of property ceases. I pray that we stop yelling across battle lines and start listening, respecting and working together to make our world more just, peaceful and harmonious. Let us pray with Jesus that "thy kingdom come to earth as it is in heaven" and do our part to bring his message of love, unity, hope, peace and justice for all.