Almost 20 years ago I was a student at Alpharetta Elementary. I remember waiting to be dropped off in the carpool line — early morning, still dark, sitting in our 1989 Volvo 240 DL hatchback. I faintly recall teachers or principals outside the double doors of the east wing, opening car doors and welcoming students. I was only an Alpharetta Eagle for one or two years under the famed Jackie Littlefield. I don't remember much of her; just a very distinct warmth and a head of short frizzy hair. From time to time she pulled me out of class for "reading club," though I don't remember other kids with me in the principal's office.
I recall my five teachers — Ms. Gray, Ms. House, Ms. McCarthy, Mr. Powanda (Sarah's dad) and Mrs. Benton. I remember how each one treated me. On the first day of fourth grade Mr. Powanda taught us how to turn a five-sentence paragraph into a five-paragraph essay. Ms. McCarthy's class had Flat Stanley. I remember book sales and chess club in the library.
Parents could come to school for lunch. The lopsided cafeteria had a stage at one end and a courtyard that I'm not sure was ever unlocked. Ms. Vicki gave us all cinnamon rolls and once scolded me for buying lunch with silver dollars. "Are you sure you're supposed to be spending these?"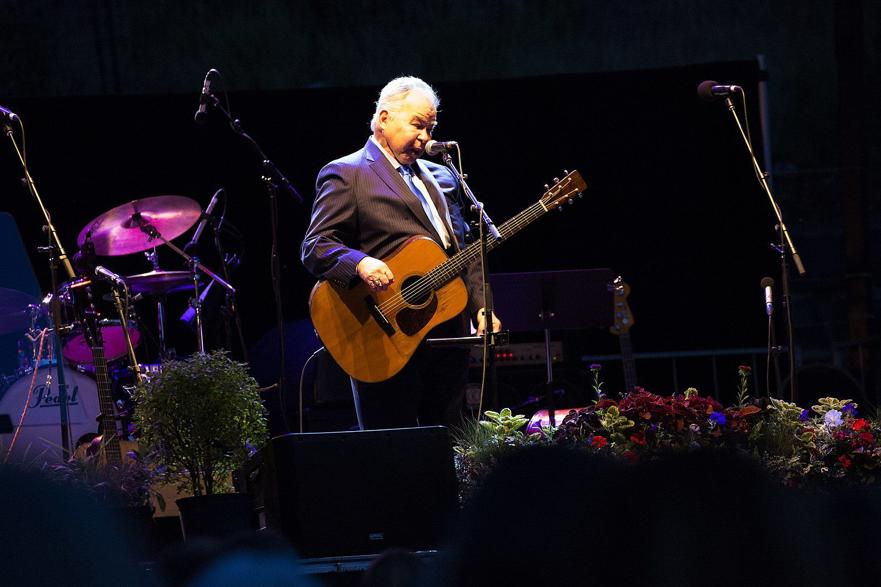 I remember a few different things from Alpharetta Elementary but no memory is stronger than sitting in that Volvo listening to John Prine. It was the same CD or cassette every morning. "Illegal Smile" would be the first track to play. My dad always skipped "Sam Stone," though I never put much thought into it. I knew (and still know) every word to "Grandpa Was a Carpenter." "The Great Compromise" was (and still is) my favorite story. "Dear Abby" would follow and I'd laugh from start to finish. Now I imagine what it would be like to sit in an Italian café, reading the only English newspaper they had, as Mr. Prine described. To "find an old friend in there" among the pages.
It's hard to explain why John Prine and his music left such a rich impression. I was 7 or 8 years old, singing along as Johnny was duped over a bucket of popcorn. The only thing I knew about Singer sewing machines was that Grandma traded her milking cow for one. I'm still unsure about the implication of being an Eisenhower voter. I'll never fully understand why "Sam's welcome home didn't last too long." The stories and the music remain with me despite a total lack of contextualization. I'd like to think John Prine doesn't mind. In fact, I like to imagine he'd be glad to hear it. It's hard to cast a wide net without knowing what you're doing.
I know I'm not alone. In his own reflection on Prine's passing, author Gabe Meline recalls asking Kris Kristofferson what he thought "The Late John Garfield Blues" was about. The singer launched into a story about listening to the track on repeat with Rita Coolidge. Then Kristofferson added, "As to what it's about? God, I don't know. But I love the song."
I lost a friend last week. One that I've known since I was 7 or 8, and whose stories I remember almost more than my own.
Goodbye Mr. Prine, my old friend among the pages.