FULTON COUNTY, Ga. — Vehicle owners with tag renewals in January may be pinched for time this year.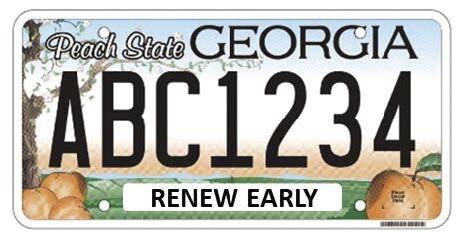 The Georgia Department of Revenue is shifting to a new system to process vehicle tags and titles which will result in a temporary shutdown of all motor vehicle transactions the week of Jan. 12-19. Online, in-person and kiosk transactions will be unavailable during that period.
Fulton County Tax Commissioner Arthur Ferdinand said the upgrade is needed to better coordinate local offices with the state.
"While ultimately this transition will help our office and the Division of Driver Services better serve our constituents, this move will be a temporary inconvenience for customers," Ferdinand said.
The upgrades are a part of the ongoing statewide effort to transition to the State of Georgia's new Georgia Driver Record and Integrated Vehicle Enterprise System. Registrations for Fulton County taxpayers that expire during the January 12 through January 19 time frame will not accrue penalties or interest.
Processing is expected to resume normally following the upgrade at all tag office locations, except at Greenbrier Mall and Fulton County Government Center which both remain closed due to COVID-19 restrictions.