ALPHARETTA, Ga. — North Fulton cities may want to relax from what has become an almost weekly routine of enacting new policies to arrest the spread of the deadly coronavirus. 
With Gov. Brian Kemp's statewide shelter in place order April 2 and an earlier administrative order from the Fulton County Board of Health, cities now have limited say in the matter.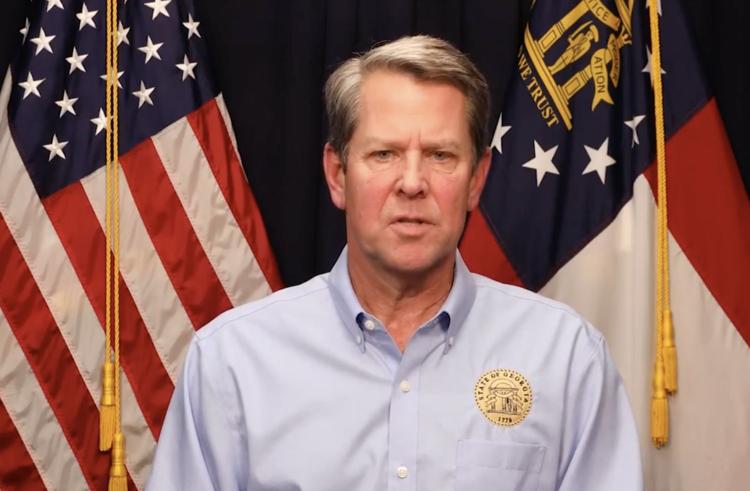 Nevertheless, Roswell Mayor Lori Henry issued an order on Friday closing Old Mill Park, Heart of Roswell Park and the grounds at Barrington Hall and Bulloch Hall. The order, the city said, is "in support of the governor's order to restrict large groups from gathering."
Other cities are more hesitant.
"[The governor] didn't set a baseline, he set a line," Alpharetta Assistant City Administrator James Drinkard said. As far as he can tell, Drinkard said local governments cannot add to or detract any provision of the statewide order.
Kemp's order supersedes all city or county ordinances passed since March 1 that were enacted to address the coronavirus pandemic.
That makes an ordinance enacted by the Alpharetta City Council April 1 among the shortest-lived in history.
Alpharetta's meeting drew an online audience of nearly 300, almost 10 times the number for the first council teleconference March 23. The council enacted a revised ordinance that called for residents to shelter in place and set stricter guidelines for businesses.
Other cities awaited Kemp action.
Johns Creek had scheduled a special meeting the same night, but it was canceled.
"It was canceled because the material on it was mostly usurped by the county's [Board of Health] action," Johns Creek Mayor Mike Bodker said. "We understood the governor was also going to potentially usurp the county."
The City of Roswell took no action last week but had enacted ordinances throughout late March setting safety standards for residents and businesses.
Milton Mayor Joe Lockwood said no special meetings of the City Council are planned in light of the governor's announcement, but they will convene if a need arises.
"Obviously, we will support the governor's order and commend him for taking action that will help keep our citizens safe during these difficult times," Lockwood said.
In Forsyth County, Cumming Mayor Troy Brumbalow jumped the gun a bit by issuing an order March 31 that added restrictions on businesses and assembly. In the order, Brumbalow said he would, under the authority of the city charter, appoint up to 150 special police officers to cite violators.
That drew a firestorm of opposition on social media, and the mayor rescinded the order within hours.
Brumbalow later apologized in a post, stating that he had acted in haste. Over the past few weeks, he said, he had been tending to a dying relative and his judgement was not at its best.
"I'm grieving and crying over a man that I loved dearly and have to bury today," he wrote. "I say all of this not out of pity but as an explanation. I'm human and not perfect by any stretch."
He emphasized that he acted quickly to revoke the order.
"There is no special policemen. There is no fine," he wrote.
Enforcement provision puzzles cities
Alpharetta's Drinkard said one element of the order has everyone a little perplexed.
Kemp's initial pronouncement suspends counties and cities from enforcing local ordinances related to coronavirus containment. The governor authorized only state agencies to enforce the provisions of his order, citing the Department of Public Health, the Department of Public Safety or any other state department or state officer deputized by the governor or the Georgia Emergency Management and Homeland Security Agency, with authority to close any business or organization found to be out of compliance.
Kemp issued a follow-up order on April 3 that extended enforcement power to county sheriffs.
Right now, Drinkard said, cities are curious to figure out whether there will be any adjustments for cities to enforce the order.
One upside to the governor's order, he said, is that there is clarity for all Georgians.
"There's more uniformity for citizens on what they're supposed to be doing," Drinkard said.