ALPHARETTA, Ga. — While Georgia braces for what some term a "second wave" of COVID-19, healthcare officials say the first wave never really ended, and now, the rate of infections is increasing. 
"The numbers in our state are going up," said Dr. Danny Branstetter, medical director of Infection Prevention at Wellstar Health System. "Certainly we have access to more tests than we did before, but this is not a sheer volume of test explanation."
As the largest health system in Georgia with 11 in-patient hospitals, Wellstar has a key position to track statewide trends.
Branstetter said that at the end of April, Georgia recorded a COVID infection rate of four positives for every 100 tests administered. That rate is now at around 11.
The higher infection rate is not nationwide, he said. The state of New York has also increased testing, but its infection rate is going down, he said.
"We never went down to no community spread, so this is still part of the first wave of infection that we're dealing with," Branstetter said.
Those between the ages of 18-30 are showing the highest rate of infection. And while younger age groups generally do not require intensive hospitalization, conditions can arise where serious treatment is necessary.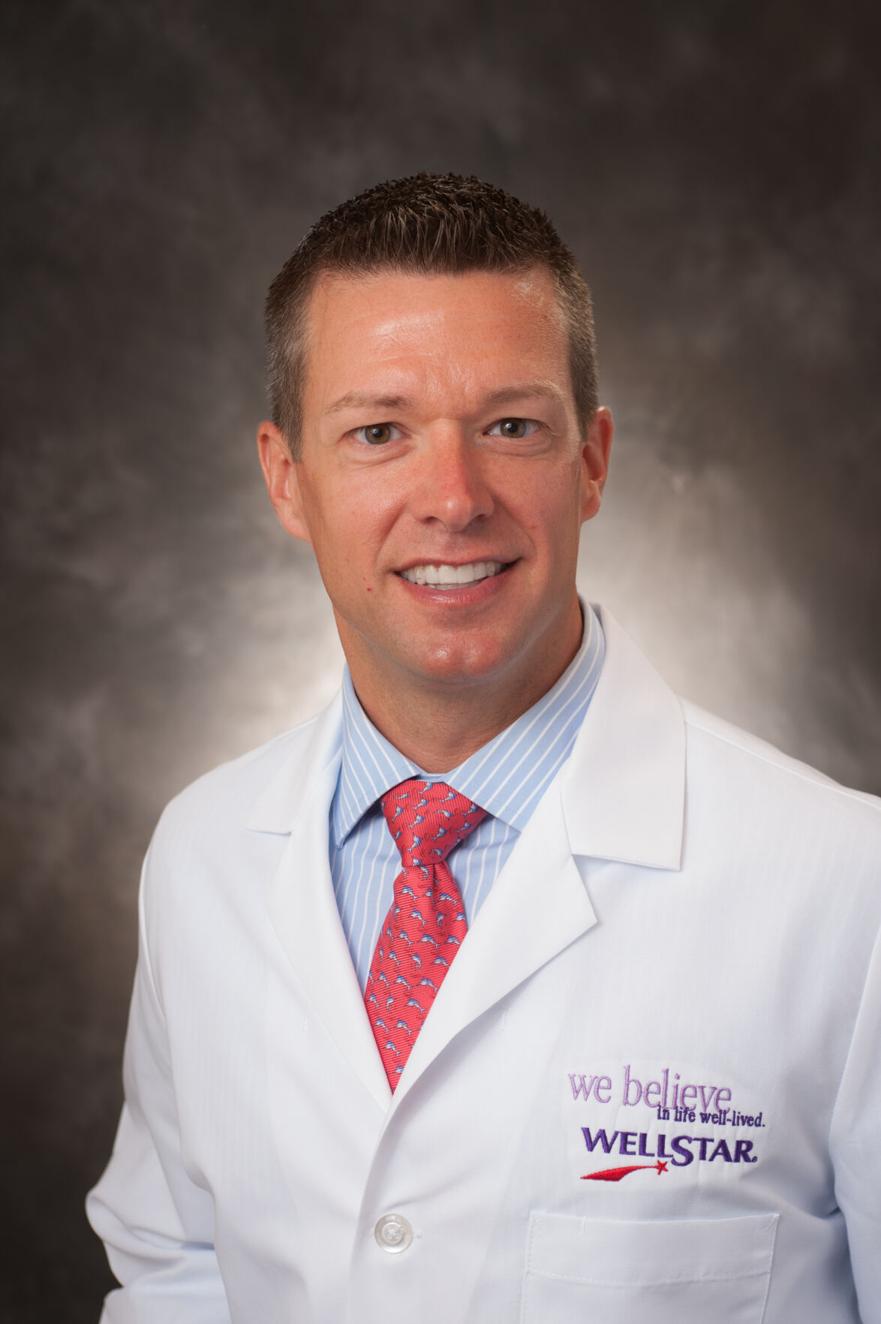 "They can be just as sick as anyone," Branstetter said. "The most severe complications I worry about are stroke and heart attacks, even in people with no risk factors. That's due to a clotting phenomenon that we see with this disease process."
Not only that, but many people — even the young — don't realize they are at increased risk, Branstetter said. That's because people are not visiting their doctors for regular screenings that detect diabetes, stroke and heart attack risk.
He said people need to be comfortable visiting their doctors and seek hospital care for serious ailments.
"It is safe to seek medical care," Branstetter said.
Dr. Karim Godamunne, chief medical officer at Wellstar North Fulton Hospital in Roswell, said COVID hospitalizations are increasing.
"Very early on, we were very assertive as a team here at North Fulton in preparations, making sure we had the ability to expand our capacity in terms of caring for patients," he said.
Those preparations have been refined at all levels, with hospitals touching base regularly across the system to share data and alert others to any shortages in resources, Godamunne said.
Branstetter said Wellstar has a five-phase program to allow for increased capacity should the need arise. Each phase represents adjustments that will increase resources and capacity to accommodate any surges in patient admittance.
"We're not needing that yet, but we're prepared in case that demand shows itself," he said.
Innovation surges with pandemic
Lynn Jackson, CEO and administrator at Northside Hospital Forsyth, said she is seeing a significant increase in the number of COVID-19 positive patients at all Northside hospitals.
"Our numbers are continuing to rise," she said. "All of us, at all the hospitals, are continuously monitoring our volume, and we're looking at what's happening across the state and across our system."
There are no shortages of beds or staff, Jackson said, but the hospital system has plans in place to handle increases in patient volume.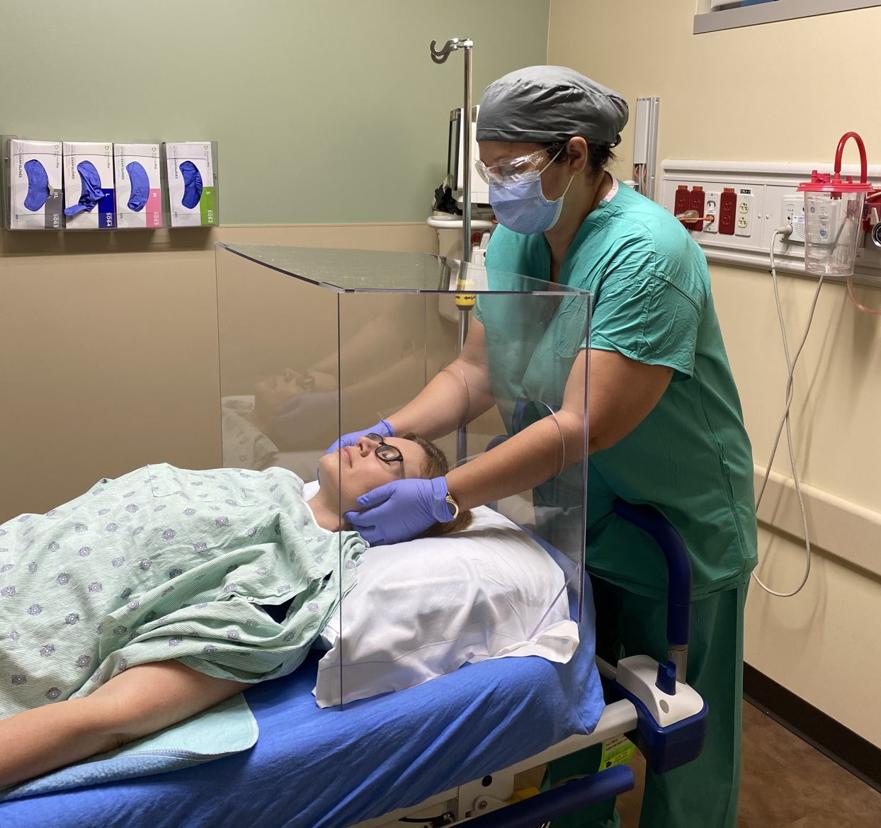 The unique thing about the coronavirus, she said, is its duration.
"This has been a fairly long pandemic to work our way through," she said. "This prolonged period of wax and wane is definitely not something that was predicted, but we certainly planned for it."
Jackson said the initial threat in March of hospitals being overwhelmed prompted Northside to devise strategies to deal with surges.
"The fact that it didn't quite happen as predicted was probably good for us on the one hand, because we were planning kind of on the catastrophic side," she said. "I think it's made us better prepared now."
One positive that has come from the unified effort among healthcare providers, she said, is a focus on innovation.
"I think on the care side of things, seeing innovation happening this quickly in healthcare is a little bit unprecedented," she said. "It's been very refreshing to see and it's definitely helped us to better prepare for our patients, care for them better."
Jackson said the best treatment is avoiding the virus in the first place.
"We'd love for them to wear a mask any time they're around people," she said. "If we want to go non-controversial, there's no controversy about washing our hands and using hand sanitizer for sure."
Emory reports growth in admissions
Emory Johns Creek Hospital is also feeling the effects of the rise in infections.
The number of confirmed COVID-19 hospitalized patients has more than tripled in the past 14 days, according to Dr. Sujit Suchindran, epidemiologist for Emory Johns Creek Hospital.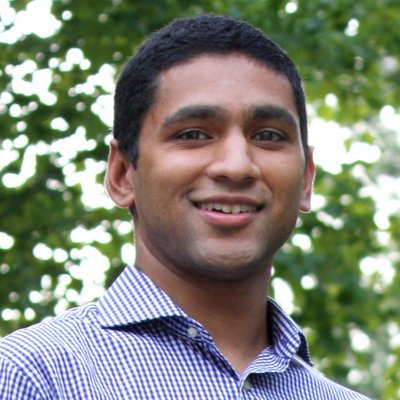 "As of this week, we have surpassed our April records in COVID-19 patients needing ICU care and regular inpatient care," he said. "We are carefully monitoring our personal protective equipment, supplies and staffing needs during this surge to ensure we can continue to care for all patients safely."
Suchindran said intense preparations during the initial surge helped the hospital better prepare for the current situation. More protocols were in place for lab testing, patient management and protection of healthcare workers from exposure risk through appropriate personal protective equipment.
"We've learned a lot from the extensive research efforts which have led to changes in how we treat patients with medications like antivirals, steroids, and blood thinners," Suchindran said. "We've also learned to be adaptable in the opening and closing of designated areas of the hospital for treatment of COVID-19 patients."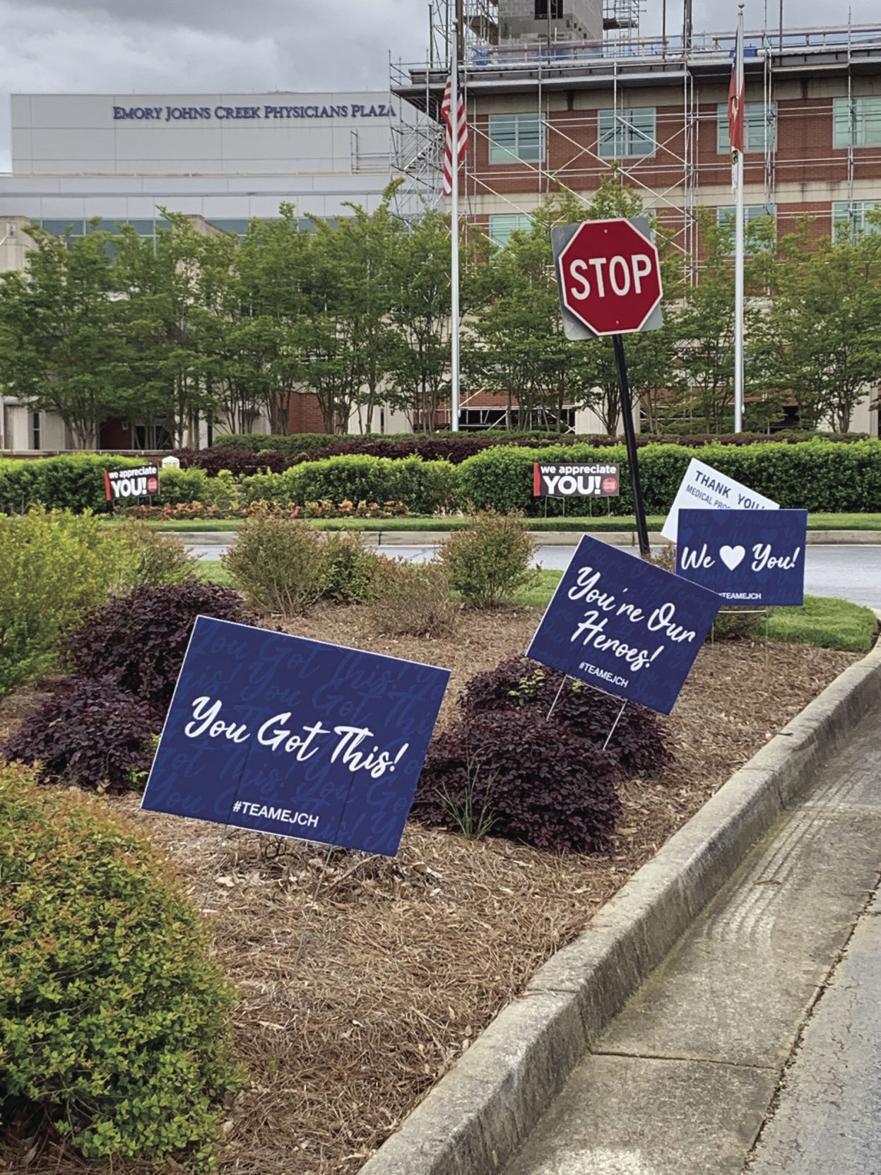 He stressed that the spike in hospitalized patients and COVID-19 positive patients underscores the importance of continued personal safety protocols to reduce the spread of the virus.
"Even though we may feel tired of these efforts, they're so critical in keeping our hospitals available to treat those who need it," he said.
Fatigue remains an issue
Even with protocols in place to handle a patient influx, there are rising concerns about fatigue among healthcare workers who have been stretched to the limits of endurance in some cases.
Tim Fischer, president of Jackson and Coker, a top healthcare staffing firm with nationwide reach based in Alpharetta, said the chaos from COVID-19 hasn't let up since March.
"I think, for the most part, we have flattened the curve," he said. "The goal was not to just stamp it out. I think everybody knew that wasn't possible, and I'm not even sure that when we get a vaccine that that's going to completely stop it. "
The challenge now, he said, is learning how to live in these uncertain times.
"That challenge is still there," he said, "but I do think that the healthcare system is much better prepared than we were in mid-March. That's why you're seeing the mortality rates go down. There's not as many people in the ICU right now as there have been. Honestly, the hospitals are just better prepared for it than they were four months ago."
Fischer said he still worries about the toll the pandemic has taken on healthcare workers. Jackson and Coker surveyed some 600 physicians back in April that revealed fatigue as a major concern among those in the healthcare field.
"That was two months ago, so I would say it's probably grown exponentially worse," Fischer said. "So, yeah, we're going to have a mental health problem."
Fischer said he doesn't think America will achieve any kind of normalcy until the population begins to trust its healthcare system. Many people now, he said, are fearful of going to their doctor for routine checkups or afraid to go to the hospital.
"The percentage of people who have heart attacks that go to the ER or to the doctor is down exponentially, but we know people are still having heart attacks," he said. "If you have a heart attack, and you're not going to the hospital out of fear catching COVIID, I seriously doubt you're going to go to a restaurant."