NORTH METRO ATLANTA, Ga. — City and county leaders are keeping a close eye on local fallout from Gov. Brian Kemp's decision last week allowing certain businesses to reopen amid the COVID-19 pandemic.
Kemp announced last week he is granting permission for gyms, hair and nail salons, bowling alleys and tattoo parlors to reopen under special guidelines that follow safety protocols against spread of the virus. The governor was also expected to extend the order to restaurants and other entertainment venues this week.
President Trump has criticized the governor's action, calling it too much too soon.
At least one local official agrees.
"I think this is too early," Roswell Mayor Lori Henry said.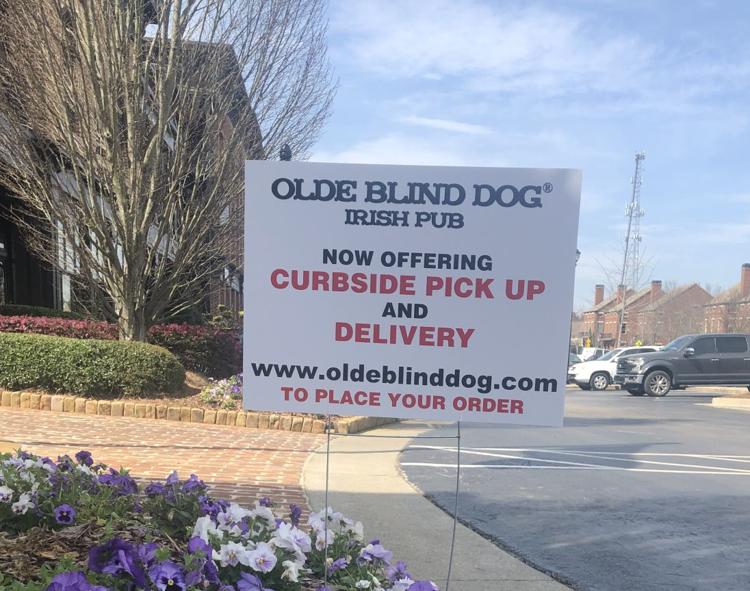 She conceded that economic issues are pressing, but they don't outweigh her duty to preserve the health and safety of her residents.
Along those lines, Henry announced formation of a Business Recovery Task Force last week whose sole purpose is to map out a strategy among all industries for recovery. The task force will include some 20 local business owners and city economic specialists.
"Now more than ever, our relationship with Roswell's business community is important," Henry said. "It is crucial that we all work together to come up with thoughtful and measured ways to recover and get Roswell's business community on its feet again."
Alpharetta feels impact
One city certain to feel some effect from the governor's action is Alpharetta, where local businesses account for almost two-thirds of property tax revenues. The city has close to 30 hotels and scores of restaurants and shops that felt the full brunt of the statewide shutdown order issued in early April.
Mayor Jim Gilvin said the governor's initiatives reflect what he's been hearing from the business community, and he is generally in support of the plan.
"Business owners realize that no matter what the governor does or says, their livelihood depends on people actually feeling safe again," he said.
Every government leader has had to make tough choices relating to local safety, he said, but the governor has to weigh the interests of large metropolitan areas like Atlanta with those of rural areas of the state.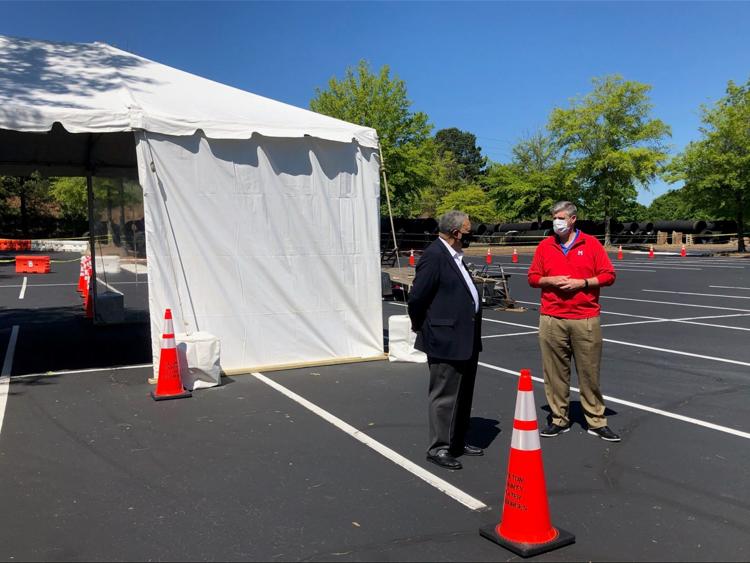 "So far, Georgia has been successful in avoiding the disastrous projections that were given back in the beginning of this just a few weeks ago," Gilvin said. "So, I still give Governor Kemp the benefit of the doubt, especially since I realize that no matter what he does, this crisis won't be over any time soon."
Gilvin said Alpharetta residents and businesses have been exemplary in practicing safety protocols, and he sees no reason that won't continue.
At the same time, the shutdown has been devastating for local business, he said.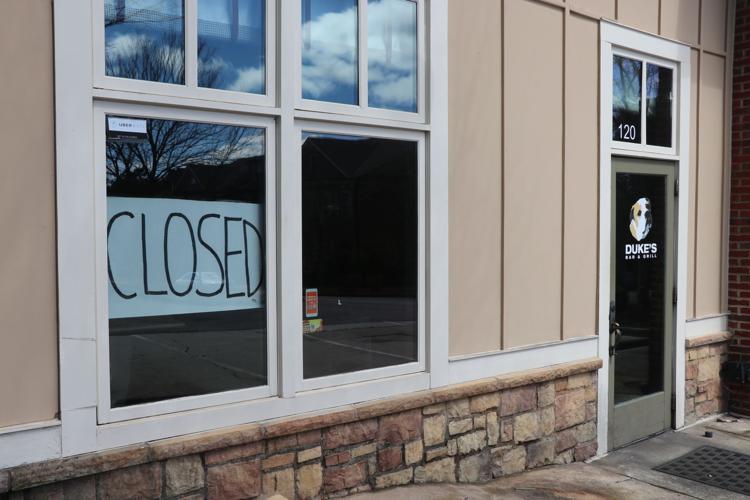 "Alpharetta's daytime population used to be nearly twice the size of our nighttime resident population, and nearly all of those 60,000 are no longer here on most weekdays," he said. "The economic damage of COVID-19 to our city has been devastating to local businesses and many may never recover."
Johns Creek mayor expects 'new normal'
Johns Creek has been trying to grow its business tax base since it incorporated as a city more than 10 years ago. The shutdown all but cleared some of its shopping centers around Medlock Bridge and State Bridge roads.
Mayor Mike Bodker was reluctant to pass judgment on the governor's decision.
"I have a general rule that says that I'm not going to Monday-morning quarterback another elected official, especially one with the significant responsibilities that Governor Kemp has," he said. "I don't have all the information he has."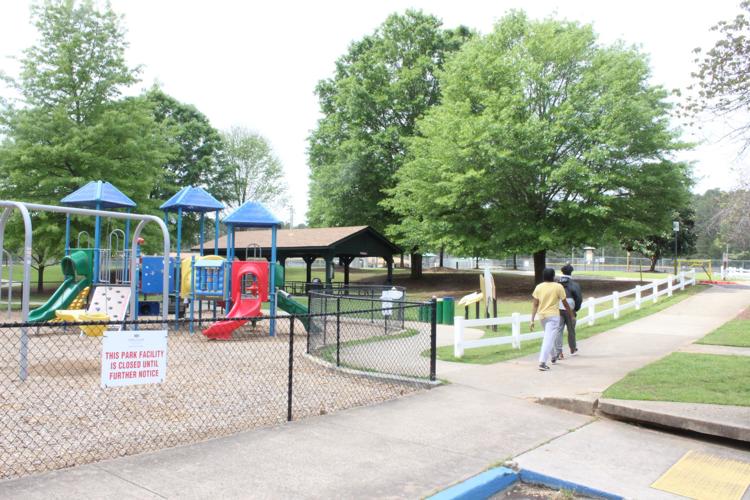 Bodker said Johns Creek has been blessed that the number of confirmed coronavirus cases is relatively low, not only in his city but throughout North Fulton County.
He said he's confident businesses will take appropriate precautions regardless of what the state says. People and businesses have become inheritantly trained to exercise proper health protocols, he said.
Over the past couple of weeks, the Johns Creek mayor said he's heard from both sides of the shutdown order.
"I've gotten emails that say don't allow the state to open. I've gotten emails that have said we've got to open up," he said. "At some point, we all have to get to a new normal, because normal's not there any more. Whether it happens now or a month from now or six months from now, it still requires that we be cautious and safe."
Other areas evaluating fallout
In Forsyth County and cities like Dunwoody, officials are in the early stages of weighing the impact of the shutdown on their budgeting process.
Forsyth County Manager Eric Johnson told county commissioners that talks are already underway to prepare a set of conditions by which the county can begin the process of opening some of its campgrounds.
"We're going to start to engage directors in how we can safely start to expand access to county services," Johnson said. "In some cases, we've gotten good at having some people work from home… Program by program, we'll start looking at where we have the opportunity to safely re-engage the public, but we realize we have to have a game plan for the long haul."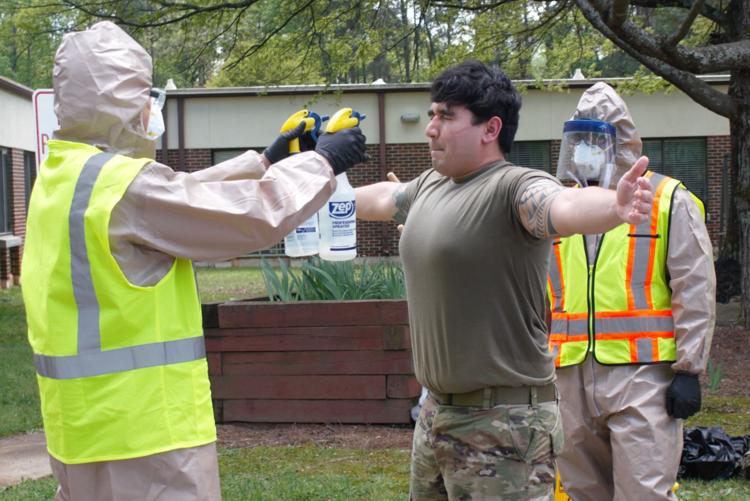 County Commissioner Molly Cooper said she hopes to see greater guidance from the governor regarding the reopening of restaurant dining rooms. The initial announcement, she said, was lacking in details.
Forsyth County Attorney Ken Jarrard said the county's own shelter-in-place order expires May 18, and public hearings are scheduled a few days later. He said commissioners need to consider safeguards to hold the hearings, whether in the commission chambers or with access online.
Commissioners were scheduled to meet this week to discuss how they plan to expand the public's access to services in the coming weeks.
The City of Dunwoody is also scheduled to discuss the governor's plan this week. Right now, the City Council is evaluating plans on how much impact the shutdown has had on revenues.
One area most affected is revenue from the city's hotel/motel tax. City officials say they anticipate drastic shortfalls in what had been budgeted. The general estimate being presented is that the city will collect $200,000 from the tax, about a quarter of what was originally expected.