ALPHARETTA, Ga. - Close to 500 people crowded St. James United Methodist Church in Alpharetta Jan. 20 to sing, share their faith and get energized at the annual Martin Luther King Day tribute. 
The event drew people of all colors and faiths who cheered messages of unity and commitment to establishing justice for all people.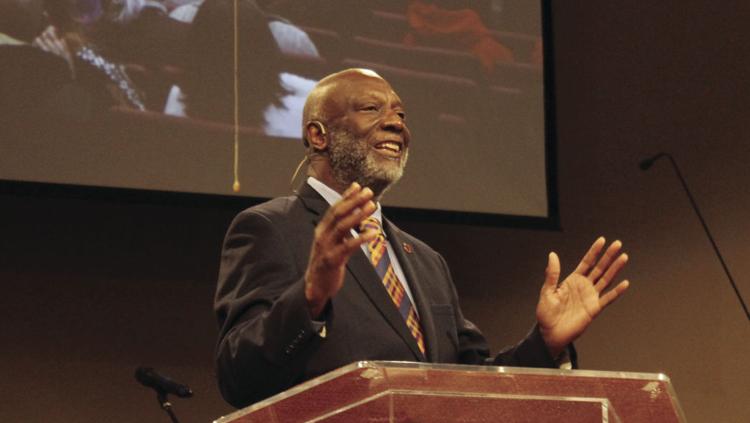 "The only way to bring about justice is to stand for justice," said Rabbi Michael Bernstein of Gesher L'Torah in Alpharetta.
St. James Senior Pastor Rev. Dr. Michael T. McQueen asked the crowd to look around the sanctuary and see the world as it should be, with no race discrimination, no age discrimination.
Featured speaker was James H. Salley, associate vice chancellor for Institutional Advancement for Africa University in Zimbabwe. Salley said the legacy of Martin Luther King, to love and serve humanity, lives on today.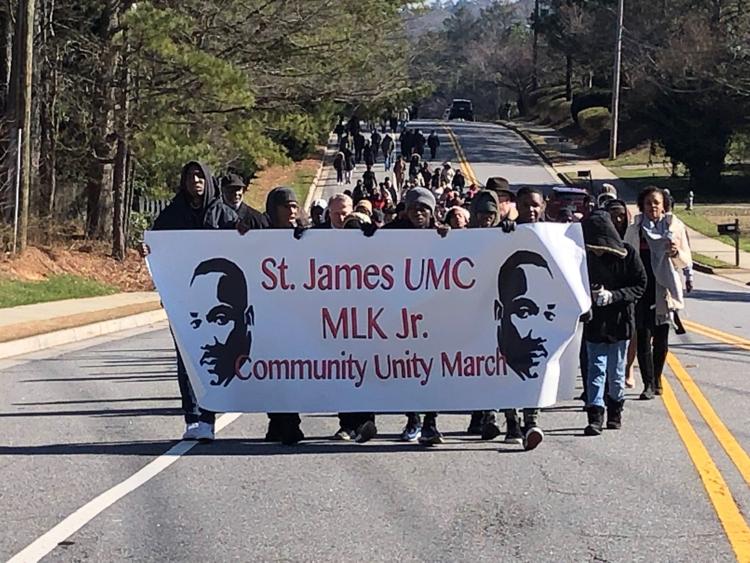 Change, he said, requires a daily commitment to make a difference, and he stressed the third Monday in January is the perfect time to start.
"Today is a day on, not a day off," he said.