METRO ATLANTA, Ga. — Atlanta area hospitals are eliminating elective surgery and turning their attention to accommodate testing and treatment for patients of the COVID-19 virus.
Right now, the state is scrambling to make testing services available to health care providers, and some drive-thru testing is available in Atlanta and other regions of the state.
Gov. Brian Kemp announced efforts are underway to expand drive-thru testing.
For now, testing at most drive-thru facilities is limited to the most vulnerable: the elderly and those with compromised immune systems or respiratory conditions.
Locally, spokeswoman Katherine Watson said testing and treatment for the coronavirus is available at Northside Hospital Atlanta on Johnson Ferry Road and at Northside Forsyth in Cumming.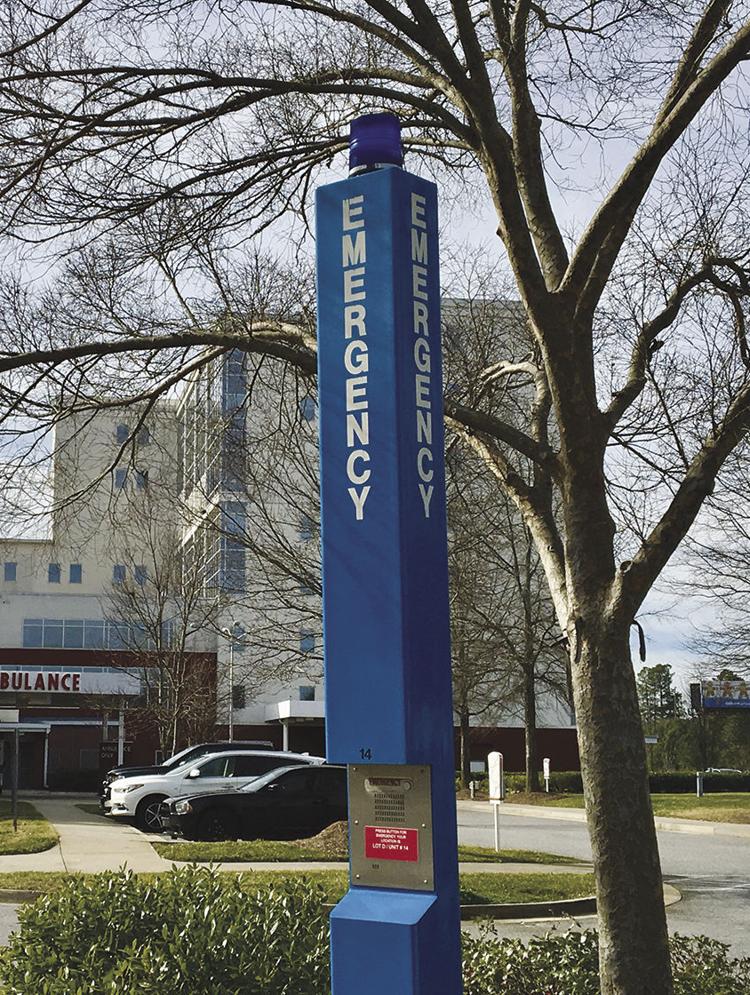 "We are working closely with the Georgia Department of Public Health to ensure proper clinical management of any patient who comes to one of our Emergency Departments exhibiting coronavirus symptoms," Watson said. "Our Infection Control specialists and clinical leadership are implementing a coordinated and comprehensive plan to handle infectious disease patients, adhering to the CDC's recommendations and guidelines for prevention, surveillance and treatment."
Alysia Satchel, spokeswoman for Emory Johns Creek Hospital said Emory Healthcare is in the process of rolling out a frequently asked questions service to provide the latest information about testing and treatment at its facilities.
People should visit emoryhealthcare.org/covid/faq.html#symptoms for the latest information.
Emory could be poised to take the lead on testing. Just last week, the Swiss pharma company Roche said it would provide Emory its lab supplies to process about 200 test kits per day.
Another large presence in the region, WellStar Health System hospitals have been rolling out safeguards and initiatives in the past weeks in anticipation of more positive coronavirus cases.
"We can confirm that WellStar Health System is equipped to screen, test and treat patients diagnosed with COVID-19," spokeswoman Patricia Nicolas said. "It is important to note that patients must meet specific criteria to be considered for testing and should contact their primary care provider before visiting a medical facility if possible."
As numbers climb, WellStar has been erecting tents at some facilities to serve as temporary extensions of emergency departments.
"This helps us prepare to respond to the growing surge of patients visiting our emergency departments for symptoms, which may be associated with flu, strep, pneumonia and other common respiratory issues," Nicolas said. "The tents are not for walk-up COVID-19 testing."
All 11 of WellStar's facilities are still open under normal business hours, and the organization is also working to head off any potential problems with overcrowding or overworking staff, an issue that has hit hard for some medical centers across the world.
"We are monitoring our staffing levels and supply chain on a daily basis to make sure we have adequate, continued access to personnel needed to care for patients, as well as materials and equipment," Nicolas said. "WellStar is also prepared to draw on its network of expert physicians, health professionals and facilities across our health system for support, as needed."
WellStar has created a 24/7 Coronavirus/COVID-19 Caregiver & Workforces Helpline to provide accurate and updated information about the work-related COVID-19 issues for medical staff. It has also activated a crisis care program for employees with caretaking needs for children, elders and pets. Team members are reimbursed for any crisis care arranged with anyone outside of WellStar's network, Nicolas said.
"WellStar caregivers are the heroes of our health system and community," she said. "They are on the frontlines day and night, caring for people in their time of need. Every single caregiver performs selfless, compassionate and vital work that saves lives. We are thankful for each and every one."
WellStar is restricting entrances and is screening visitors at its hospitals, health parks, urgent care centers, ambulatory offices and long-term care facilities. It is also suspending social visitation. Anyone under 18 will not be allowed to visit patients.
Limited visitation is still allowed in some cases, such as emergency or surgery patients or laboring and post-partum patients.
One of the biggest challenges now, Nicolas said, is educating the public on self-care, containing the virus through social isolation and to reach out to healthcare providers if the symptoms worsen.