CUMMING, Ga. — Members of the Georgia National Guard 48th Brigade administered 100 free tests for COVID-19 April 25 at the Cumming Aquatic Center.
As individuals drove up to the testing sight, they were asked preliminary questions regarding name, date of birth and telephone number by guardsmen from the 3-121 Infantry Battalion, based in Cumming.
The second station, the actual test, included a 15-20 second nasal swab.
"We encourage everybody to come out and get tested," Lt. Col. Jim McKnight, battalion commander, said. "It kind of feels like getting water up your nose. It stings a little bit and then it's over."
Sean Ragland, who passed through the testing station, said he was symptomatic early on but never got to the point where he felt poorly.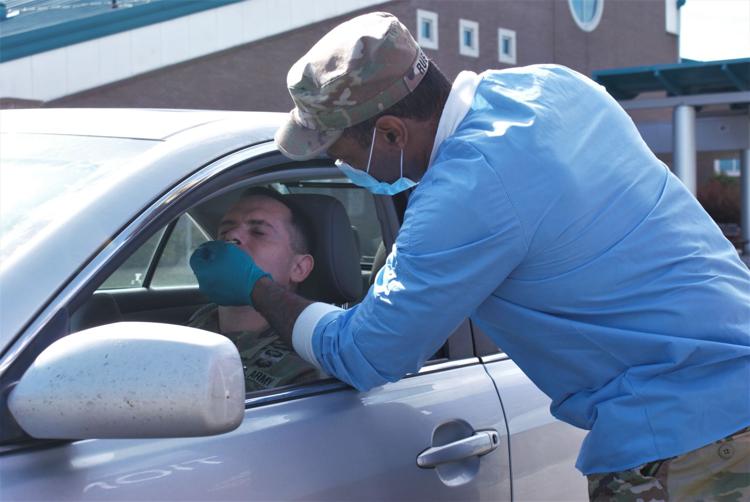 "The experience was great," Ragland said. "It was easy, quick and fast."
The testing will continue, McKnight said, as quickly as the test kits become available. The test results bring a better understanding of actual cases and whether that number is increasing or decreasing. Results will be sent via text message to the individual within 24-48 hours.
People were in line an hour ahead of the opening, and within roughly an hour, a third of the tests were administered. By noon all 100 tests were dispensed.
Previous test sites included nursing homes in Braselton and Cumming, Cpt. Ben Thomas said.
"We're here to serve the public," McKnight said. "These are civilian soldiers. They all have other jobs, but they're coming here on orders to support the COVID pandemic."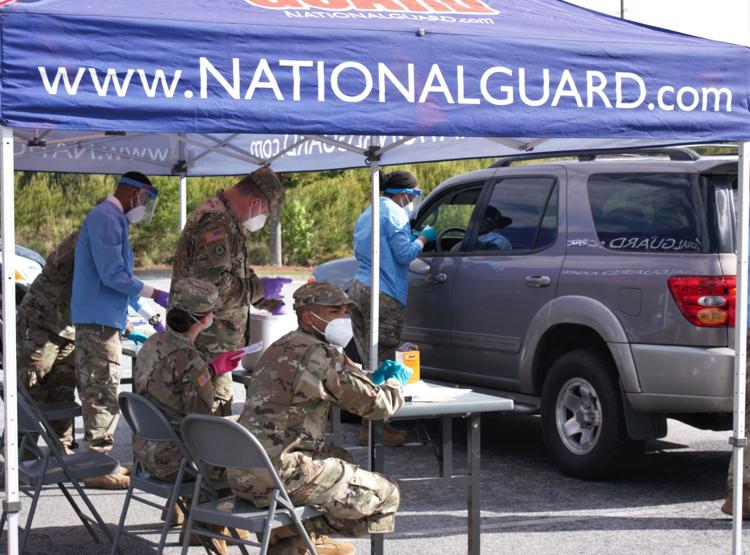 Staff Sgt. Jason Rustin and Specialist Shemeeka Calloway administered the tests at the Aquatic Center.
Rustin, a combat medic, has been in the Army since 2001 and the Guard since 2009. Calloway is a nurse in civilian life and in the Army, a logistics specialist. The Mississippi native currently lives in McDonough and has been in the Guard 11 years.
"Less than a year ago, these guys were in Afghanistan looking for terrorists on the sides of mountains. This shows our versatility," McKnight said. "We come back and do testing. Whatever we need to do to serve, whether that's being deployed to Afghanistan, disinfecting nursing homies or testing people for Coronavirus, we're here to do it. We're proud to do it and happy do to it."