FULTON COUNTY, Ga. — Thousands of Fulton County voters will learn soon whether they will have to cast their ballots in a new location this November.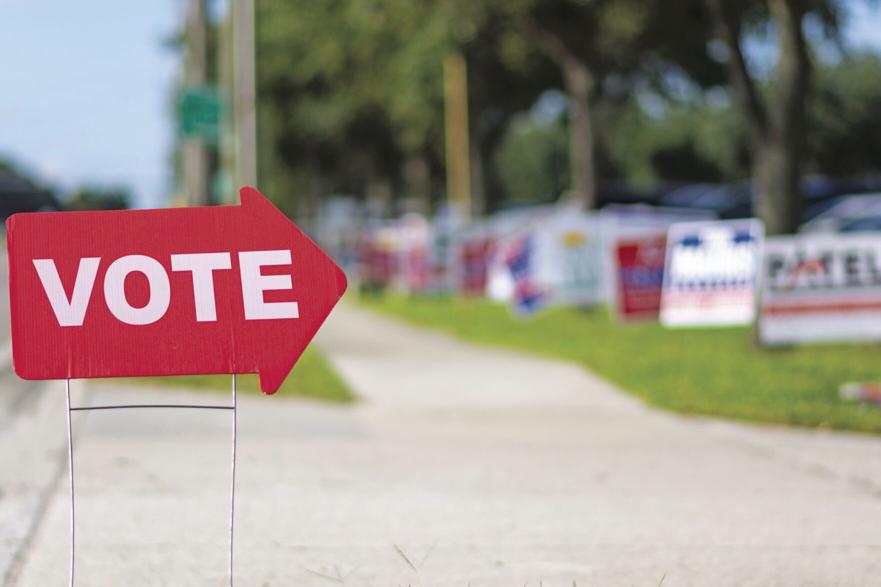 Elections Officials have spent September reassigning polling places and allocating grant money ahead of this year's presidential election. It's an effort by leaders to run a problem-free process, while avoiding more national criticism.
During a special meeting Sept. 4, it took six minutes for Elections Preparation Manager Nadine Williams to read every precinct the county was interested in changing. The list focused on more than one-third of the county's 255 polling sites. Williams said the aim is to disperse voters among polling places to reduce crowding at any one location.
"All these precinct changes are to decrease the number under 5,000," Williams said.
Williams said the action creates new polling sites for thousands of voters. Targeted precincts include Johns Creek Environmental Campus. The proposed alternative is Barnwell Elementary School, more than three miles away.
In addition to the greater distance, Board Vice Chair Vernetta Keith Nuriddin asked Williams if she was mindful of accessibility.
"I agree that we have to be complicit with the law," Nuriddin said. "But we also have to work to make this process not harder for voters, but easier."
She said she wonders whether they have an obligation to voters, the handicapped and the elderly if they don't have a car, to make a reasonable attempt to have polls they can actually get to without walking 15 minutes.
Nuriddin used the polling location at Childress Dr. SW and McMurray Dr. SW in Atlanta as an example where sidewalks are inadequate and there is no nearby MARTA bus stops.
Chairwoman Mary Carole Cooney said, although they don't have the strict requirements of the Americans with Disabilities Act, she believes a reasonable attempt to accommodate is key.
County officials also had to walk away from several precincts because of COVID-19.
Four of the five board members were in attendance for the special meeting. Dr. Kathleen Ruth was absent. Board members Cooney, Nuriddin, Aaron Johnson and Mark Wingate voted in favor of the changes.
Notices are expected to arrive in voters' mailboxes at least two weeks before Election Day.
Fulton County operated 164 precincts during the June Georgia Primary. Now, with nearly 100 more polling locations for November, a $6.3 million grant is being used to help run those sites efficiently.
Fulton County Elections Director Richard Barron said they've reduced to four the number of polling locations with more than 5,000 people registered.
Of the almost 7,000 people requesting to be poll workers, Barron said he expects the county will assign and train 2,900 for election staff this season. Workers will have to pass a more difficult test to make the cut. Staffing will include line managers and technicians to immediately address problems in the voting booth. Training was tailored to address issues experienced during the June Primary. And to prevent people from showing up at the wrong polling place, Barron said an assigned worker at each location will help to redirect them.
"We are also going to be the first county in Georgia to unveil mobile voting units. These are essentially buses that have nine voting stations on them and two check-in stations," Barron said.
The mobile units will spend six days in each district during early voting and help with overflow at the busiest locations on Election Day. In addition, the county will debut an app to assist voters with absentee voting and access to the state's My Voting Page.
Early voting for the November General Election runs Oct. 12-30. To check your polling location for the Nov. 3 election, visit https://fultoncountyga.gov/services/voting-and-elections/voting-one-stop-shop.