ATLANTA, Ga. — Fulton County Commission Chairman Robb Pitts called on officials in all 15 cities in the county to coordinate and adopt a baseline of regulations to help arrest the spread of the deadly coronavirus.
At a March 24 press conference, Pitts said he has spoken with mayors to impress the need to have a uniform set of rules that apply countywide. These standards, he said, should include recommendations from health experts from the CDC and the Georgia Board of Public Health.
"Fulton County is the epicenter of the virus here in Georgia," Pitts said. "It represents more than 20 percent of the cases in the state of Georgia."
Since its first two confirmed cases of coronavirus were announced March 2, the number of documented cases in Fulton County has soared to well over 200.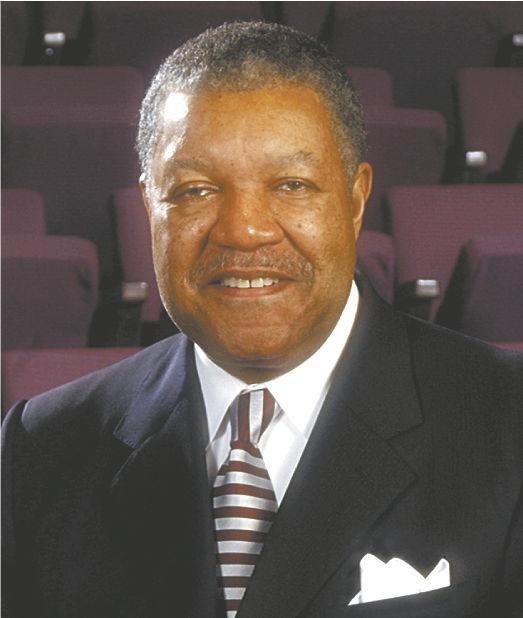 "Uniformity among the 15 cities is key so that our citizens will have a clear understanding of what is permitted and what is not permitted," Pitts said. "I do not have the legal authority to require the cities to do this, but since this is clearly in the best interest of our citizens, I have no doubt that our mayors and members of council will comply with our request."
Dr. Sandra Ford, interim district health director for Fulton County, said that because of the local spread of the coronavirus, uniform steps should be taken immediately.
"I have been ordered by the Fulton County Board of Health to limit all gatherings to fewer than 10 people and to restrict all activities of non-essential businesses to 10 people or less and to restrict their business activities to all of Fulton County that require direct human contact."
She said she will work in consultation with the board to define what are considered essential services as it relates to the public health declaration.
"I think this legislation will make it safer for citizens to shelter in place, performing the recommended distancing," Ford said.
Most North Fulton cities have already enacted emergency ordinances barring restaurants from offering anything but takeout and delivery service during the pandemic.
Roswell, Alpharetta, Milton and Johns Creek have closed all public buildings and suspended city-sponsored events. Most park facilities, outside of walking trails, are off limits to dissuade gatherings of large groups.
Alpharetta has shut down its Town Green where the annual Downtown Farmers Market was set to open April 4. That event has been postponed until the health crisis ends. The city has also canceled its biggest signature event, the Taste of Alpharetta festival, which was scheduled for May 7.
Reaction to the county proposal was generally supportive in North Fulton cities.
Roswell Mayor Lori Henry said she coordinated a conference call with North Fulton mayors last week to discuss a uniform effort to combat spread of the coronavirus.
"I want to keep the lines of communication open, so we know what each other are doing and the thought process behind that," Henry said. "Anything we can do together, it's much more helpful than if we do it in our own."
At the same time, Henry stressed she's not willing to abdicate all control to a countywide authority in every case.
"I can tell you right now, I do not support a curfew in Roswell," she said. "I understand South Fulton decided to put one in place. Right now, our chief of police — we've had conversations about it — and we don't think that is right for the City of Roswell or our citizens right now."
Alpharetta Mayor Jim Gilvin said he supports a countywide framework all 15 cities can use to coordinate the effort against the health threat. Most Fulton cities have already crafted their own guidelines based on recommendations from health agencies, he said.
"Every Fulton County community is impacted by this common threat, and to defeat a virus that knows no borders it is important we work together," Gilvin said.
Johns Creek Mayor Mike Bodker said he spoke by phone with Fulton mayors Thursday evening.
"My takeaway was that there continues to be changing requests from different levels of government," Bodker said. "Johns Creek has acted and continues to act based on the situation and numbers we are seeing in our city and surrounding areas. We reevaluate constantly and are prepared to act as is necessary."