FORSYTH COUNTY, Ga. — Forsyth County is moving forward with the latest plan to begin widening of McGinnis Ferry Road, a major east-west artery through north Metro Atlanta.
At a Jan. 14 work session, county commissioners voted to adopt a cost-sharing agreement with Alpharetta and Johns Creek to kick-start the project which is estimated at between $51 and $60 million.  
Forsyth County Manager Eric Johnson said he's hopeful the agreement will be signed by all three jurisdictions in the coming weeks.
Alpharetta city leaders approved an earlier version of the agreement in December, but it has since been amended to reflect further input from Johns Creek.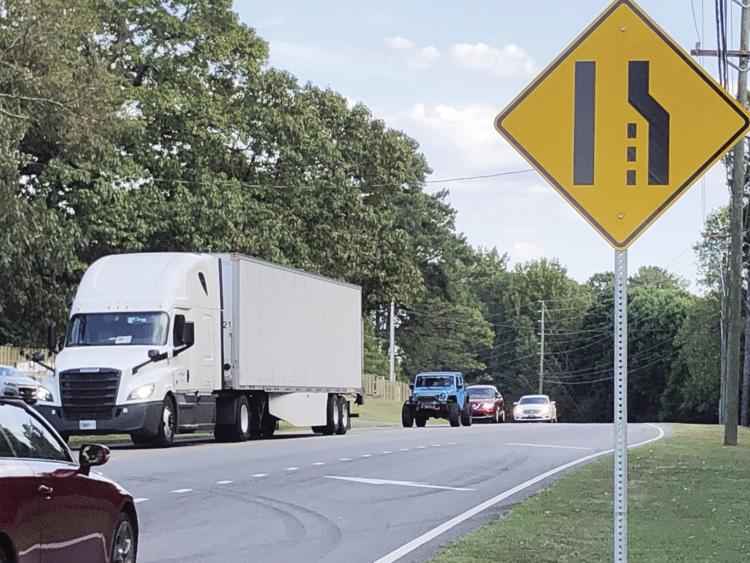 The project calls for adding a lane in each direction along a 4.7-mile stretch from Sargent Road in Johns Creek west to Union Hill Road in Alpharetta. Each city shares about 2.3 miles of the roadway with Forsyth County.
If all parties sign, Johns Creek and Alpharetta will pony up $5.9 million each, and Forsyth County will contribute $18 million.
The Georgia Department of Transportation is committing $10 million.
"I think that GDOT will continue to look at leveraging where they're putting money into, either of those cities to create money," Johnson said.
He added the Atlanta Regional Commission could be another ally, possibly securing federal dollars to help, Johnson said.
In any case, Forsyth County doesn't seem willing to add to its share.
"It's been a pretty clear message coming from us throughout this process that wherever the money comes from, it's not coming from here," County Commission Chairman Laura Semanson said. "We've already committed ($18 million). Now with all of the different players that have become involved, try to find a creative way to make this happen."
Even so, District 2 Commissioner Dennis Brown, who represents the southern portion of the county lying north of McGinnis Ferry, said he thinks it's a good idea to start.
"This is a golden opportunity," he said.
The current agreement covers only the first phase of the shared project, focusing on two segments: one about a third of a mile from Union Hill Road east to and including the Big Creek Bridge in Alpharetta, and the other from Seven Oaks Parkway east to Sargent Road in Johns Creek, a distance of about three-quarters of a mile.
Widening of the stretch between Big Creek to Seven Oaks Parkway is not the focus of the current agreement. 
However, if money is still available after costs for the first two segments are completed, widening work could continue beyond the initial focus, according to Alpharetta Public Works Director Pete Sewczwicz.