FORSYTH COUNTY, Ga. — Finalized plans for a new park in the southern part of the county were unveiled March 4 at a meeting of the Forsyth County Park and Recreation Advisory Board.
Representatives from Woolpert, Inc. presented a master plan for Denmark Park that reflects input from community members, environmental details and impact for the surrounding area.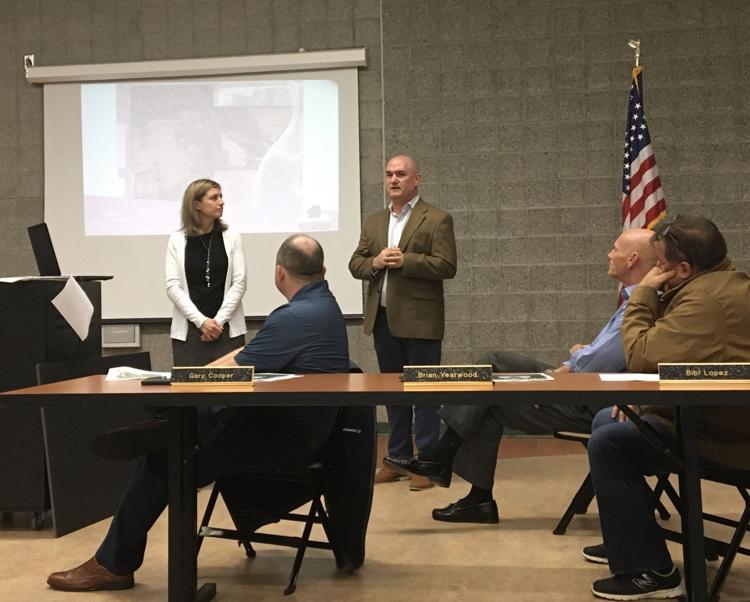 The board voted unanimously to approve the plan and submit it to the Forsyth County Board of Commissioners for final approval.
Based on comments and suggestions proposed by residents during a Jan. 23 drop-in meeting, the south Forsyth park design includes walking trails, splash pad, playground multi-purpose fields and outdoor volleyball courts within 81 acres.
Also included in the park will be the clinic of its namesake, Dr. Leila Denmark, a pediatrician who lived and practiced in her home.
Topography that includes slopes, wetlands and streams limited some of the functional use of the park, but Katie Thayer, project manager for Woolpert, explained those areas would be incorporated into more than 2 miles of walking trails and a dog park.
A multi-court complex will include pickleball courts, basketball courts, a pavilion and restrooms on the west side of the park.
Denmark Park will also be the home of four rectangular fields. Located on the eastern side of the park, the fields would also include two cricket patches.
Parking should not be an issue with more than 500 parking spaces scattered throughout.
The new park is slated to be built on Mullinax Road, across from Denmark High School. Access to the park would be through a signalized intersection on Mullinax Road and a roundabout on Windy Hill Road.
Fewer than a dozen community members attended the March meeting to give additional input to the advisory board.
Pickleball enthusiast Al Hicks was delighted to see both indoor and outdoor courts.
"It'll be a great asset to the park system," Hicks said. "The pickleball addition is amazing. I think you did an outstanding job."
Hicks pushed for the pickleball courts as a priority due to the growing interest of the sport.
"This emphasis on the pickleball courts will be great for the growth of pickleball in Forsyth County but also for north Atlanta," he said.
Another growing sport in the area is cricket.
"I've never been so excited to see two circles on a map followed by the statement that said 'and a cricket pitch in the middle.' That was music to my ears," said county resident Karun Krishnaswami. Krishnaswani is with the Atlanta Cricket League.
Funding for county park project is still undetermined. Commissioners are considering a bond referendum on the November ballot.
"A bond would solve the problem, and I think it is a disservice not to put it on the ballot and let voters decide," Parks Board Member Brian Yearwood said. "I don't think the five [commissioners] should decide this. I think it should be put out."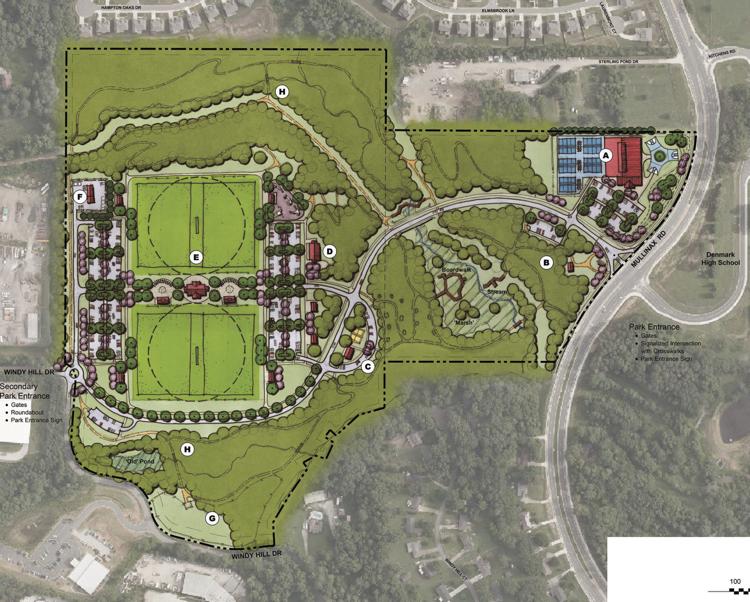 The plan is scheduled to be presented to county commissioners during their March 24 work session.
In other Park and Recreation news, Parks Director Jim Pryor reported that in February, commissioners awarded a bid from Zavari Enterprises for a Coal Mountain dog park in the amount of $1 million. The project has started, Pryor said.
County officials are also considering where to relocate the tax office from Sharon Springs park. Several suggestions are under consideration, Pryor said. The board has also given approval of a limited design assessment for the historic Matt Schoolhouse building on Namon Wallace Road in north Forsyth.