METRO ATLANTA, Ga. — Fulton County is rolling out more COVID-19 testing sites as the doors to businesses begin to crack open.
On Tuesday, the county opened a second site at 4700 North Point Parkway in Alpharetta. That same day, the Georgia Department of Public Health recorded the largest single day in new tests reported since the coronavirus pandemic began.
The new county-operated site joins another facility which opened April 23 at Wolf Creek Amphitheatre in College Park.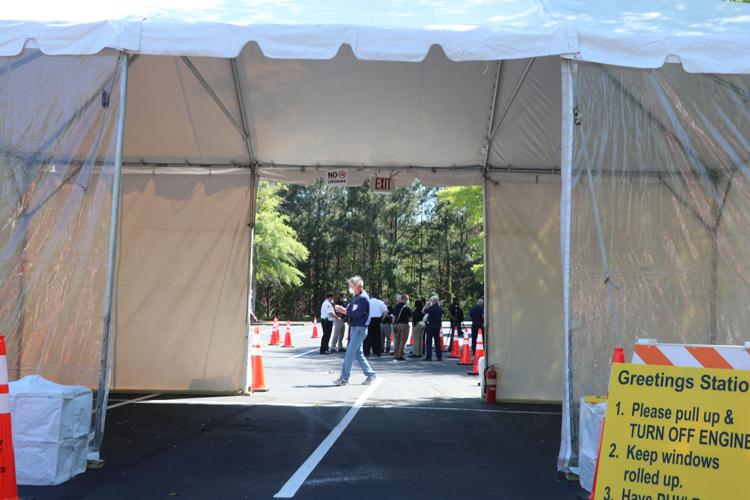 To schedule an appointment for either of the county-run sites, residents should call 404-613-8150 from 8 a.m. to 7 p.m. weekdays and 8:30 a.m. to 5 p.m. on Saturdays. During the call, patients will speak with a trained staff member and receive a referral number and appointment time. Testing is offered free of charge.
Touring the Alpharetta site on Monday, Fulton County District 2 Commissioner Bob Ellis said the county wants to join with other agencies and private organizations to bring more testing online.
"Fulton County, in terms of tests in the rest of the state, we've definitely led the way," Ellis said, noting that over the past month, the county administered some 30,000 tests. "We'll look for opportunities to do more."
Right now, Ellis said, there are four big streams of testing providers that include private organizations and companies like Walgreens and CVS, Fulton County, the State of Georgia and individual hospitals.
Joe Barasoain, director of Fulton County Emergency Services, said the new testing site will have at least three doctors and about the same number of nurses and nurse technicians.
Upon arrival, visitors will see three large drive-thru tents, he said. The first tent is for registration to validate all information. Drivers then proceed to the next tent where the testing is performed, and then to a check-out stop. All of the interaction is performed observing careful safety practices, Barasoain said.
"We haven't had any incidents," he said. "We have a good safety program, and we've followed protocols since day one."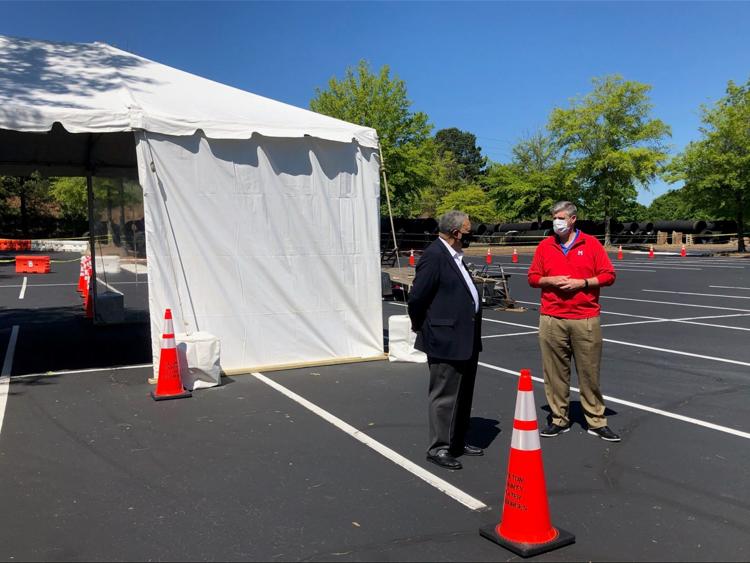 He said testing centers are seeing an increased number of zeros turn up on testing, meaning many of the people who undergo testing are not infected with the coronavirus.
Throughout Georgia, private organizations are also adding to the mix. One of the first drive-thru sites in North Fulton was offered through LifeHope ministries in Alpharetta. Its testing location at North Point Church on North Point Parkway charges $185 for the test. Results are processed at the organization's College of American Pathologists-certified lab in Sandy Springs and usually have a turnaround of about 48 hours, a spokesman said.